These records are compiled from my season predictions I had previously posted. Playoff Standings with tiebreakers explained will be posted after I complete my divisional previews. Enjoy!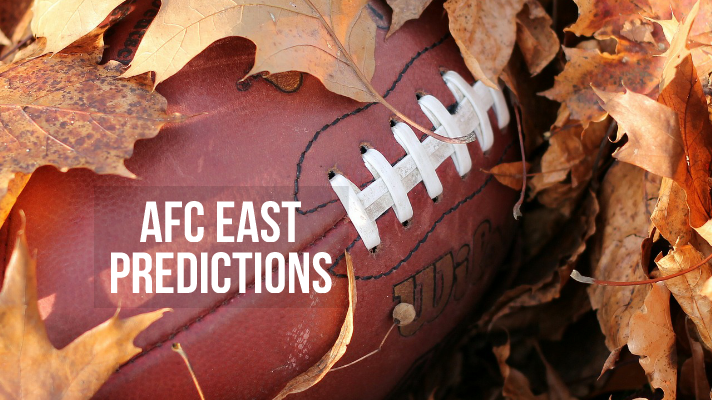 | AFC East | W | L |
| --- | --- | --- |
| 1. New England Patriots | 12 | 4 |
| 2. New York Jets | 9 | 7 |
| 3. Buffalo Bills | 5 | 11 |
| 4. Miami Dolphins | 5 | 11 |
*Buffalo wins higher place over Miami based on having a higher win percentage in common games played.
1. New England Patriots - 12-4
I reluctantly admit the Patriots should be as good as usual. Tom Brady will terrorize the league and continue to play at an efficient level. Bill Belichick will have more randomly good players that nobody has ever heard of. Can't say if their playoff dominance will continue but I don't see many holes in this orginization.
2. New York Jets - 9-7
I believe that the running back position is undervalued in the NFL. I am still old fashioned in that regard. I think having a good running back can open up the entire offense. Everyone says their NFL lifespan is short but meanwhile their is Frank Gore still doing work.
Adding Le'Veon Bell is a very good addition. I like what I see from Sam Darnold. He looks like he will be a pretty solid NFL starter for awhile. Le'veon will really help give Sam Darnold confidence and stability. The Jets were scrappy and young last year. Overall I just think their is a lot of upside for the Jets in 2019-2020.
3. Buffalo Bills - 5-11
Despite this record I think the Bills have got a lot of potential, I was mildly surprised when I completed my predictions I had them finishing this poorly. Playing the Patriots twice a year really is depressing. Josh Allen looks good and should improve.
I won't be surprised if the Bills perform better than this record but I just don't feel like they have enough fire power to be elite.
4. Miami Dolphins - 5-11
The Dolphins have a new head coach and new quarterback. I actually think their new coach Brian Flores is a good hire. I also think their is potential in Josh Rosen, although veteran Ryan Fitzpatrick does have a decent shot at starting in 2019. I just think for 2019 their is a bit too many major new pieces and not enough recent success to tell me they will be a good team.
That's my prediction for the AFC East in 2019! Like I have said several times throughout my season prediction posts, I'm just a dude sharing his opinion for fun! Sorry if I predict your team does poorly! I'll certainly be wrong about some teams.
Tell me your thoughts about my predictions or your opinion on the 2019 NFL season!
How do you think your favorite team will do?
Steem on, Sport on!