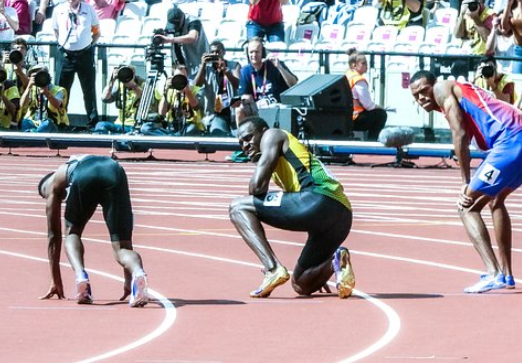 (pixabay)

This is not the first time
I heard this kind of news
about the fastest man on earth.
It looks clearly the track time is about
to end. Usain Bolt might cherish the idea
of joining the NFL. I did some research about
fellow jamaicans playing in the NFL and the number
is outstanding.

We all know why Usain will be an asset for the NFL. He knows
how to run and leaves everyone in the dust. I really do not know
how he will apply his skills. If there is a will, there is a way to do so
at the age he is now. We can tell he is not playing only for money. Usain
is set for life in compensation and many business set in place to keep him
afloat for many years to come. He chose the best two teams in the NFL to
play for. Patriots are the team to envy. Packers with Mr RELAX, with
great defense can be a good placement for Usain. Today is the

last day for a trade deadline. Bolt could be really fit in
Patriots' offense. Now for Packers, in a sling route
he can be use to grab and go or hail Mary
to score much needed TD. I guess TMZ
dropped the news. Should we think
Usain will put his body to this idea?

Actually a lot of folks think this will validate
his ideas of playing different sports professionally.
I am not sure at his age, this is a thing he should go for.
Even though NFL season only last from September to Superbowl
that would be beginning of February. Training camp is part of the deal.

If he gets the call for couple games, not a full season this is a go. Man this will
be good for TV. #Jamaica and all his fans will have to follow the NFL. I mention earlier
there are a lot of Jamaian born in the NFL. I know they love the real football as well. It will be
something like a statement for him. Now let us see if this will flare the adventurous ones in NE and
GB. Till next time keep #jahming.

---
Posted via ReggaeSteem | Reggae Culture Rewarded