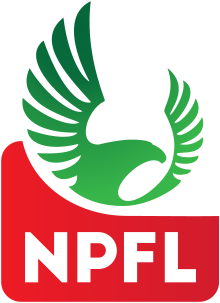 Image Source
---
PREAMBLE
Recently, I published a blog indicating the trending of the npfl tag as well as all clubs in the #league navigation bar of the SportsTalkSocial, built on Steem blockchain to reward users who are passionate about sports and are creating quality non-plagiarized contents.
Steem blockchain has singled out as a leading social platform that rewards users for their time and data and all projects built on the blockchain are headed towards tokenizing the internet. It was on this note that I've invited the Nigerian Professional Football League Management Company to create a free account on @Sportstalksocial and encourage their teams to do so in other to help reward their content developers: sports analysts, bloggers and the Sports Writers Association of Nigeria (SWAN).
HISTORY OF THE NPFL
The Nigerian Professional Football League (NPFL), founded 48 years ago (precisely, 1972) is the highest level of football league system in Nigeria in the category of the Nigerian Club-football Championships. The league was established in a response to a law which was passed to introduce professional football in the country. The league has been identified with different names from inception. [Ref 1] They are:
Nigerian Premier League (2003/2004 to 2012/2013 seasons);
Nigerian Premiership (2000–2003);
Nigerian Premier League (1993–2000);
Nigerian Professional League (1990–1993);
Nigerian National League - First Division (1979–1990) and
The (Nigerian) National League" or "Nigerian Football League" (1972–1979)
MANAGEMENT OF THE NPFL
The NPFL organized by the League Management Company (LMC), is fed by the Nigeria National League (NNL). The LMC is a limited liability company incorporated as a commonwealth of the participating clubs to boost the commercial viability, professionalism and enhanced standards of the game.
The league comprises of twenty (20) teams and is on level one in the Nigerian football league system. Teams relegated , usually four, from the NPFL continue their football career on the "Nigeria National League". However, clubs that finished on top four positions of the NNL table will substitute the relegated NPFL teams. The NPFL runs a 38 match day season.
In the history of the NPFL, Enyimba F.C. - #enyimbafc have bagged the most championships and are the current champions as at 2019. The NPFL partners with SuperSport as their official television.
CUPS/TROPHIES HOSTED/PARTICIPATED BY THE NPFL
International cup(s):
Champions League
Confederation Cup
Domestic cup(s):
Nigerian FA Cup
Nigerian Super Cup
Super 4 (Nigeria)
CURRENT TEAMS IN THE NPFL (2019/2020 SEASON)

Image Source
The twenty teams currently battling for the top position in the Nigerian professional Football League are as follows (Names arranged in an alphabetical order):
Abia Warriors
Adamawa United
Akwa United
Dakkada
Enugu Rangers
Enyimba
Heartland
Ifeanyi Uba
Jigawa Golden Stars
Kano Pillars
Katsina United
Kwara United
Lobi Stars
Mountain of Fire Ministries (MFM)
Nasarawa United
Plateau United
Rivers United
Sunshine Stars
Warri Wolves
Wikki Tourist
HOW TO REACH THE NPFL
REFERENCES
"Nigeria Champions". Rsssf.com. Retrieved 2018-05-31.
Walker, Andrew (2008-07-28). "Africa | Is Premier League killing Nigerian football?". BBC News. Retrieved 2013-12-07