I am Allen, an original singer. I have been talking to music for more than ten years, expressing every song I love with my sincere heart.
I hope to make you hear better music. I've been working hard.
Today, I wrote a new song called "Ahead", which is a song related to light. In our life, we always have to go a long way, and we will experience a lot on this way.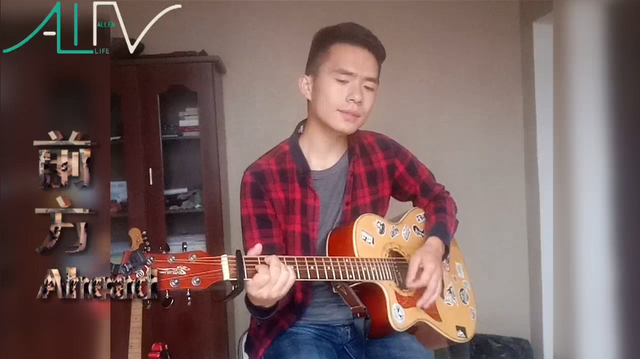 I wrote a song for this competition. I chose this song because I think it expresses our colorful life with the simplest lyrics. In our colorful life, the light always tells you that life is really very beautiful.
This road is accompanied by love, friendship and family, but sometimes we forget the road we have traveled together.
We always stop and look at the unknown distance, wondering if we should continue to move forward.
Sometimes we get lost and don't know what to do next and what to do ahead. We often lament about life and hope that there will be such a person who will tell us how to go ahead and how to go ahead.
Although we may be lost occasionally, life is like a beautiful light, always shining in front of us, warming us and guiding us forward.
Tell us that life is really good, life is always waving to you.
Although some people have said that "Hometown is not going back", but can I go back to my homeland... Maybe life is my homeland.
Let the light of life embrace you and me.
The song "Ahead", I hope you will like..................................................
我是原创歌手allen,十多年间我一直在和音乐交谈,用我最真挚的内心区表达我热爱的每一首曲子歌曲。
我希望能够让大家听到更好的音乐作品,我一直在努力。
今天我创作了一首新歌,这首歌曲的名字叫做《前方》,这是一首和光有关的歌曲。在我们的一生中,我们总要走很远很远的路,在这一路上我们会经历很多很多。
这一路爱情、友情、亲情都相伴其中,但是有时候我们却忘记了我们曾经一起走过的路。
我们总会停下脚步,张望那未知的远方,不知道自己是否应该继续前进。
有时候我们偶尔会迷失,不知道下一步该怎么走,前方是怎么样的。我们经常在感叹人生,希望出现那么个人告诉自己前方要怎么走,前方是怎么样的。
虽然我们会偶尔迷失,但是生活如同一道美丽的光芒,始终照耀着我们的前方,温暖我们,指引我们前进。
告诉我们生活其实很美好,生活总是在向你招手。
虽然有人说过"故乡是回不去的",但是我可否回到故乡... ...也许生活就是我的故乡。
让生活的光芒拥抱你我。
歌曲《前方》,希望你会喜欢... ...
---