Zlatan Ibrahimovic is one of best strikers ever. He says and does what he says. AC Milan had been in a very bad streak of winless games, but since the arrival of Zlatan Ibrahimovic, they have won 3 of their last games which is very impressive from the side. Zlatan Ibrahimovic was in first team lineup against Udinese over the weekend, in entertaining goal thrilling game which ended 3 - 2 in favour of AC Milan. With that win, Zlatan Ibrahimovic Became the Quickest Player to Reach 150 Wins in Serie A History.
---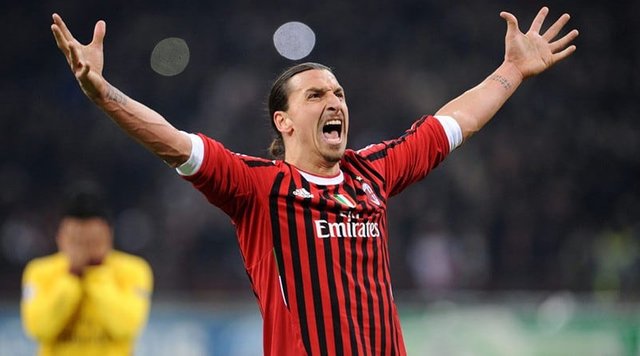 ---
​Opta revealed this revelation over the weekend confirming the Zlatan Ibrahimovic is fastest player in the history of Seria A to reach 150 wins with 222 games played. He surpassed the record-holder Esteban Cambiasso, with 8 games, meaning that, Cambiasso had 150 Seria A wins in 230 games. His 38 years old and still breaking records. He is highest goalscorer of the decade for AC Milan. Unbelievable right, he left AC Milan back in 2012 but the number of goals he scored the within the period he was more than any player even after 8 years of leaving the club. He's a talent.
Here are the list of quickest players to reach 150 wins in Seria A history below 👇
---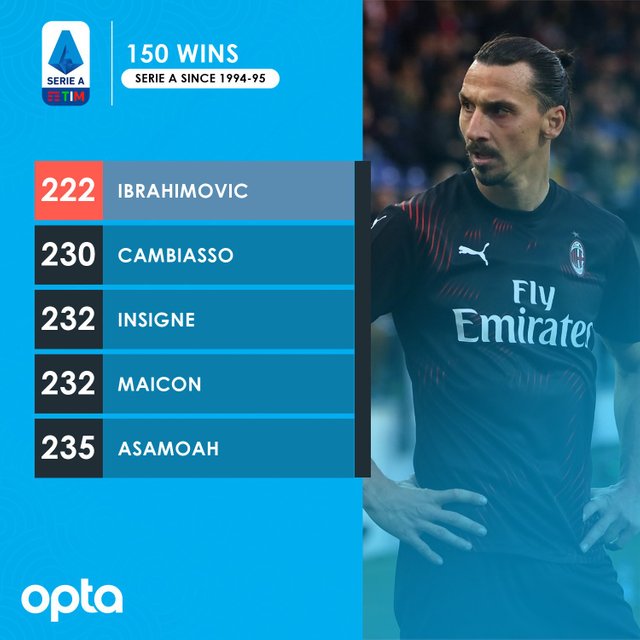 ---
Zlatan Ibrahimovic has been an entertainment for football fans with his goals and funny and amazing press comments. We don't want him to retire anytime soon and want him to continue scoring goals and making more funny comments.
Till Next Time Stay Safe.
---