Every NFL fan has got their own ideas about what attributes are most important for a good quarterback to have. Do you value football IQ over athleticism? Pocket passing or mobility? Game manager or gunslinger? A great quarterback probably needs to pretty good in all of those areas. I thought it would be fun to share my list of the NFL's top forty-two quarterbacks.
Sports media nowadays is purely out for profit and clicks. It's ridiculous. NFL analysts are so skewed by what gets them the most clicks and the most money that their opinions end up sounding completely absurd.
I'm not about to claim that my rankings are more accurate than other people's. Ranking quarterbacks is not exactly rocket science and there are only so players to pick from anyway. But I will try my best to not be influenced by mainstream media.
I have my complete list already done and I will be spreading out my list throughout a series of posts. I used my own criteria and my own opinions to create my list.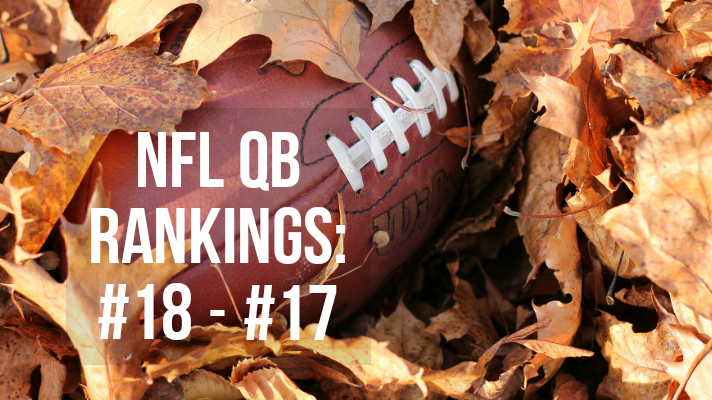 ---
#18 - Jimmy Garoppolo - San Francisco 49ers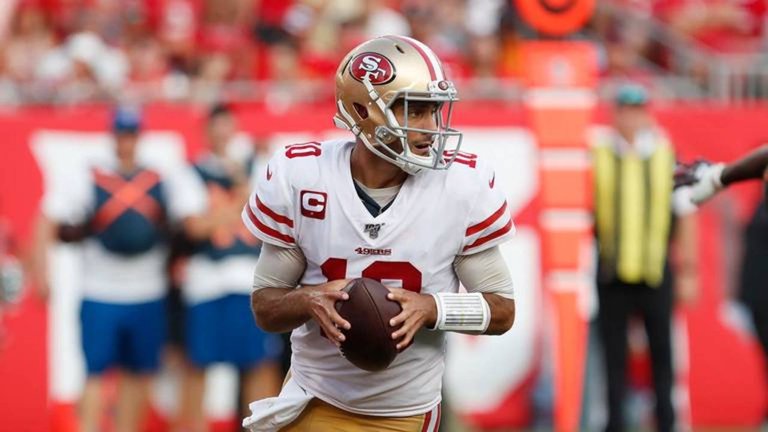 Source
Jimmy G is a good QB. I know there have been some exceptions over the years but the bottom line is you can't be absolute trash to be the starting QB for a team that made it all the way to the Super Bowl.
Jimmy G is the prototypical pocket-passing QB. He reminds me of an Eli Manning-Matt Ryan type of QB. He seems well prepared and has a good passing ability, not great but overall good. Not much of an athlete but like I said he is a nice pocket passing QB and with talent around him he can lead a team a long way.
One thing I like about Jimmy G is that I always felt like he was low-key very competitive. He seems like a focused dude on the field. When the guy is hot he is definitely tough to stop.
With the team and defense around him and the fact that he's not a bad QB himself, I see a relatively happy marriage between the Niners and Jimmy G for the next couple years.
I know the media likes to say he's overrated and all of that but I'm pretty sure the media is wrong literally daily AND I'm pretty sure the Niners were a dumpster-fire before Jimmy G started a whole season for them.
Jimmy G is alright to me.

#17 - Philip Rivers - Indianapolis Colts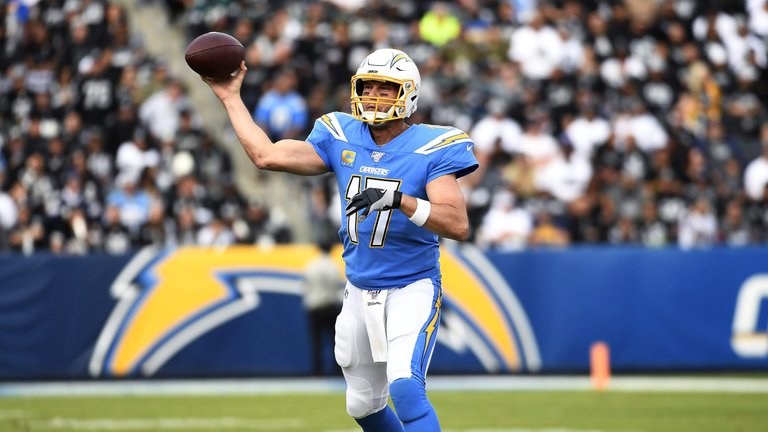 Source
Philip Rivers is a unique and sometimes hard to analyze QB talent.
But overall, this dude is really pretty good. He just is. Sometimes he seems like a Tony Romo type, a QB who can't win the big game. But honestly Philip is definitely a level above Romo.
I feel like the Chargers as a franchise may have been equally to blame as much as Rivers' slight inconsistency at times.
Philip Rivers reminds me literally of a better version of Tony Romo. Romo May have been a bit more athletic than Rivers, but that is about it. Rivers has way more fire in his play, more grit. Probably a stronger arm too.
The guy starts like every single game and always gives you a chance to win. He has amassed a great career, he's top ten in many major categories.
As a fan of an AFC team, I can tell you this guy is good. Now that he's in Indianapolis, I am honestly pretty nervous. Indy has a lot of good pieces and they also have good coaching. They actually have two offensive rookie that make me a bit nervous. A stud running back and receiver.
Luckily the Titans have their own solid roster themselves. But to be fair the Colts have made solid moves.
Philip could get old next year and stink it up, but as of now he is my 17th best QB in football.

What do you think of my rankings and reasons behind them?
Hive on!