This Saturday I missed the #BeerSaturday.
I am sorry for that @detlev. 🤣 I promise that I wouldn't miss it this week.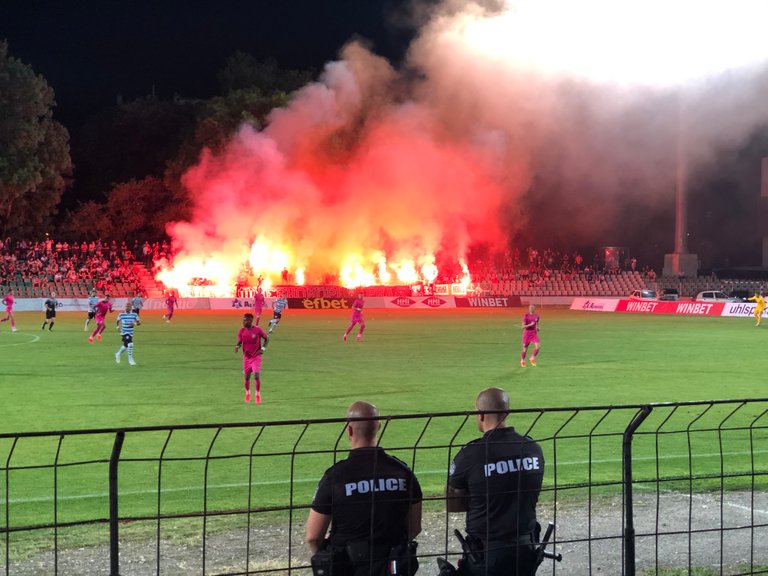 On Saturday I went with a few friends of mine in Varna stadium "Ticha" where was a football match:
Cherno More ( Varna) - Ludogorets (Razgrad)
For those who don't know Ludogorets it's the Bulgarian champion.🇧🇬 Actually they are champions 9 times in a row.. It is a brand new team and the owner is a very rich guy, but also he is very professional. He is investing a millions of euros in the club and also in the stadium. In Razgrad ( where the team is from) he builds a dozens of football training centres where the youth academy is playing.
I hope that one day my favourite team Levski (Sofia) will do the same thing.
The stadium is 15 minutes away from the place where I am currently living. It is almost in the centre of the city.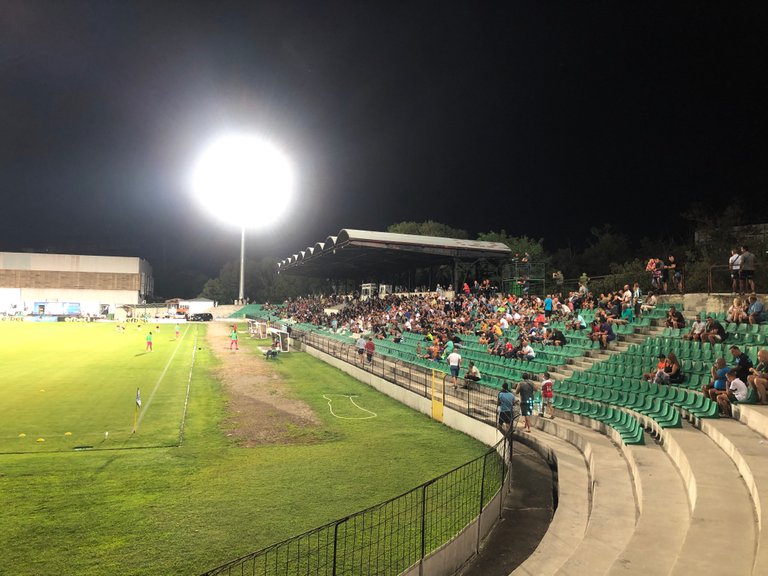 "Ticha Stadium" is not big. It have a capacity of 10 000 seets, but because of Covid-19 only 50% could watch the games. The grass surface it's one of the worst in our country and I am not sure why they don't fix it. The owners of Cherno More are also wealthy guys and also they have a very nice team.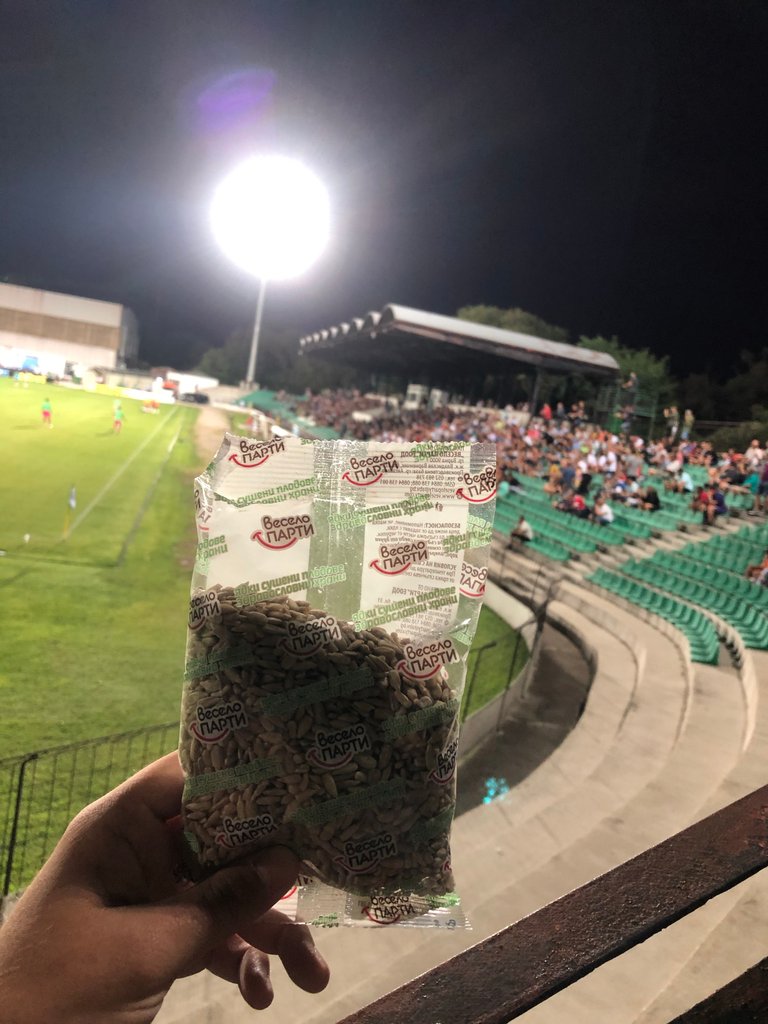 One of the things which is very famous in Bulgaria while watching a football match in our country is to eat a sunflowers seeds 🌻
My friends and I sat in the central tribune. Cherno More fans were stationed there. They are not hostile. In fact, in front of us were the relatives of some of the players of Ludogorets wearing T-shirts of the team. This is not very common in our country so I was surprised.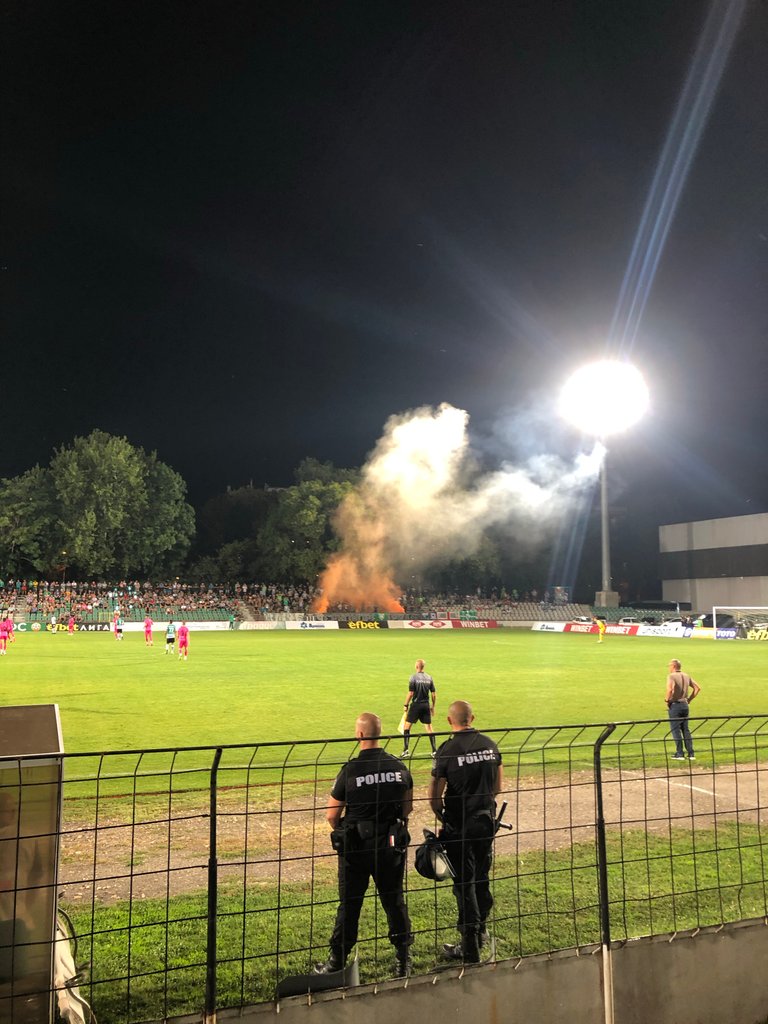 Of course, torches, smoke, songs and swearing are an integral part of our football culture.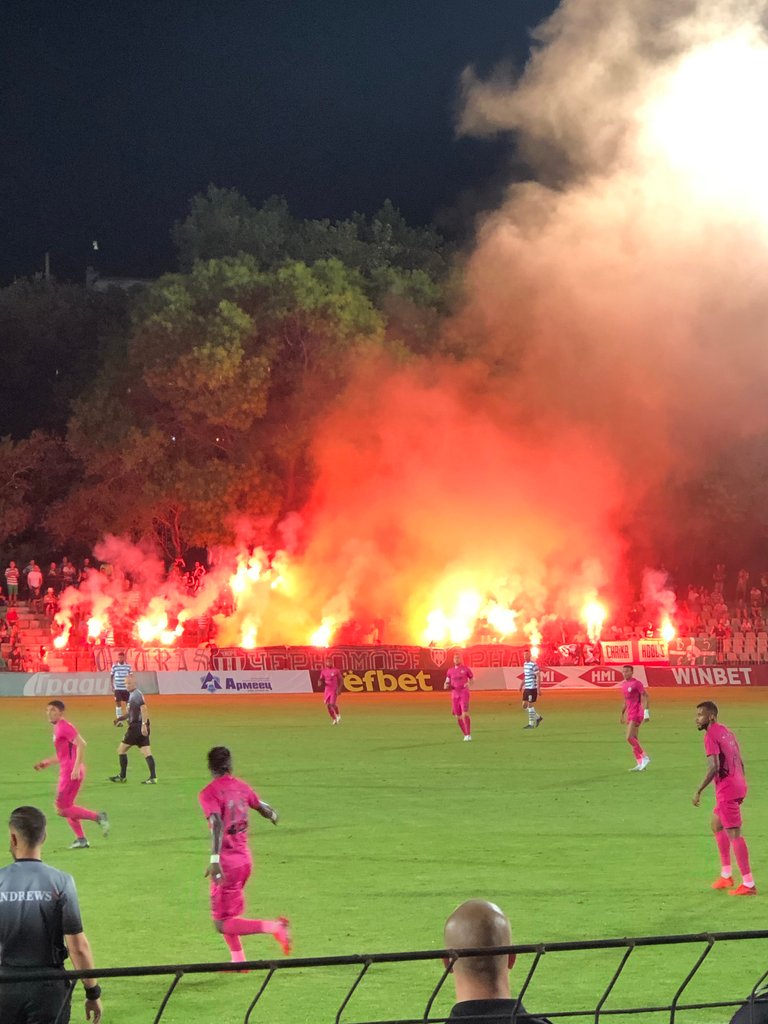 The atmosphere when the pyro is on is... different. I like it.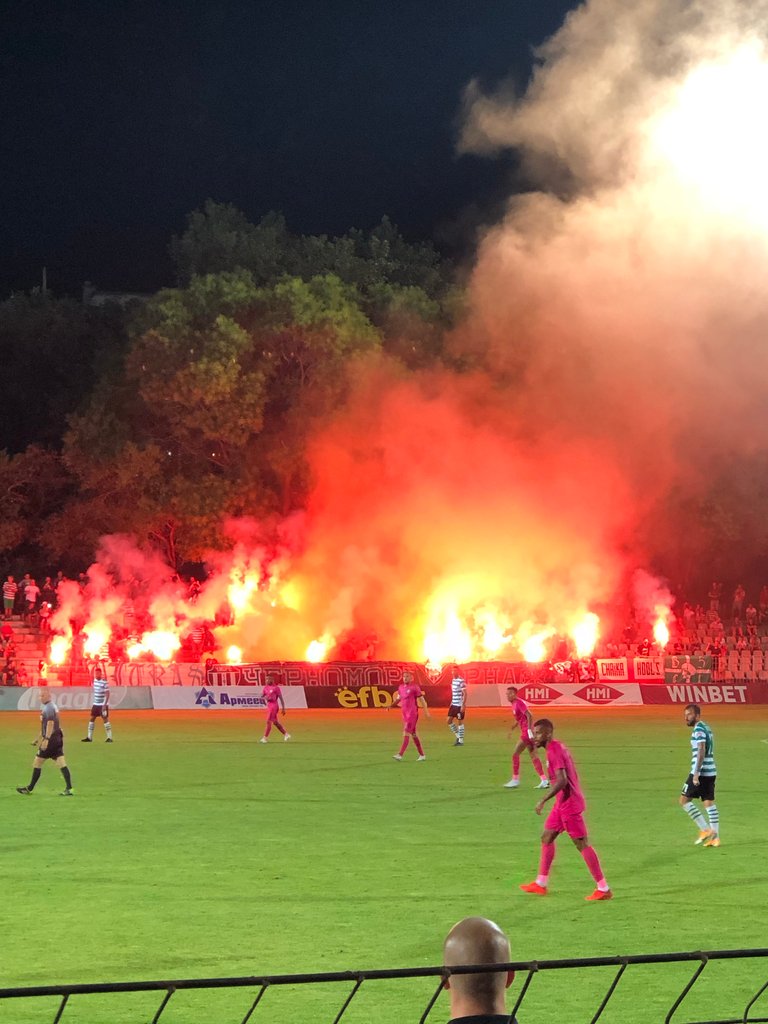 In the stadium were 4200 people which is the most visited match of the weekend in Europe. Of course the reasons is because in the other countries the fans are not permitted to visit the stadiums :)
The final result was Cherno More 1:4 Ludogorets.
It was an interesting matc- nice goals and good performance by the champion. If you want you can check the best moments here:
As you probably know I love football. This night I will play with friends. Wish me luck 💪🔥
Have a nice week everyone! 🙏