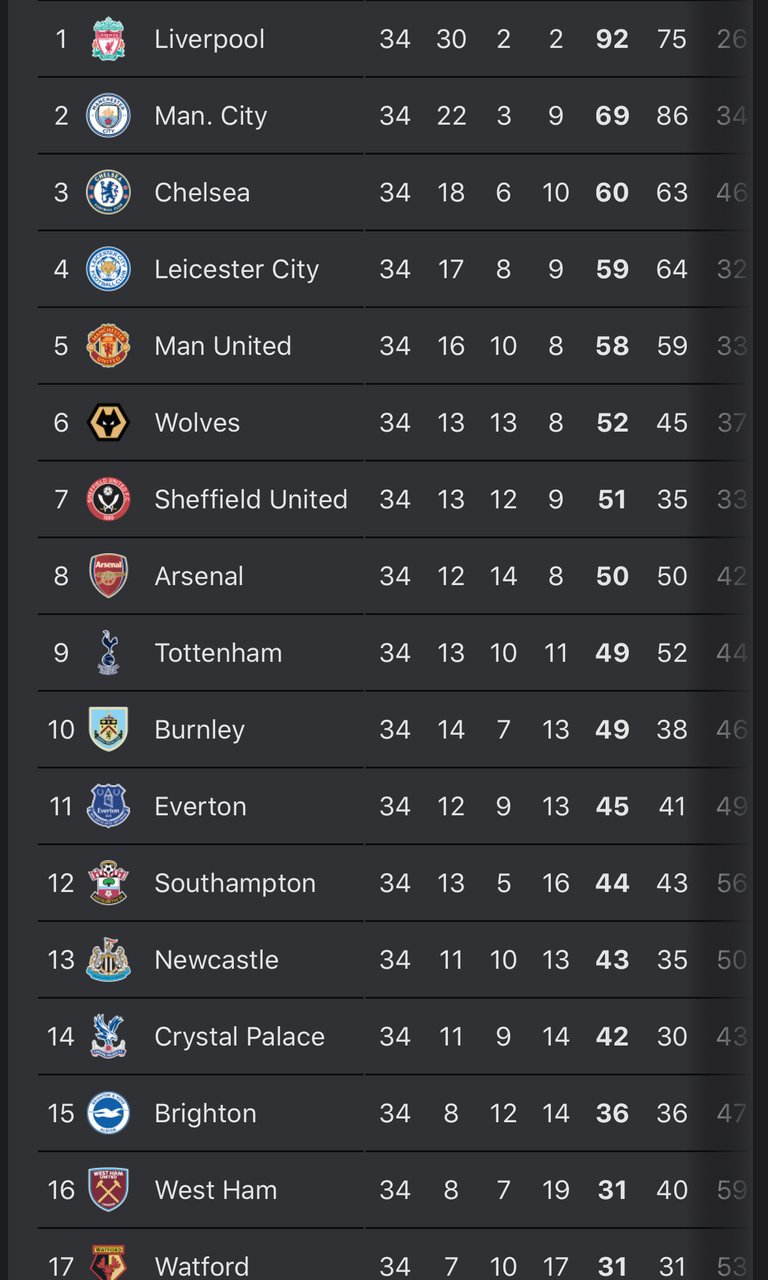 source
While you could stuck at home
You have many things you can watch.
I am in for live sports. Yes there are no fans
But it is fans to watch.
Before I jump to the standing you see on top
I want to mention Real Madrid they are on a winning mode. Zidane could be the guy that make it happen.
Keep it coming Zidane !
Let's dive in to the EPL. Manchester UTD. is rolling quite well. They are two point shy of third place. So the pressure is well alive for any team to reach and maintain top four place.
Liverpool and Manchester City should be safe.
I am confident that Leicester could have the most pressure to hold on.
Chelsea should manage.
If Manchester moves up you can see a resurgence for them to hold on to Pogba and make sure their strikers are well takin care of.
Arsenal May be coming strong but Sheffield is in a good place. Tottenham could relay for next year. They are not there even though the core team is there.
Chelsea is right there and hopefully Pulisic and mount with Abraham could bring a spark. Willian and Kante are key to hold the middle. Jorginho is a key player needed to show maturity.
This weekend great football.
Are you ready ?
Be safe and stay safe !