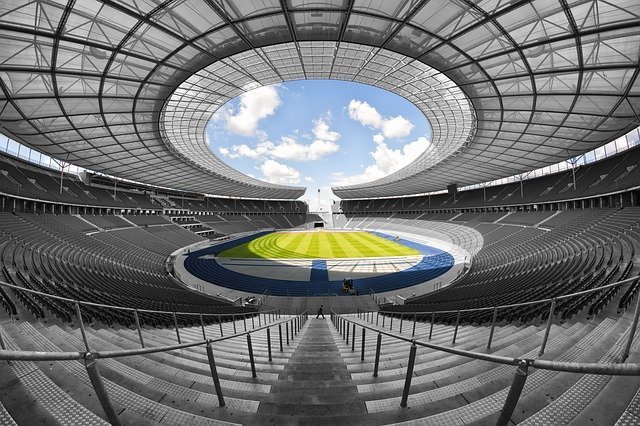 source
I can imagine a world without sport is a place where cricket will sing non-stop. Hopefully you can name the sport, somewhere it is playing for the fans on TV.
Unable to follow all at once so I focus on a handful for right now. #Football is one of my preference. Either European or American, I am in for a fun time. Not long ago Bayern won the Champions League against PSG. Not to forget Messi is asking to leave Barcelona after more than 20 years with them. He has one more year in his contract. After the inflicting 8 goals, you can be sure Barca is no longer the same. They lost everything this year. Even the ill Real Madrid stole La liga from them.
Most European leagues will start their season as well in September. It feels like there is no break for some players. Ligue 1 did cancel their season and quite a few more, but EPL and La Liga did continue to crown a Champion. The way things are right now, chaotic it will be for Barca. Can't wait to see how EPL will handle itself with Liverpool fresh of winning and Manchester City ready to prove they can win again. As of right now they are playing pre-season games.
Apart from Messi drama, CR7 is holding on and rumours can have the best of time. No need to go that route.
#American Football will start quietly with no preseason. Arguably no fans as well unless they are real fans with social distancing. #Football field are huge so they can afford to get some in the stadium if the law allows it.
Chiefs will be a team to watch with the Bucks. I will make time to watch how Brady-less Patriots will win games. I guess I am not the only polarized Football fan out there. I want to see Joe Burrow playing and winning games for Bengals.
I want to see if Patriots will win 10 games this year. What about Bucks, can they win o quick?
So much to say and see with covid-19 and #Football.
To say the least #Basket in the bubble. After the stop and go traffic of the matter, #NBA players resumed and Lakers are deep in the playoffs. Since 2012 Lakers have seen it. So far the usual suspects are advancing to the next round. We are all waiting for the Los Angeles duel in the making.
So far it favors the Clippers if they both advance. Respect to Houston and Denver. The East will be fun to watch. #Heat swept the last team and now they will play Bucks. Tonight this will be a fun game to watch cause Miami looks interesting with Butler playing great.
Celtics may handle the Champions at their own pace.
If you get a Champion it will be heartfelt due to the bubble and all that is going around us.
Definitely September is loaded. US Open will start today. Williams sister will play. No fans, not sure if it will be fun at least on TV.
Golf has been moving on as usual. Lately the only way to get live sport is your big screen. So something is happening in the world of sport.
Be ready to embrace September and be safe.