So here I found something special today. I went up to semi-final and won 28 Steem from @SteemMonsters tournament. It was great to play the game. I lost 5 and won 10. Just a few steps I had to cross to win the 4th place. I love the game as long as I am winning something.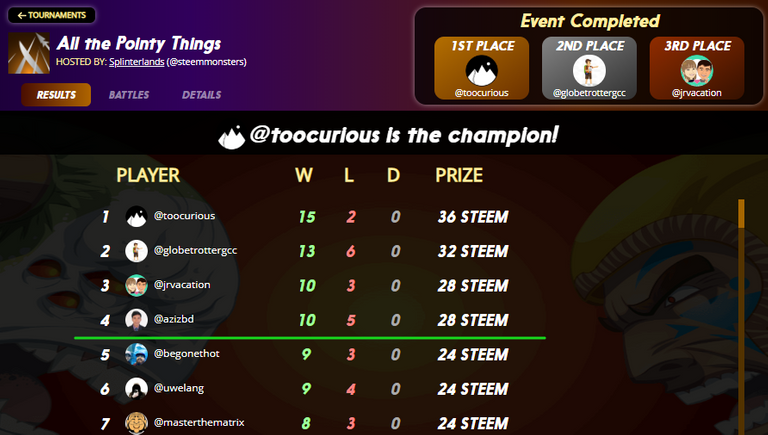 I have earned some random reward cards too from the daily quest today. I just need to have 6 more PRINCE RENNYN earth summoner to make my all leg summoner as max level. But it is so high and I may not go to buy it right now. I already have rest of them.
So It became much easier for me to complete the daily quest. Sometimes my sister is helping me when I am away for work. But There is no way to skip them.
Here you can see good number of cards I claimed last two days on Steem Monsters: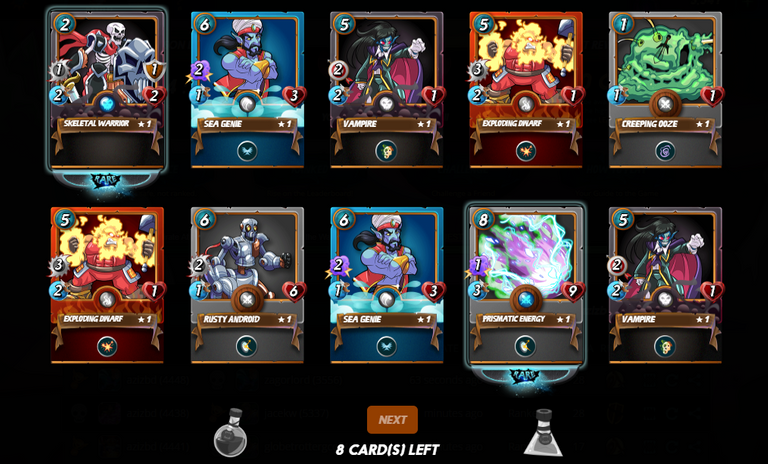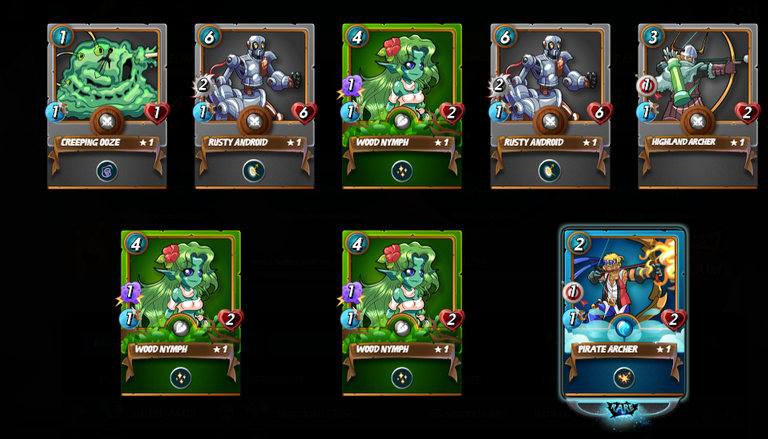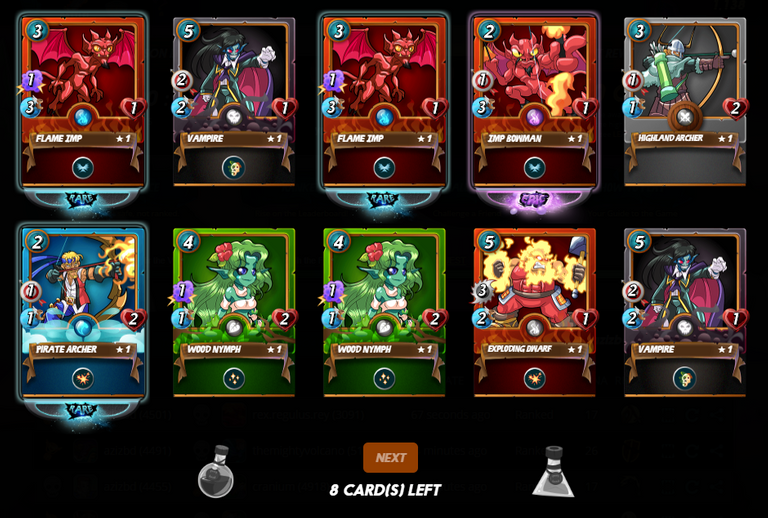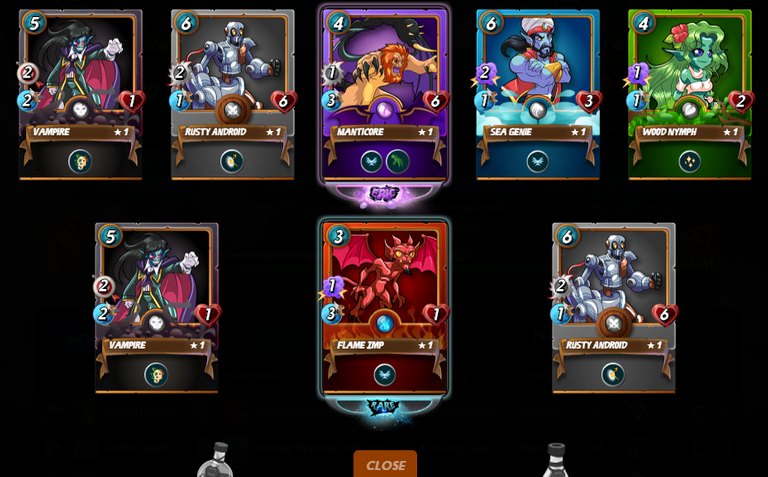 I am running for the top 50 now to get 10 beta packs. But I still couldn't achieve the highest rank called champion level 1 yet. I am so far in the list of top 100 players who earner better tournament prizes since automated tournaments started. I am not sure how much I earned from the tournaments so far from today but here are some people who share an update often. You can check your ranking from @gfriend96 who makes a post about top tournament earners and so on.
yesterday I was champion in a silver league tournament and got the 6 steem. So I am sure I am going to earn more than blogging on steemmonsters. The price is going up every day because of new investors but supply is limited and you can't buy cards when no one is selling.
If you are thinking to start buying a starter packs at 10 USD, Go ahead with my Referral link My referral link. Any question? Please send a comment below.

Here is the prize I received from SM today. :)
N.B: By upvoting this post you are supporting me @Azizbd personally, not my charity @SchoolForSDG4
Please contact me @Azizbd for any information https://steem.chat/direct/azizbd .
---
Adsactly is a Autonomous Decentralized Society Acting Cooperatively to Leverage You.
|| Discord ||