The first week of the season is truly over, after what felt like an eternity during the preseason, actual football is and with it comes the Fantasy Premier League. If you haven't joined the steemit fantasy league, you can join now. Just visit @acidyo's page and you'll know what to do.
My Team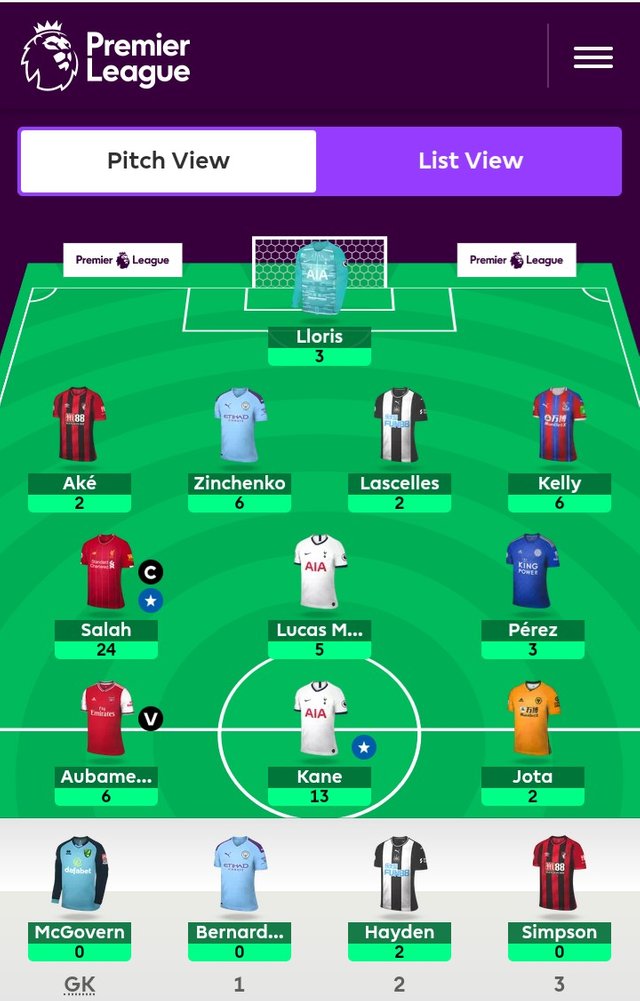 My team did okay. I'm glad Pep didn't feel the need to bring on Bernado Silva from the bench, so I benefit from the auto substitution. I'm in a healthy position in the league and all is well. Remember, it is a marathon and not a sprint, so lets take it one week at a time.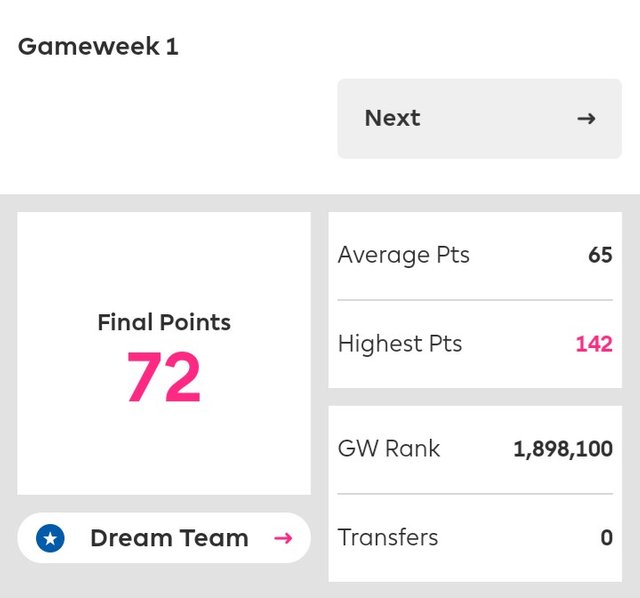 Not a bad start to the season, though it could have been a lot more if I went with my gut and left sterling and Maitland-niles. Whatever though, it is on to the next one and I'll be going in with pretty much the same team.