I know many of you have seen my past posts about hunting at "The Bank" with Hayden Outdoors but this is their office! What a cool place to work.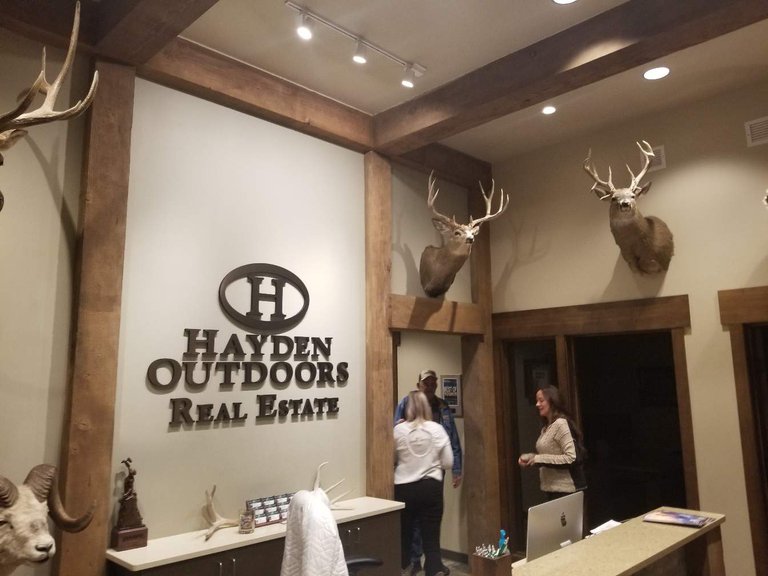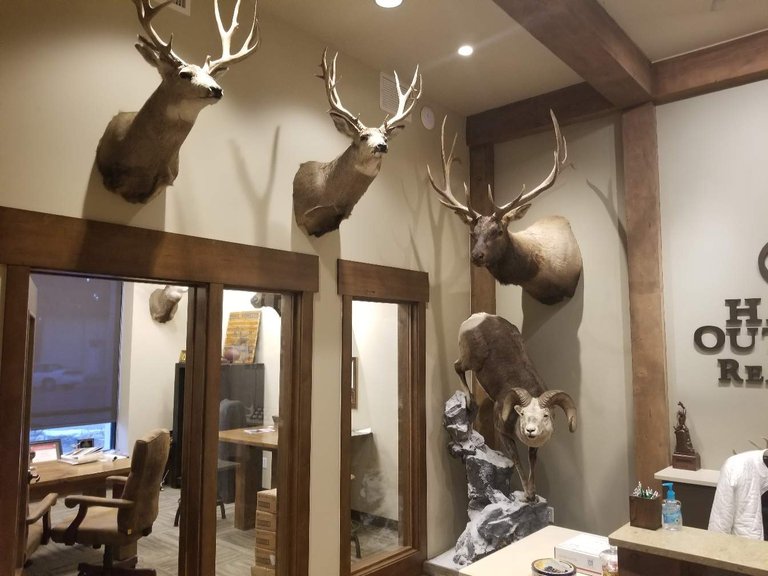 One of my favorite places in this office is "The Valut".....yes the office location is also an old bank. The vault is a place for drinks and celebrations for closing real estate deals. Hayden Outdoors is actually a large farm and ranch real estate company but, they spend many of hours in the field chasing wild game.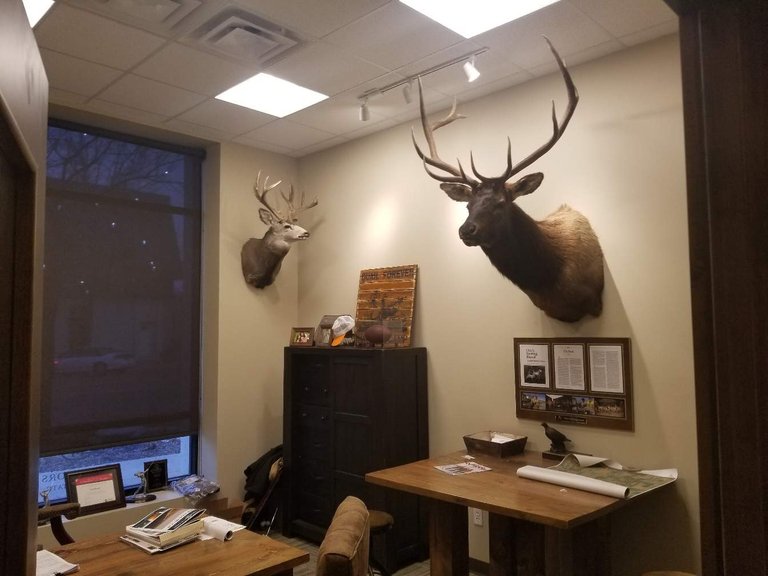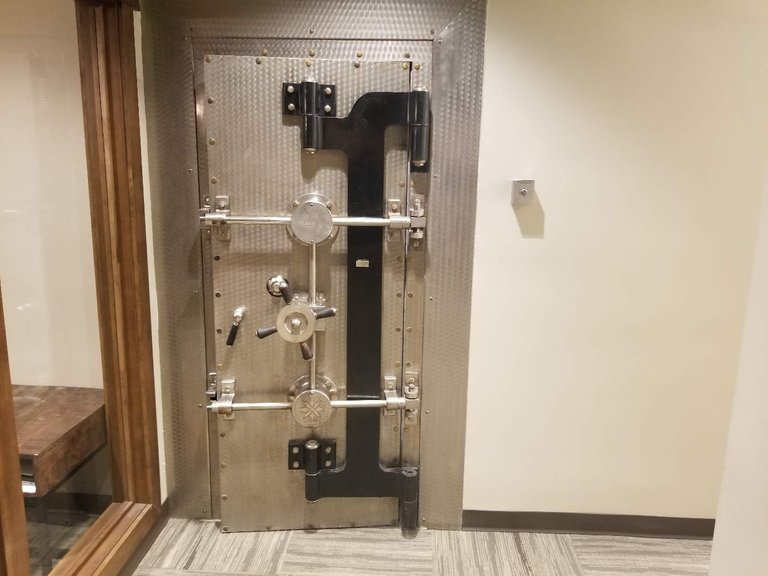 Look how cool this old vault door is.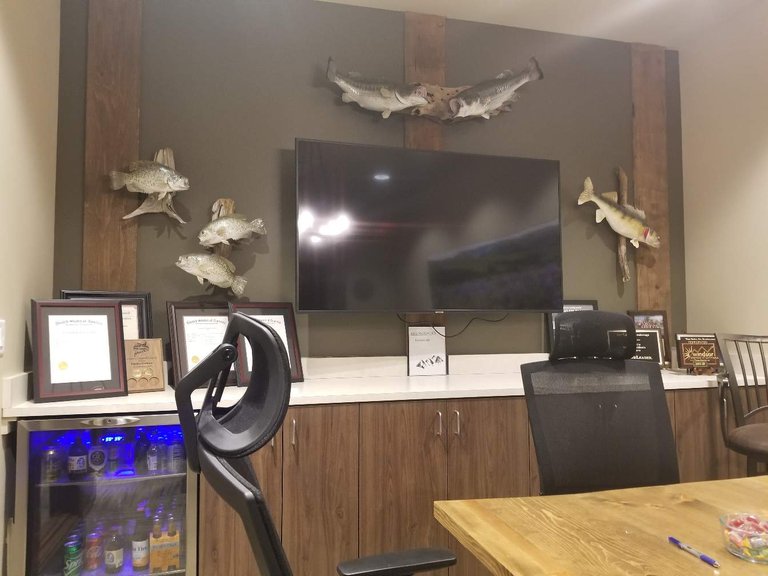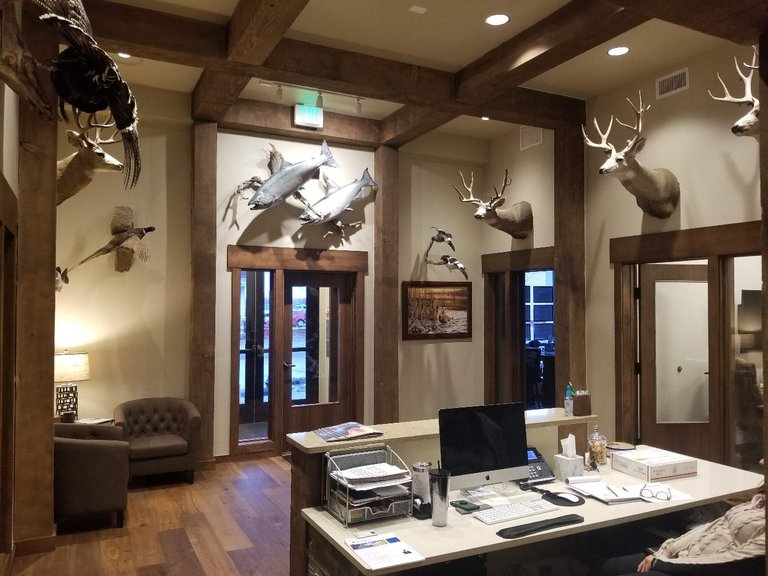 Big fish, Elk and wild game are literally mounted everywhere thought this old bank. Everything you see has been harvested by me and my friends over many years of hunting.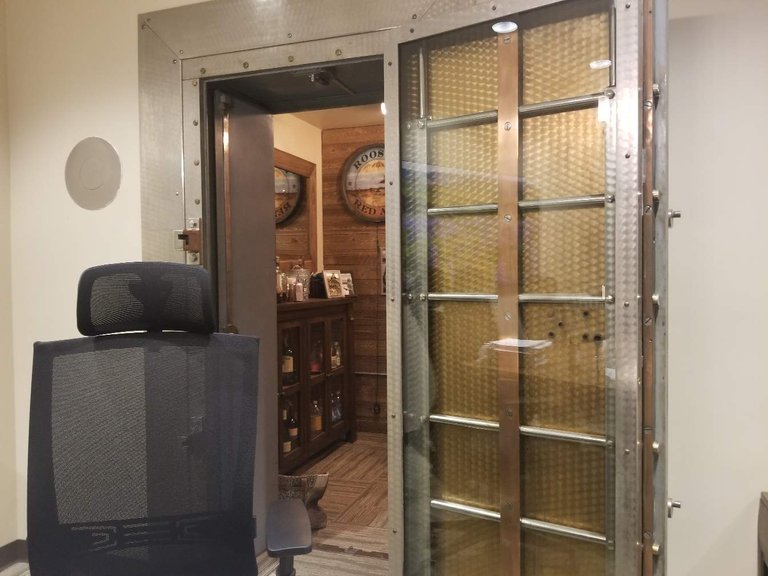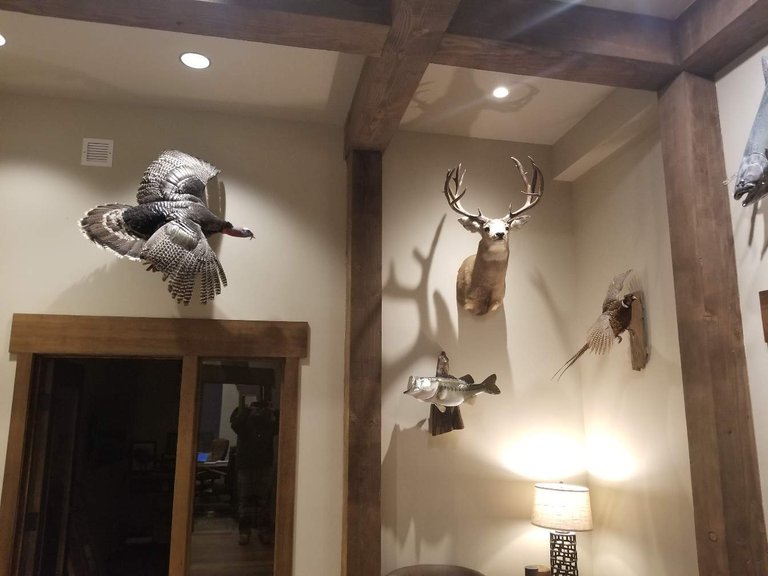 I'm on my way to Nebraska to phesant hunt with the Hayden family once again and it's always nice to make a pit stop in here on the way to our hunting lodge in Nebraska. Stay tuned for more pictures and videos of the hunt this weekend.
Posted using Partiko Android