Mourinho's Life Story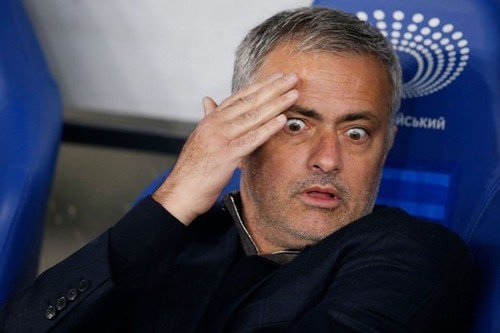 Mourinho used to play football but he knew he couldn't be very, very successful doing that. So, he decided to study Physical Education to become a High School Teacher.
He worked in High Schools for some years but he also become a coach in small teams.
Then, he was having success as a football coach, becoming the manager of a former Portuguese First League Team: Estrela da Amadora.
Then, he went to Barcelona and was something between a translator and an assistant coach. Later, he was invited to Benfica by the former President and now prison inmate Vale e Azevedo. After some months, there was an election for President in Benfica and the other candidate told he would hire a former Benfica legend Toni as manager.
He won, but Mourinho's results were being great, so he said he would wait a bit but Mourinho demanded a 2 years contract so that players respect him as a coach. Otherwise they would not because they would think he would leave soon.
The new president denied and Mourinho went to a small First League team(União de Leiria) Benfica hired Toni. In Leiria, Mourinho got the best place ever for Leiria(4th place with access to European Competitions. Benfica, with Toni, was 6th, the worst classification ever for Benfica.
Then, he was hired by FC Porto and he said: "Next year, we will be champions" They were, with a record of points in Portuguese championship and they won UEFA cup(now Europa League). The next year he won again the championship and beated his own record of points and won the Champions League.
He was hired by Chelsea and he said: "The English Championship will never be the same. Do you know Why? Because I am a Special One" That year, he won the English Championship for Chelsea for the first time in 50 years, with a record of points in England. Then he went to Inter Milan, won championships and one Champions League.
Then he went to Real Madrid, won championships and one Champions League too.
---
---