Antonio Conte Fird Shot At Klopp And Guardiola As He Defend His Stay In England.
Antonio Conte current coach of Inter Milan football club throw a dig at Liverpool football club and Manchester city boss that he won a trophy in his first year at Chelsea football club as he tried to justify his stay in England as a successful one.
In a monitored by goal.com on tweeter, this statement was made known to the world.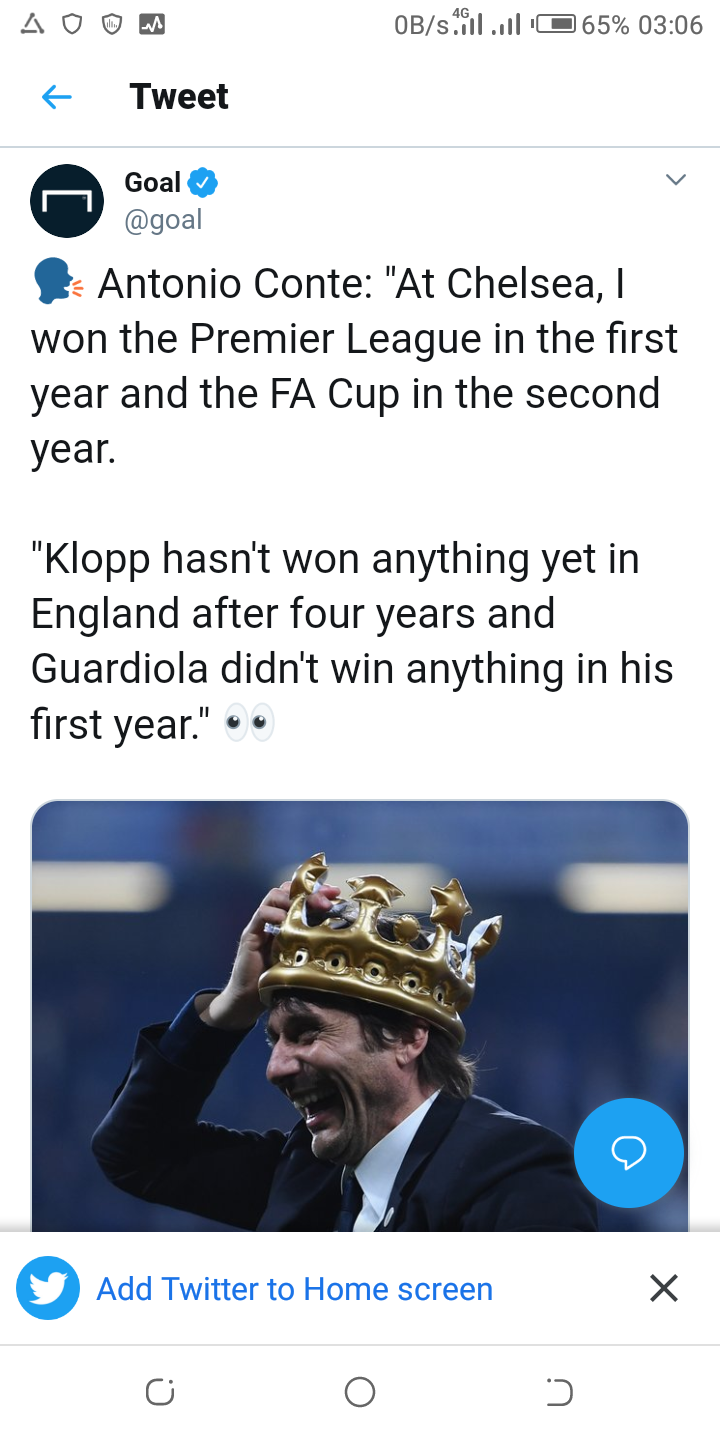 Here is the link https://mobile.twitter.com/goal/status/1223973344136949761?s=19
Antonio Conte was coach of Chelsea between 2016 to 2018. In his stay at Chelsea football club he only won two trophy, the first was the premier league cup in his first year at Chelsea and the following season won the F A cup.
This statement as expected has generate some hot and comical reaction from fans of Conte, city and liverpool boss.
One commentator going by the tweeter handle Njakagocrazy was quick to point out that Conte only reap the labour of Mourinho.
"Conte won EPL with a team Mourinho already built but kloop and Pep built a team that I don't think Conte could think of in his life"
For more people reaction visit the tweet thread here https://mobile.twitter.com/goal/status/1223973344136949761?s=19
---
---