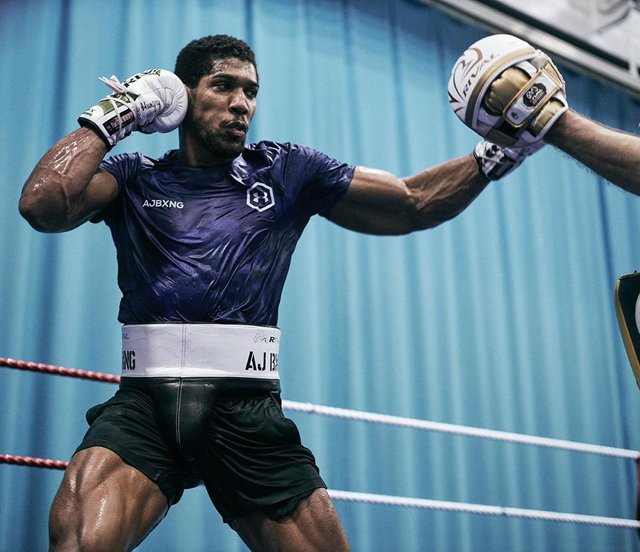 picture taken from Anthony Joshua instagram page.
Later in day is going to be the big match that all over the world have been waiting for. The big fight between Anthony Joshua and Andy Ruiz Jr that will go down today in Saudi Arabia.
Right now in Nigeria many are seriously praying for Anthony Joshua to win and reclaim his belts back and before this day many have already clear this day so as not to miss the fight and those who are out of cable subscription, subscribe but the unfortunate things the fight will not be televise live in Nigeria as no Nigerian tv station will be broadcasting it and to make matter worse multi choice communication owner of two cable outlet in Nigeria, Dstv and Gotv will not be showing too as they were unable to secure the right to the fight.
Anthony Joshua is of Nigeria descent though fighting for Britain, and Nigerians will like to follow the fight live, to witness the fight in the moment while rooting and praying for him to win the fight.
Who knows, this might be a blessing in disguise as many Nigerian may be hyper reactive or hypertensive, thus lacking the health condition to withstand the suspense that may arise.
who knows?