This story is starting to look like a comedy and when I saw the article about what I'm going to write, I was smiling already. Let me tell you the story in a few words so you understand what it is about if you don't follow athletics.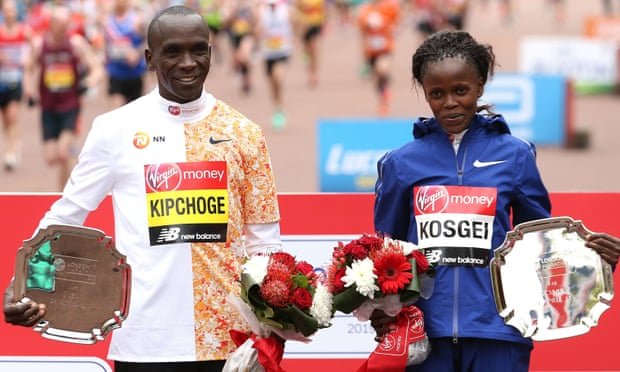 source
Nike released a new pair of running shoes in 2016 that were used by two top athletes, Eliud Kipchoge and Brigid Kosgei in major competitions and both set new world records. What came after the race was unimaginable. Speculations, analysis and all kinds of theories saying they wouldn't have set new world records without the shoes. World Athletics said it's not right as the new pair of shoes gives athletes too much advantage and introduced some regulations regarding characteristics and measurements.
The funny thing is Nike came out with a new pair of shoes just a few days before the release of the new shoe regulations and surprise, surprise, the new shoes fit the requirements. To be honest, to me this was a bit strange but I don't like to speculate or build conspiracy theories as I have no evidence to support anything. The new Air Zoom Alphafly Next% has a heel of 39.5mm and the new limit is 40mm. This looked very suspicious as it could have been 40.1 for that matter but it wasn't, it was 39.5mm. It was just too much of a coincidence that the new pair came out just days before the regulations.
Today I'm reading that there are voices saying Nike was tipped off and knew about the new regulations. Obviously everyone denies tipping off Nike and as far as I'm concerned they are innocent until proven guilty. That is how it should work. However, I truly hope this was really a coincidence and not more. I'd like to see a clean and honest fight between athletic shoe making companies and World Athletics. I believe it will benefit not only professional runners but amateurs as well.
As I said in my last post, this is funny and I'm loving it already, although it's far from being over. I'm looking forward to witnessing the next step whoever is going going to make that step.