Are you familiar with CAT?
I wrote a few times about it.
You can find information about it in the tips I share underneath my posts and at @catnet.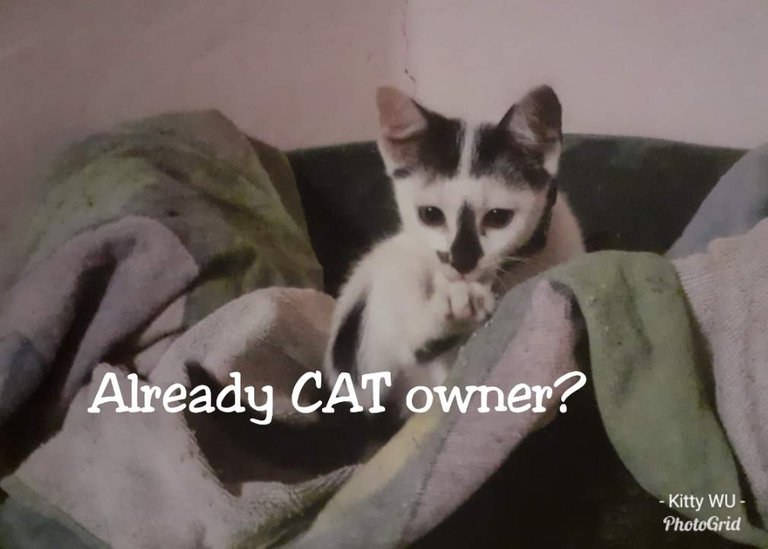 CAT is a token.
You can buy it via steem-engine.com or receive it as a gift (tip).
CAT is not just a token for fun it does something special.
The more CAT you own the bigger the chance one of the three kitten-bots visit you.
Note: before the kittens show up you need to own your CAT for a certain time. After that time they are automatically staked and named CATnip. CATnip sends the kittens!
The kitten-bot does not just show up for an ordinary cuddle.
It takes care of your dust! It helps you to receive your earnings. How cool is that. 😍
How to send a CAT Tip to someone?
send some CAT to @cat.tips to put them in your tipping wallet.
type !CATtip 25 or any number of CAT you want to send, and the tokens will be sent to the person you're replying to.
Your catbalance
see steem-engine.com or
type ?catbalance in a comment anywhere and @catnet will tell you your CAT balance and how much of it is CATnip
Thanks you @saboin for taking the time to explain this to me.👍🏻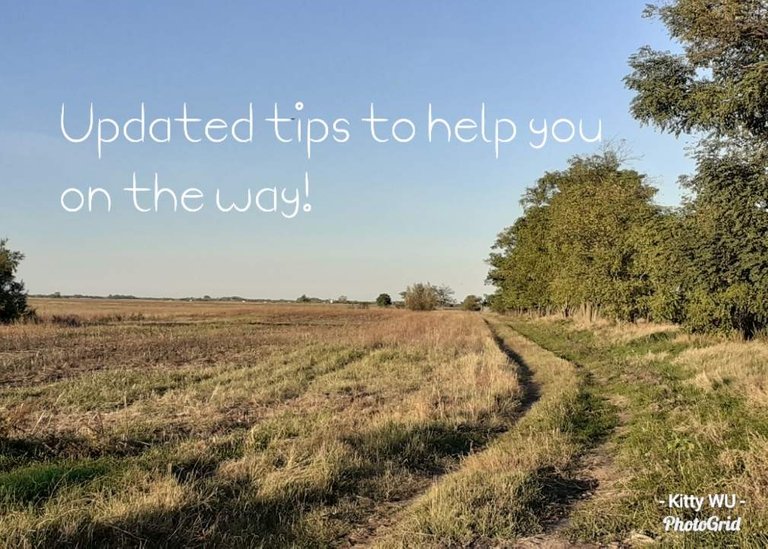 Ready for a new addiction?
Use Partiko and collect Partiko points.
Posting, commenting = points = steem!
Try it. There is nothing to lose
Steem is about earning. You need to earn to power up/stake. Without Steem Power (SP) you are not able to post, comment and upvote. Make yourself visible. Use your SP in the most efficient way.
Tips I wrote to help you.
Tip: Introduce yourself!
Use the tag #introduceyourself if you did not do it yet.
(You might meet nice people or get interesting tips.)
https://steem-bounty.com/services/forever/@wakeupkitty.pal/who-am-i-and-why-this-account-gc4hlwvv
Tip 1: How to grow? Use dpoll.xyz!
(Go for the giveaways. Free SBI, upvotes, pal, monster cards).
https://steem-bounty.com/services/forever/@wakeupkitty.pal/tip-how-to-grow-use-dpoll-xyz
Tip 2: Join the engagement league.
Be visible, upvote your neighbours like they do with you).
https://steem-bounty.com/services/forever/@wakeupkitty.pal/tip-2-join-the-engagement-league
Tip 3: Join #ccc contests if you like to earn!
(Use the tag #ccc for every post with 200+ words)
https://steem-bounty.com/services/forever/@wakeupkitty.pal/tip-3-join-ccc-contests-if-you-like-to-earn
Tip 4: Share your photos (dapp Appics)
https://steem-bounty.com/services/forever/@wakeupkitty.pal/tip-5-share-your-photos
Tip 5: Steem-bounty.com
(Be a bounty hunter, get upvotes and earn forever on your posts!)
https://steem-bounty.com/services/forever/@wakeupkitty.pal/tip-5-steem-bounty-com
Tip 6: Improve your writing skills.
(Read, use Grammarly, practice free writing)
https://steem-bounty.com/services/forever/@wakeupkitty.pal/tip-6-improve-your-writing-skills
Tip 7: Steembasicincome (SBI)
(Help other and earn yourself too)
https://steem-bounty.com/services/forever/@wakeupkitty.pal/tip-7-steembasicincome-sbi
Tip 8: Join Actifit.
https://steem-bounty.com/services/forever/@wakeupkitty.pal/actifit-wakeupkitty-pal-20190804t202954803z
Tip 9: How to get your upvotes? Bot or not?
Do NOT use bidbots!
https://steem-bounty.com/services/forever/@wakeupkitty.pal/tip-9-how-to-get-upvotes-bot-or-not
Tip 10: Use the right tags!
https://steem-bounty.com/services/forever/@wakeupkitty.pal/tip-10-use-the-right-tags-tppza9rc
Tip 11: Giveaway and Thank you.
https://steem-bounty.com/services/forever/@wakeupkitty.pal/actifit-wakeupkitty-pal-20190814t194435899z
Tip 12: Have you voted yet?
https://steem-bounty.com/services/forever/@wakeupkitty.pal/tip-12-have-you-voted-yet
Tip 13:
To vote or not to vote, that is the question. https://steem-bounty.com/services/forever/@wakeupkitty.pal/actifit-wakeupkitty-pal-20190821t173452907z
Tip 14: I want my money! (Bitvavo)
https://steem-bounty.com/services/forever/@wakeupkitty.pal/tip-14-i-want-my-money-bitvavo
Tip 15: What option do you have after HF21?
https://steem-bounty.com/services/forever/@wakeupkitty.pal/tip-15-what-option-do-you-have-after-hf21
Tip 16: Automatically post, upvote and claim rewards.
https://steem-bounty.com/services/forever/@wakeupkitty.pal/tip-16-automatically-post-upvote-and-earn
Tip 17: New Steem - Steemvoter
https://steem-bounty.com/services/forever/@wakeupkitty.pal/tip-17-new-steem-steemvoter
Tip 18: Good content again
https://steem-bounty.com/services/forever/@wakeupkitty.pal/tip-18-good-content-again
Tip 19: Limited and if you have to wait.
https://steem-bounty.com/services/forever/@wakeupkitty.pal/tip-19-limited-and-if-you-have-to-wait
Tip 20: Help a plankton understand Steemit.
https://steem-bounty.com/services/forever/@wakeupkitty/actifit-wakeupkitty-20191009t183523884z
Tip 21: Contests and Photo contests.
https://steem-bounty.com/services/forever/@wakeupkitty.pal/actifit-wakeupkitty-pal-20191010t200840535z
Tip 22: A free upvote or promote for an upvote.
https://steem-bounty.com/services/forever/@wakeupkitty.pal/actifit-wakeupkitty-pal-20191013t190000435z
Tip 23: Monday Contests & Challenges to join.
https://steem-bounty.com/services/forever/@wakeupkitty.pal/actifit-wakeupkitty-pal-20191015t173810635z
Tip 24: Tuesday Contests & Giveaways
https://steem-bounty.com/services/forever/@wakeupkitty.pal/actifit-wakeupkitty-pal-20191016t194927912z
Tip 25: Wednesday Easy Contests & more
https://steem-bounty.com/services/forever/@wakeupkitty.pal/actifit-wakeupkitty-pal-20191017t171349064z
Tip 26: Thursday Contests & Giveaways.
https://steem-bounty.com/services/forever/@wakeupkitty.pal/actifit-wakeupkitty-pal-20191019t093425993z
Tip 27: Friday Good for an Upvote & more!
https://steem-bounty.com/services/forever/@wakeupkitty.pal/actifit-wakeupkitty-pal-20191020t141004465z
Tip 28: Saturday Challenges & Giveaways
https://steem-bounty.com/services/forever/@wakeupkitty.pal/actifit-wakeupkitty-pal-20191022t225155389z



3019