Tip 30: Commentcoin (cc)

I intended to write this tip before Tip 29 but decided to try it out myself first.
CC and its tag #cc stand for Commentcoin.
In one of my lastest freewrites I wrote my gut feeling tells me this will be a hit!
Sofar I used the tag three times.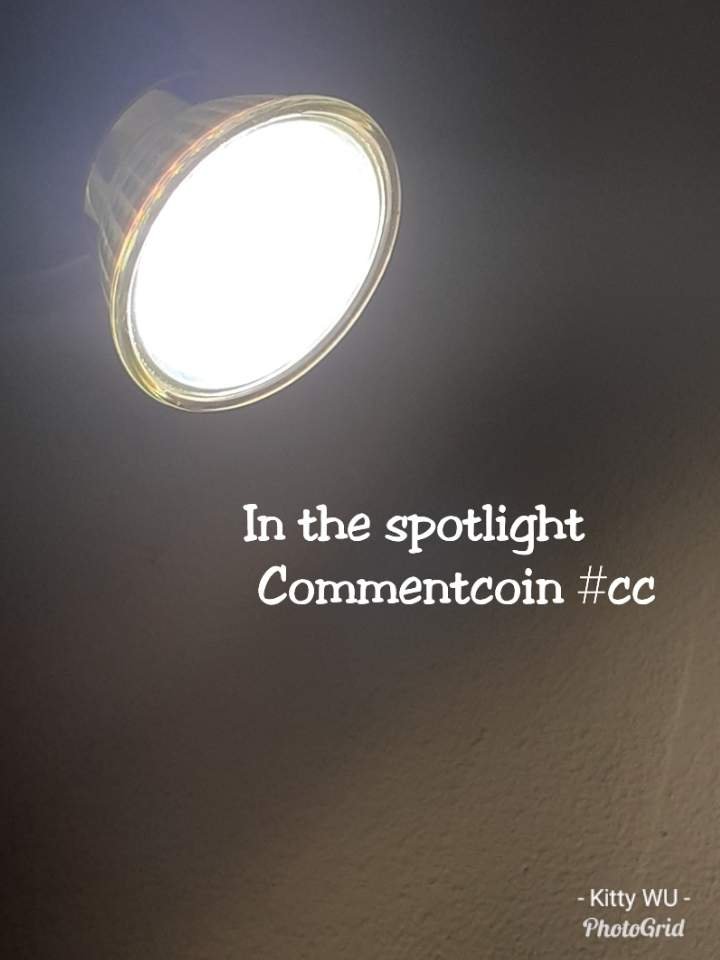 When can you use the tag?
Only if you have 10 Commentcoin.
This means 10 Commentcoin for each post you like to use the tag for.
How to get Commentcoins?
You buy them via steem-engine.com
You earn them by giving a good/useful comment to a post that used the tag.
There is no need to stake them.
As soon as you use the tag @commentcoin tells you how many coins you own.
You can check this out too via steem-engine.com.
When will you not receive (a) CommentCoin?
If the writer does not own (enough) CommentCoin.
(@commentcoin will leave the author a message).
If you give a "cheap" answer or your answer is seen as spam.
(check @commentcoin for the updates)
Bots do not receive commentcoins.
I noticed sofar upvotebank does not, it is banned and @council did (I am not sure if this is logical).
Note: keep an eye on the updates. There will be changes to prevent abuse of it!
@kristall97 (Code-Designer)
@alucian (Project-Designer)
For Questions and Informations use the Discord Channel of @alucian please:
https://discord.gg/GK9DVW
See here for the latest info about commentcoin. The news/updates are written in German and English.
Great things about this coin:
It is easier to connect. Those using the tag are willing to respond.
You meet new people.
You read good posts in different languages.
and...
You can transfer the Commentcoin to someone else!
UPDATE Oct. 30, 2019
Users with a reputation below 0 are automatically added to the blacklist and are excluded forever!
As soon as an author writes an article, as many comments are rewarded as many CCs he has on his account.(Per comment 1 CC)
Users who edit their comments will no longer be rewarded twice!
New interface - 99.99% success rate for bot communication with the Steem Blockchain
Bot made faster and tidied up!
We have removed the "annoying" comments!
At this moment I can not say I received more or better comments. The little circle I am in already takes the time to comment, ask questions and does respond.
It is too early to say if it brought me new followers (not so important to me I read, comment and upvote what I like) or more upvotes. Time will tell.
I hope you all are willing to comment and use the Commentcoin. The only way to grow, to be seen as a newbie is to engage to others!
You can find out about your amount of Commentcoins via steem-engine.com or try this link https://steem-engine.com/?p=balances&a=accountname (accountname = your name!)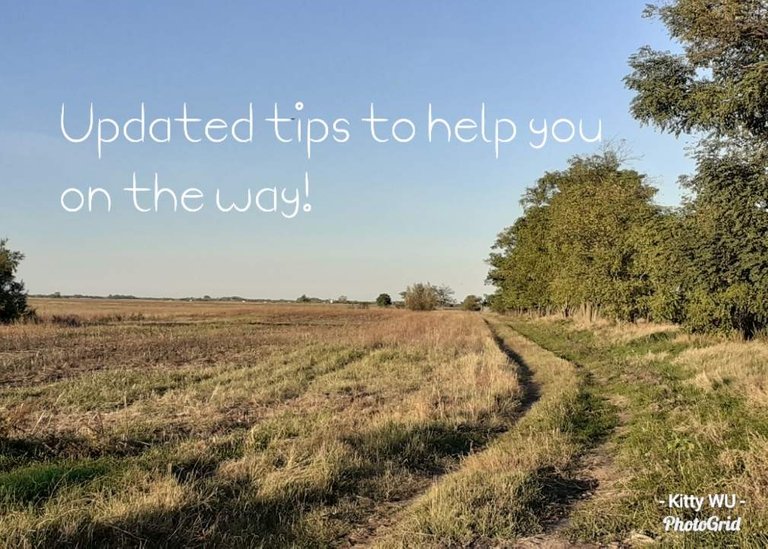 Ready for a new addiction?
Use Partiko and collect Partiko points.
Posting, commenting = points = steem!
Try it. There is nothing to lose
Steem is about earning. You need to earn to power up/stake. Without Steem Power (SP) you are not able to post, comment and upvote. Make yourself visible. Use your SP in the most efficient way.
Tips I wrote to help you.
Tip: Introduce yourself!
Use the tag #introduceyourself if you did not do it yet.
(You might meet nice people or get interesting tips.)
https://steem-bounty.com/services/forever/@wakeupkitty.pal/who-am-i-and-why-this-account-gc4hlwvv
Tip 1: How to grow? Use dpoll.xyz!
(Go for the giveaways. Free SBI, upvotes, pal, monster cards).
https://steem-bounty.com/services/forever/@wakeupkitty.pal/tip-how-to-grow-use-dpoll-xyz
Tip 2: Join the engagement league.
Be visible, upvote your neighbours like they do with you).
https://steem-bounty.com/services/forever/@wakeupkitty.pal/tip-2-join-the-engagement-league
Tip 3: Join #ccc contests if you like to earn!
(Use the tag #ccc for every post with 200+ words)
https://steem-bounty.com/services/forever/@wakeupkitty.pal/tip-3-join-ccc-contests-if-you-like-to-earn
Tip 4: Share your photos (dapp Appics)
https://steem-bounty.com/services/forever/@wakeupkitty.pal/tip-5-share-your-photos
Tip 5: Steem-bounty.com
(Be a bounty hunter, get upvotes and earn forever on your posts!)
https://steem-bounty.com/services/forever/@wakeupkitty.pal/tip-5-steem-bounty-com
Tip 6: Improve your writing skills.
(Read, use Grammarly, practice free writing)
https://steem-bounty.com/services/forever/@wakeupkitty.pal/tip-6-improve-your-writing-skills
Tip 7: Steembasicincome (SBI)
(Help other and earn yourself too)
https://steem-bounty.com/services/forever/@wakeupkitty.pal/tip-7-steembasicincome-sbi
Tip 8: Join Actifit.
https://steem-bounty.com/services/forever/@wakeupkitty.pal/actifit-wakeupkitty-pal-20190804t202954803z
Tip 9: How to get your upvotes? Bot or not?
Do NOT use bidbots!
https://steem-bounty.com/services/forever/@wakeupkitty.pal/tip-9-how-to-get-upvotes-bot-or-not
Tip 10: Use the right tags!
https://steem-bounty.com/services/forever/@wakeupkitty.pal/tip-10-use-the-right-tags-tppza9rc
Tip 11: Giveaway and Thank you.
https://steem-bounty.com/services/forever/@wakeupkitty.pal/actifit-wakeupkitty-pal-20190814t194435899z
Tip 12: Have you voted yet?
https://steem-bounty.com/services/forever/@wakeupkitty.pal/tip-12-have-you-voted-yet
Tip 13:
To vote or not to vote, that is the question. https://steem-bounty.com/services/forever/@wakeupkitty.pal/actifit-wakeupkitty-pal-20190821t173452907z
Tip 14: I want my money! (Bitvavo)
https://steem-bounty.com/services/forever/@wakeupkitty.pal/tip-14-i-want-my-money-bitvavo
Tip 15: What option do you have after HF21?
https://steem-bounty.com/services/forever/@wakeupkitty.pal/tip-15-what-option-do-you-have-after-hf21
Tip 16: Automatically post, upvote and claim rewards.
https://steem-bounty.com/services/forever/@wakeupkitty.pal/tip-16-automatically-post-upvote-and-earn
Tip 17: New Steem - Steemvoter
https://steem-bounty.com/services/forever/@wakeupkitty.pal/tip-17-new-steem-steemvoter
Tip 18: Good content again
https://steem-bounty.com/services/forever/@wakeupkitty.pal/tip-18-good-content-again
Tip 19: Limited and if you have to wait.
https://steem-bounty.com/services/forever/@wakeupkitty.pal/tip-19-limited-and-if-you-have-to-wait
Tip 20: Help a plankton understand Steemit.
https://steem-bounty.com/services/forever/@wakeupkitty/actifit-wakeupkitty-20191009t183523884z
Tip 21: Contests and Photo contests.
https://steem-bounty.com/services/forever/@wakeupkitty.pal/actifit-wakeupkitty-pal-20191010t200840535z
Tip 22: A free upvote or promote for an upvote.
https://steem-bounty.com/services/forever/@wakeupkitty.pal/actifit-wakeupkitty-pal-20191013t190000435z
Tip 23: Monday Contests & Challenges to join.
https://steem-bounty.com/services/forever/@wakeupkitty.pal/actifit-wakeupkitty-pal-20191015t173810635z
Tip 24: Tuesday Contests & Giveaways
https://steem-bounty.com/services/forever/@wakeupkitty.pal/actifit-wakeupkitty-pal-20191016t194927912z
Tip 25: Wednesday Easy Contests & more
https://steem-bounty.com/services/forever/@wakeupkitty.pal/actifit-wakeupkitty-pal-20191017t171349064z
Tip 26: Thursday Contests & Giveaways.
https://steem-bounty.com/services/forever/@wakeupkitty.pal/actifit-wakeupkitty-pal-20191019t093425993z
Tip 27: Friday Good for an Upvote & more!
https://steem-bounty.com/services/forever/@wakeupkitty.pal/actifit-wakeupkitty-pal-20191020t141004465z
Tip 28: Saturday Challenges & Giveaways
https://steem-bounty.com/services/forever/@wakeupkitty.pal/actifit-wakeupkitty-pal-20191022t225155389z
Tip.29: CAT - CATnip - Kitten
https://steem-bounty.com/services/forever/@wakeupkitty.pal/actifit-wakeupkitty-pal-20191023t173702073z



5050

Daily Activity, House Chores, Walking
---
---