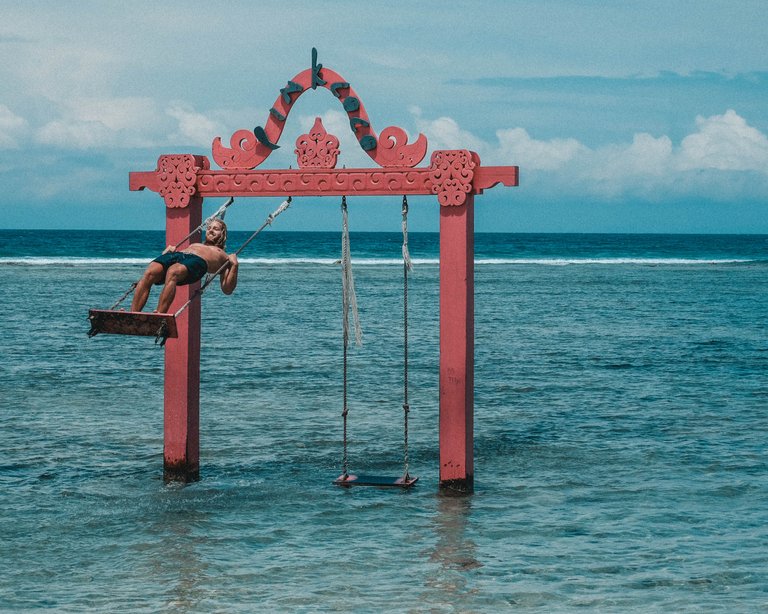 Somebody had this brilliant idea to place a swing right in the water close to the beach. I dont know which swing was the first but you'll find a couple of them on Gili Trawangan. Most people just stand there and shoot a picture for the gram. Depending on the tide you can really swing. I had so much fun on this thing, trying to get higher while the water splashes up. Have you ever been on a water swing like this one?
I'll be honest, i already saw a couple of water swing pictures swinging through instagram before i saw this Gili water swing on the Gili Trawangan Island. Nevertheless it is something fascinating, a swing placed in the middle of the ocean. This one was placed right in front of the hotel we were staying. Someone had the idea of building such a water swing and now there are a handful of swings on the island or in the sea, however you want to call it. During the daytime the swing is often occupied by people shooting pictures and making selfies. The first time i had the chance to get on it, i tried to swing. first attempt failed. One of the two swings was hanging a bit lower than the other one. with the lower one i had no chance to swing because it was too hard to get enough velocity to swing out of the water. It depends on the tide, when it's high, it gets more difficult, when low, easier. The second try on the other swing was successful. i gained height once the swing came out of the water. Trust me, that was fun!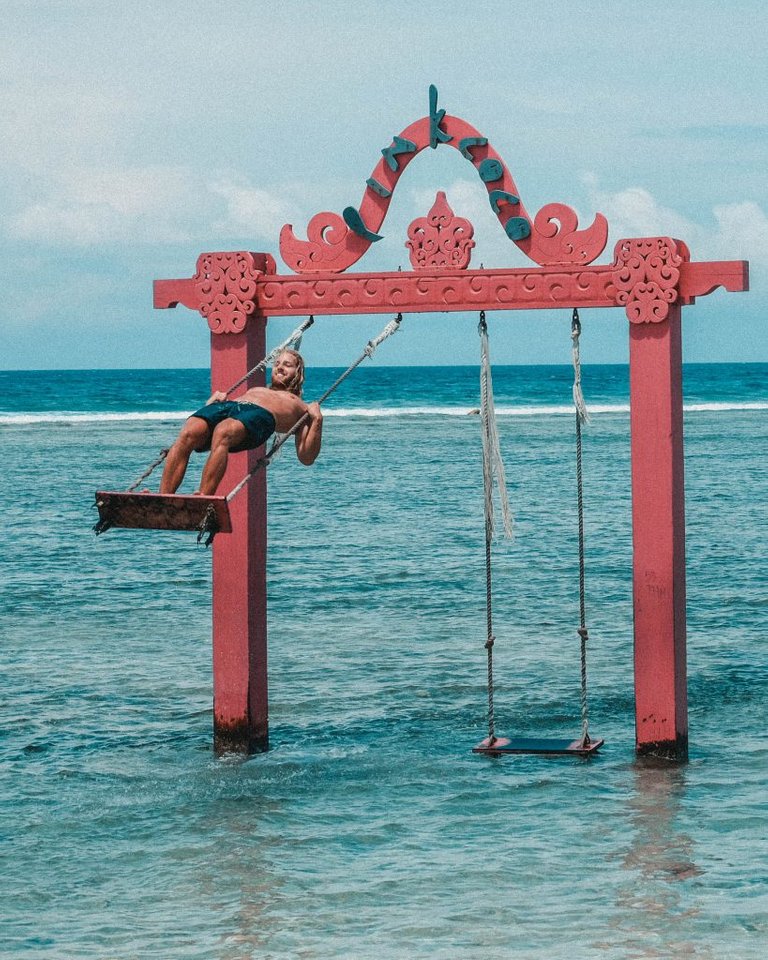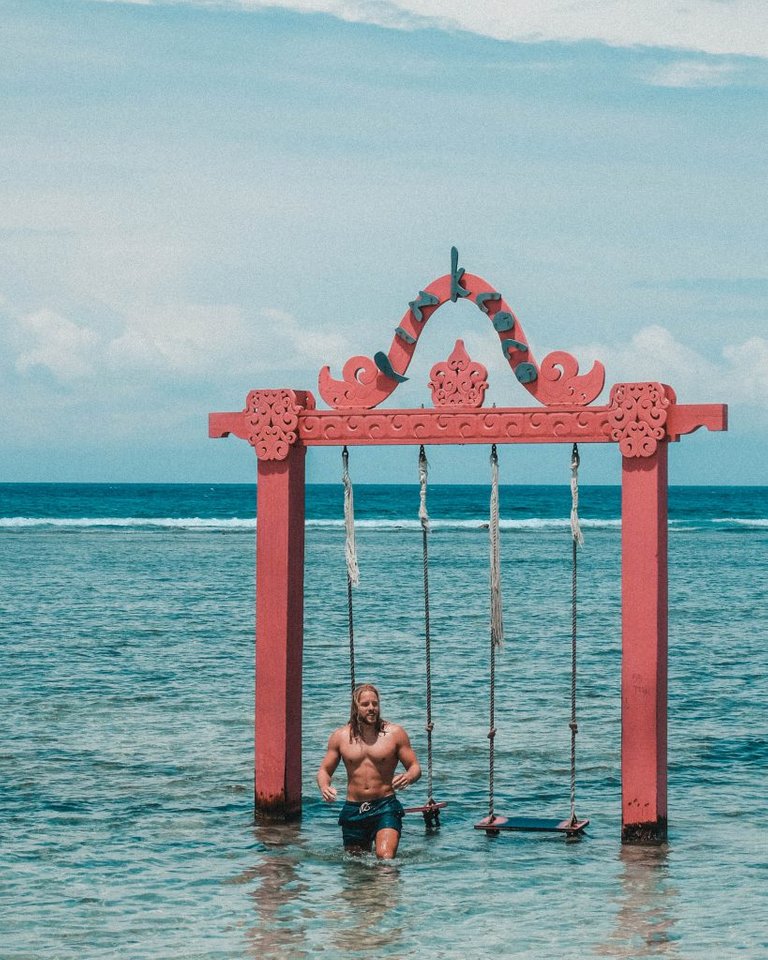 ---
Posted from the Perfspots.com website with SteemPress : http://perfspots.com/the-gili-water-swing/
---
Connect
website: http://perfspots.com
steemit: https://steemit.com/@ivansnz
youtube: https://goo.gl/5GCWhB
instagram: https://www.instagram.com/perfspots/
twitter: https://twitter.com/perfspots
facebook: https://www.facebook.com/perfspots/
more links: http://perfspots.com/links
Recommendations
Where i book hotelrooms: https://goo.gl/9UxEDR
Where i book the cheapest flights: https://goo.gl/HRhxoy
Credit card with best commissions for travels: http://bit.ly/travelcreditcard
Editing software: http://bit.ly/editing_software
Steem Dapps
Find awesome products - https://goo.gl/Qtk8Av
Fund your project here - https://fundition.io/
Collect your cards - https://goo.gl/AyQ99F
Move! and earn - https://goo.gl/QTgFou
Check them out!
Support donation
BTC: 1Jjc1HFppV2SBYjV8BgeWPpykRDtWKR8oG
BCH: qqj3uxrup5tvcg5k2zrxjq20er27fwsneyc68srm63
ETH: 0xf97cA8e658d7a6344addCB398477e1D2301A8Cf1
XLM: GASYB7MFOO63JCNYDPEWHJHGNTNSGCO4FEAFSSS7JZAY6EDBJCEYYDER