There is always two different aspect of humans. One what they pretend to be and Second, what they actual are. It is very hard to find anyone who always show One face to all.
During the day I was shocked to find humans were quite afraid of Rain, while at the same time, they keep waiting/praying for Rain to give some respite from heat.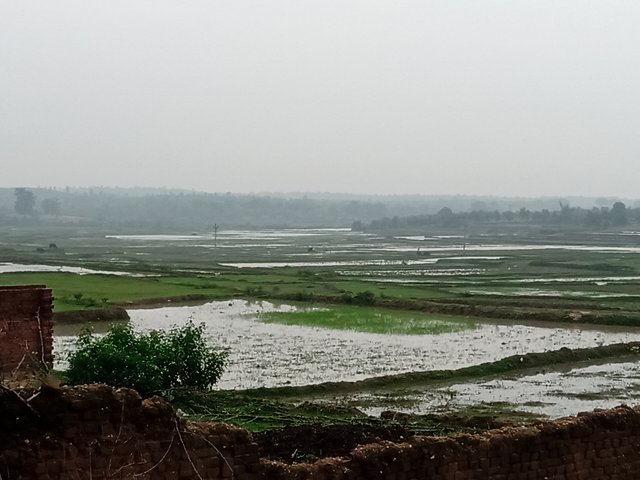 Today begin with a good morning walk and suddenly ,weather took a wild turn after 8AM and it started raining heavenly. It was the Rain that everyone of us are waiting for 2 reason. Firstly, obviously to get respite from heat, and Secondly to get some sowing done in farms. It was drought last year and almost half season gone and we didn't had Rain in our areas. Everyone were quite bothered .
Today, when it rained throughout the day, I hardly find anyone outside to enjoy the rain drops. I always enjoy Rain, and live to get drenched whenever it rained heavenly. Today was the day, and I completelly enjoyed it. But others who were more concerned simply remain inside. I was amazed to find them not coming out and enjoy the drops from sky.
Anyway, I did what I loved and simply enjoyed good an hour in Rain. The rain was so heavy that all our area turned into a small waterworld.
#awesomeweather #awesomefun #awesomelife ..... #fuckingdualface
Later, I enjoyed some ginger tea and hot snacks to make it a perfect day. In the process, I missed to login into @actifit and what I covered in my morning walk remain till last. Anyhow 6k alone in morning is enough to take on good Actifiters.
Good to know, what you do during Rains??
Keep Steeming....Steem On!!
Thanks & Namaste

6005