Please Allow Time for Photos to Load
Last week during the hard-fork mayhem I was lucky enough to be on vacation in the north. A couple of times a year we travel up to Temagami, Ontario for fishing, rest and relaxation. The Lake Temagami area has over 2000 km of Canoe routes and a population density of about 1 person per square mile (0.4 ppl/km**2) making it an ideal place to get away from it all.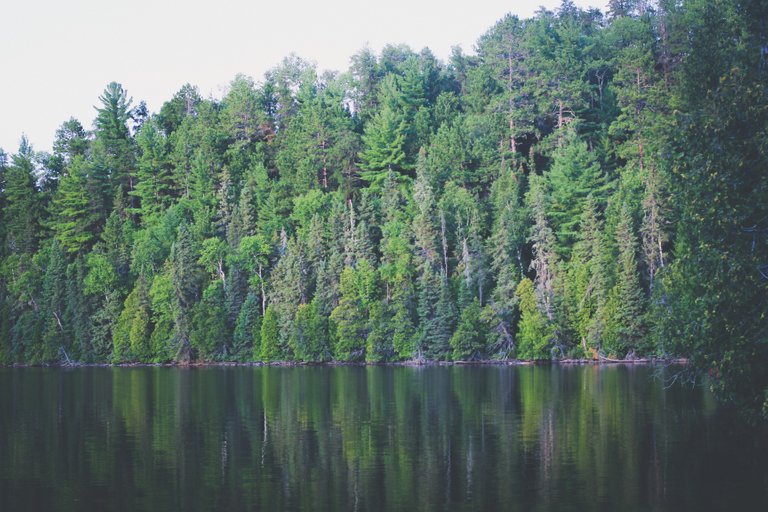 I've decided to show the quality edited photos taken on a Canon EOS 60D with a portrait lens first. Normally the phone photos go up before the good ones but I wanted to do this the other way around; needless to say, we did not use this camera while fishing. When the bite is on, your hands get filthy and no one has time to pose for photos. Believe it or not, my freezer is now full and I'll show proof of fish in a later post.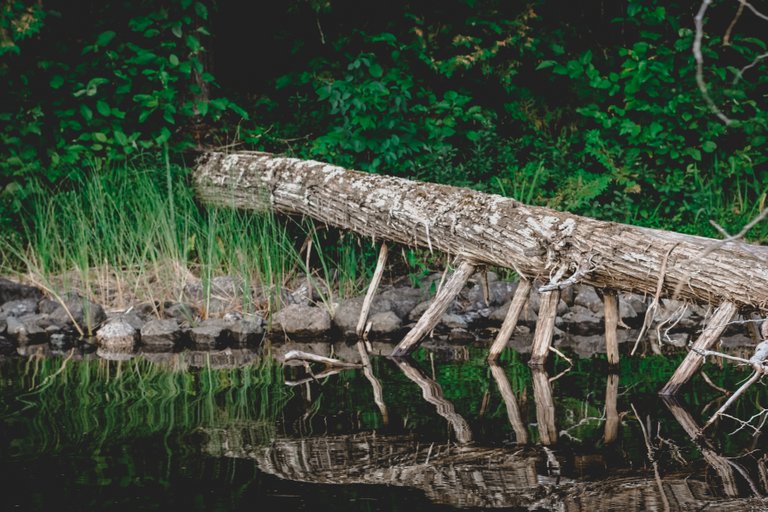 Ontario probably has more lakes than the rest of the world combined, you can't walk 1 km in the woods without hitting another lake. These photos were all taken on Lake Temagami which is a protected lake and has not had any industry asides from tourism on it for nearly 50 years making it extremely clean. The lake is huge, 50 km long, but it isn't very wide, with hundreds of arms, thousands of islands and about 5000 km of shoreline.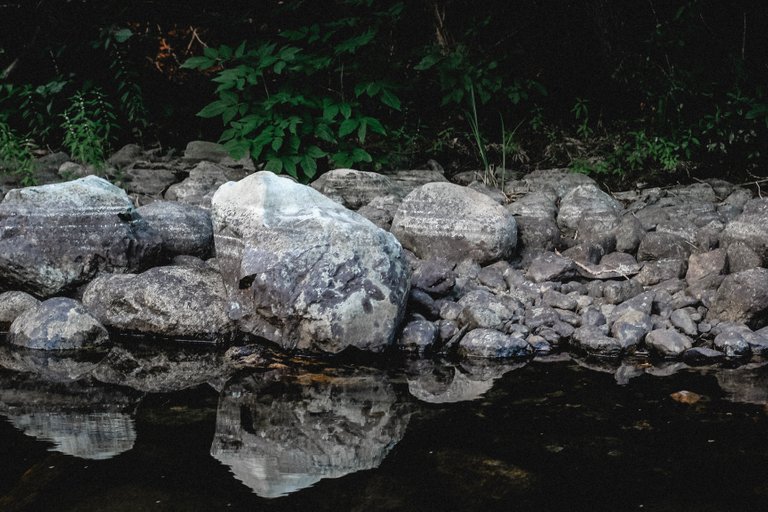 We also found some time to go hiking, there are trails through the forest which connect the lake to other lakes. You can carry a canoe across land and go on circuits from lake to lake, lasting for weeks on end. We didn't do any canoeing this time but did enjoy a 6 km hike across rugged terrain.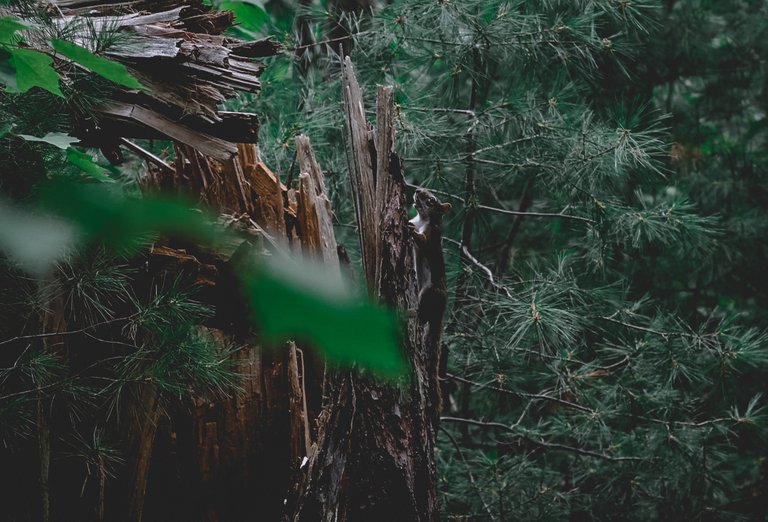 If you look carefully, you can see the red squirrel, they're very cute with a white belly. There are also lynx, bears, moose, deer, wolves, otters, martins, cougars and other creatures living in the forests. Temagami is most famous for it's towering old-growth white pine trees, some reaching 50 meters in height with diameters of up to 1.5 meters.
If you are ever lucky enough to visit this place I highly recommend it, even if you aren't into fishing it's some of the most serene nature in Canada. Many of the more popular and accessible places are crowded, up here there is virtually no one and you can be on a lake all by yourself.
Thanks for reading