This week we managed to get a couple of games of golf in. Yesterday was a very slow day on the course as we were stuck behind a tournament of beginners who didn't care about the pace of play. When this happens, you can hit multiple balls, search for balls and take photos of the wildlife. I'm not a great golfer but I managed to get a few pars and plenty of good shots.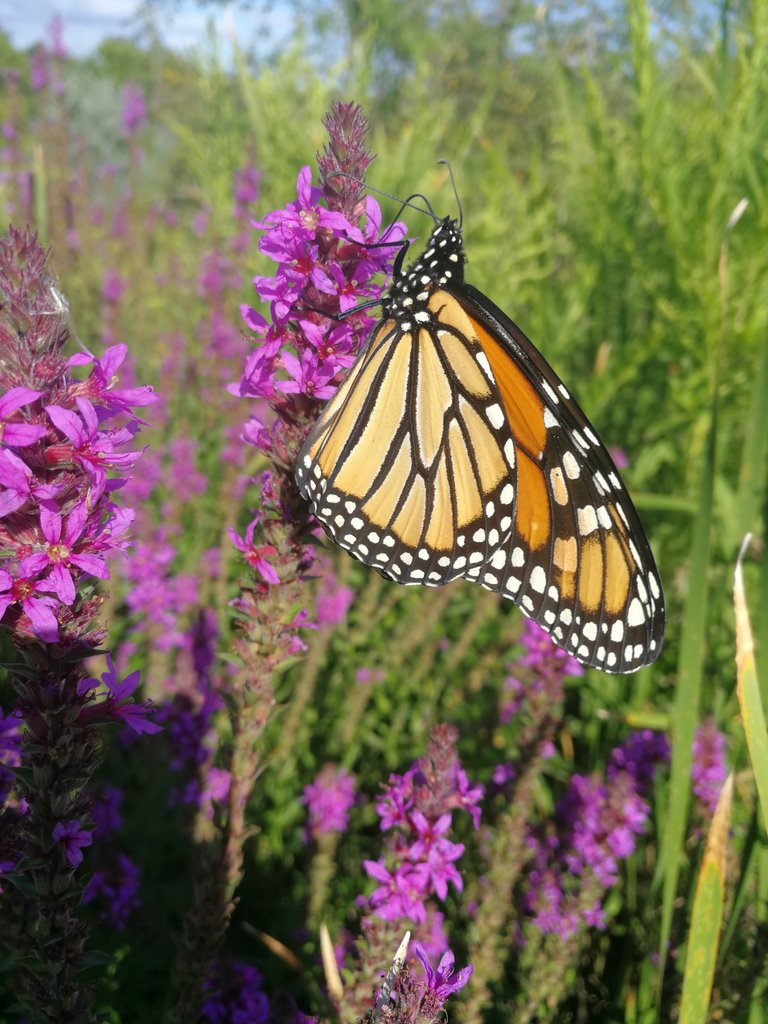 There are thousands of monarch butterflies this year. We had a big hold up on the 9th hole and I managed to get my Huawei P10 within a few inches of this insect. It was right next to the tee box.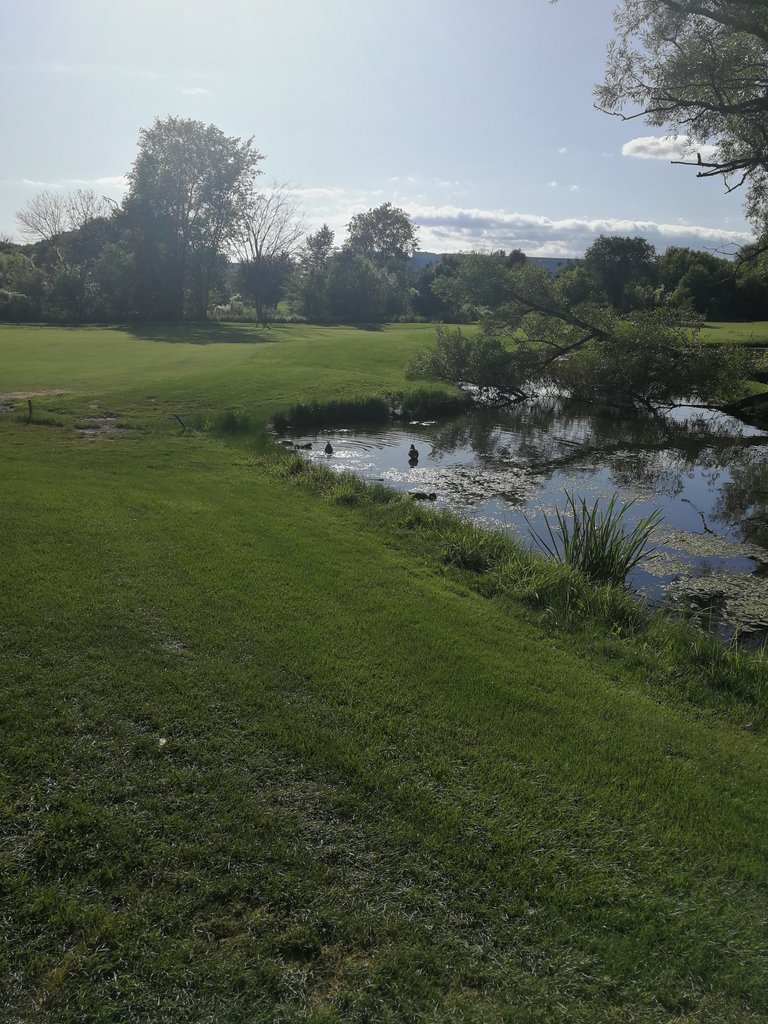 Ducks in a pond, on the 11th hole at Royal Woodbine golf-course. Luckily my ball didn't join the ducks! Managed to only go in a pond 2 times on the course, considering water was on every hole because a stream meanders through it, it was pretty good for me. It's been a very wet summer in Toronto and things are only beginning to dry up.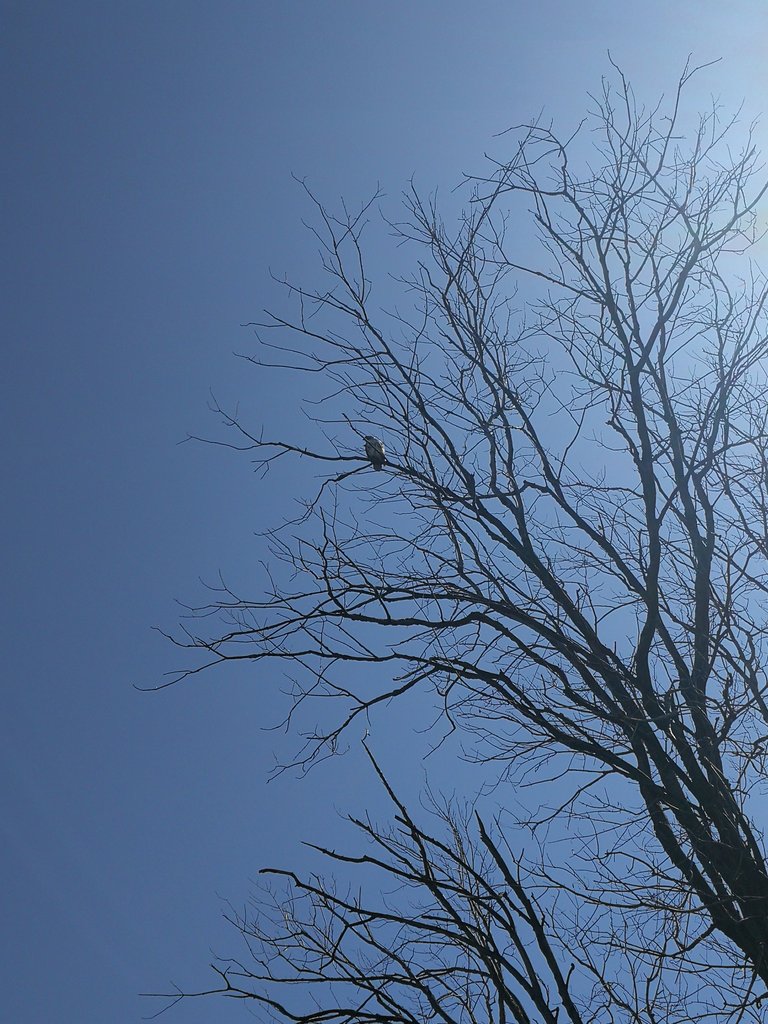 A hawk scanning the fairway for lunch. It was perched on a dead tree where it could have easily been hit by a golf ball. It would ruin my game if I had to take a shot anywhere near this beautiful bird.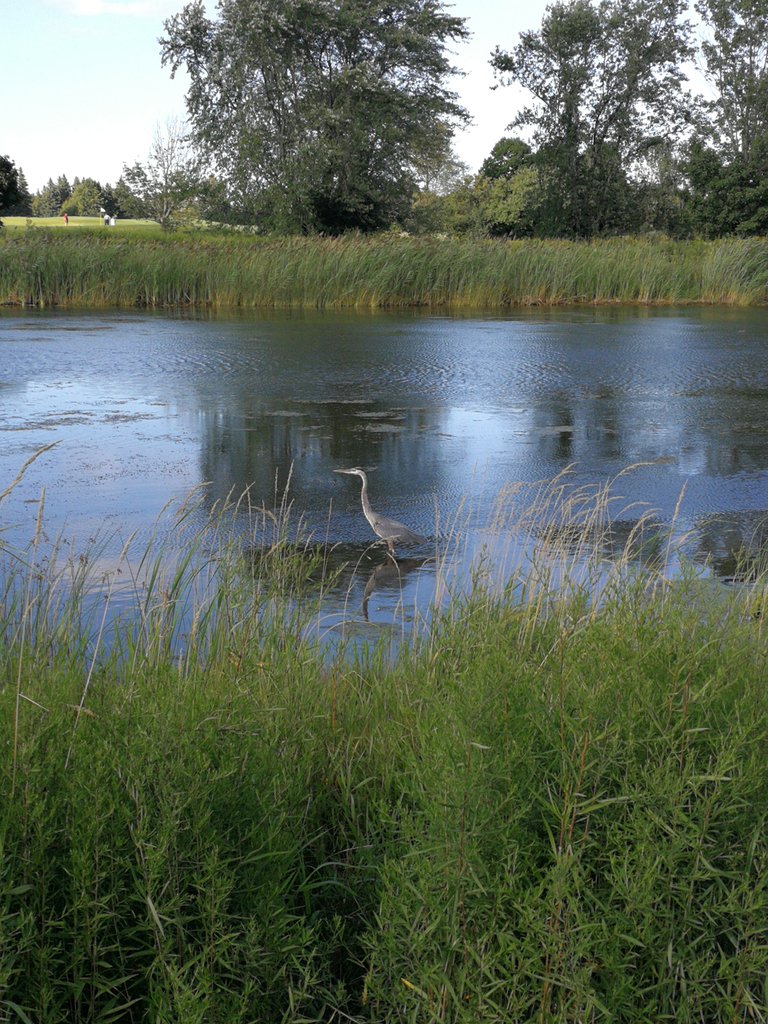 Here's another bird from another course, Station Creek. Wish I got more birdies in my game than on the camera. This bird is called a Great Blue Heron, they're big with a wingspan greater than the average person's height.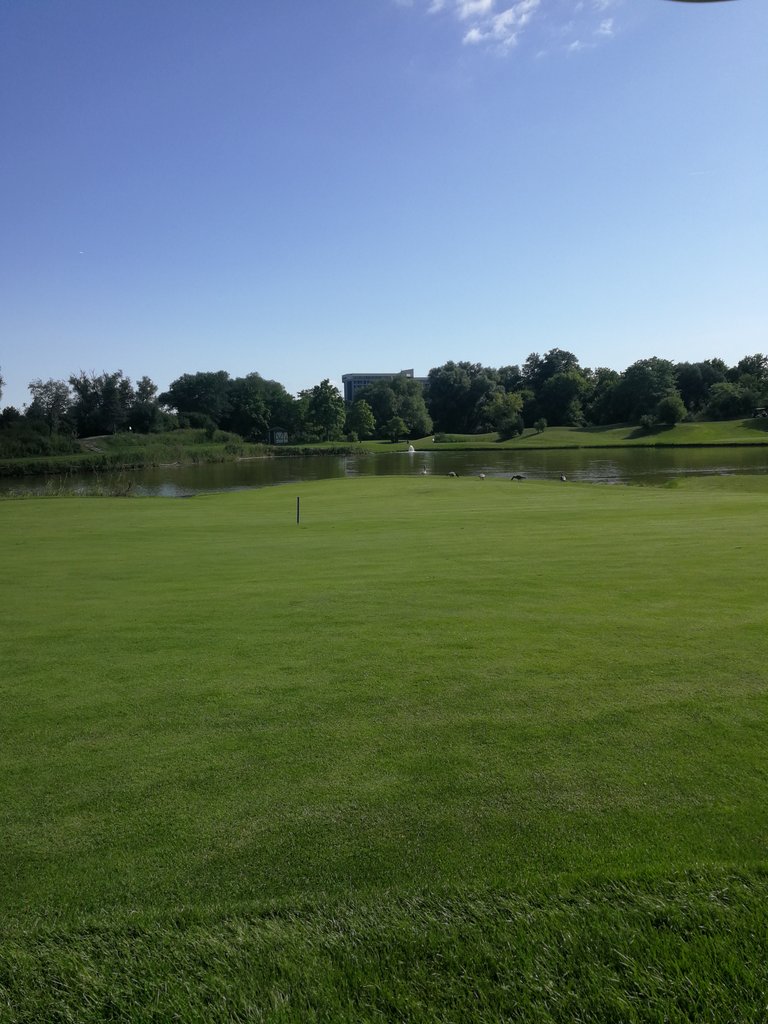 Geese are a popular sight on golf courses here, thankfully there weren't too many. Some golf courses have hundreds of Canadian geese and it's really annoying as they make a mess and can be aggressive if you have to go near them.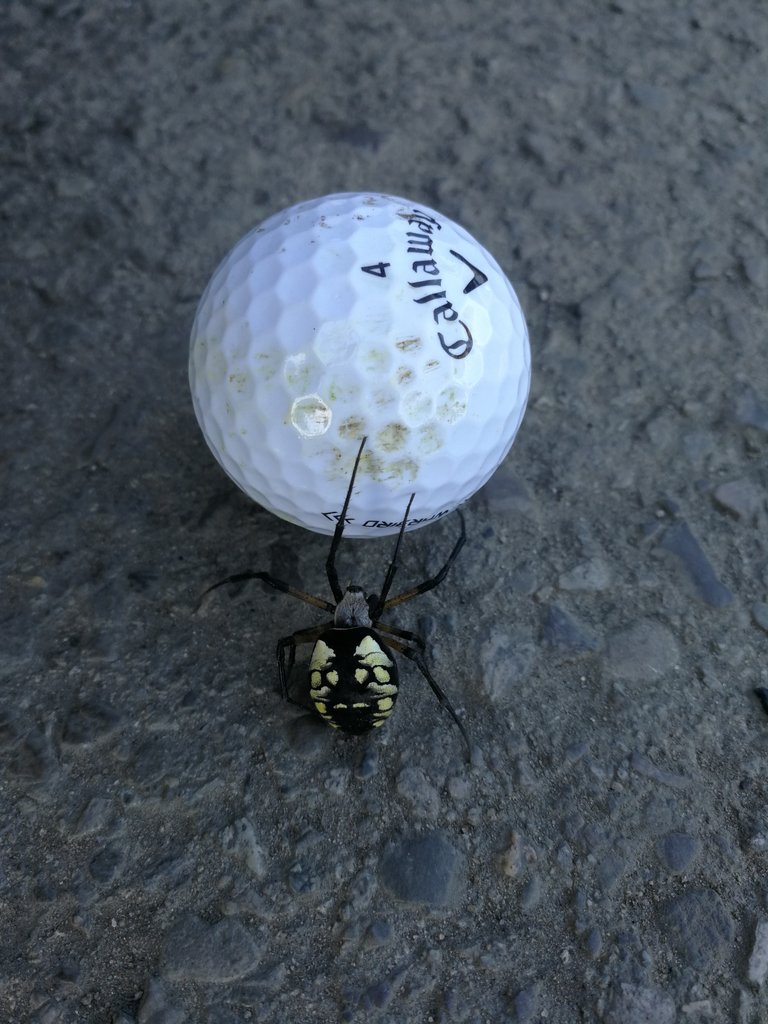 Saw a large neon green spider on the 17th hole, we were waiting to tee off again (slow game) and this fella crossed our path.
---
All in all, it was a great week golfing. Hope to get out a few more times this year, we are already into the double digits which is the only way to improve your game.