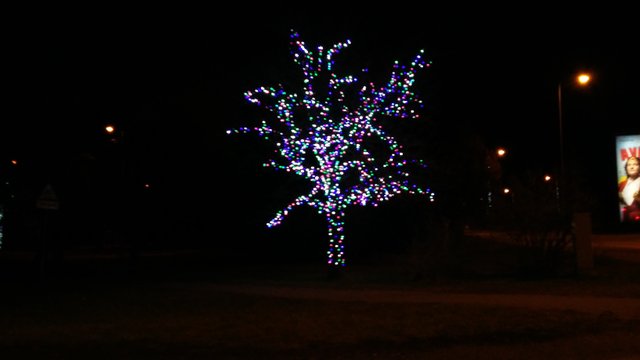 Another day full of activity behind us again, and so the Saturday rolls by.
On my late night drive home yesterday, saw this tree lit up at a totally random location. "Where's the rush", I thought to myself, as I almost drove by.
Take time for even the smallest desires and don't postpone what you want to do. And so I stopped to enjoy and examine this tree and take a photo.
A small thing, but even today I remember this fleeting moment vividly, where I sat in the dark car on a dark road by the magical tree and had no rush to get anywhere.



8742