Blackberry picking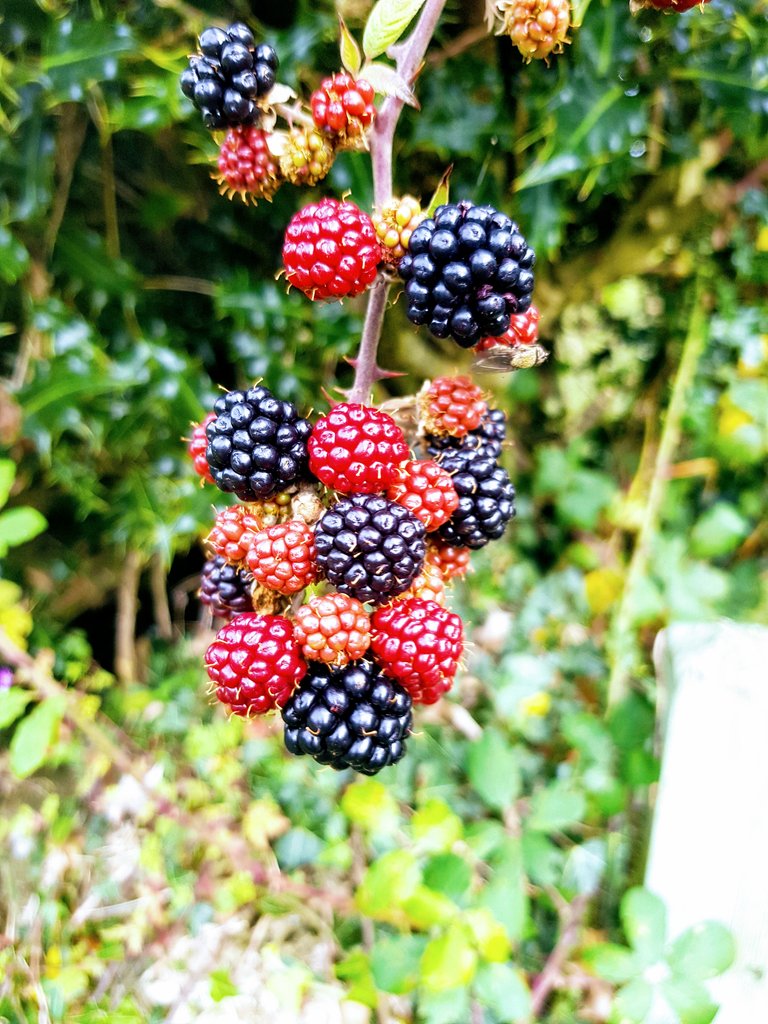 Fingers purple with sticky juices from the blackberries that we've picked.
Mouths equally caked in juices from the ones that were "intercepted" before they reached the basket - too good to miss this fresh.
It is properly the start of autumn when there are blackberries to be picked and crumble puddings and jam to be made with them - Mrs L is a superstar cook who takes care of all of that!
Autumn is most definitely here.



6684

---
---