Baby It's Cold Outside - So Stay Inside and Play Poker @ BRO.Poker & BROsinoPoker.com!

Warm Tables
At BRO.Poker & BROsinoPoker.com we keep the tables warm at all times with hot poker hands to remove the winter Chill. So stop on by and win some free STEEM, SPORTS, BASED or DWD and many more to come!
24/7 Gaming
Poker games are running 24/7 at BROsino Poker, including Freerolls that run every single hour! If you've won some chips on the site you can also play in Ring Games or Sit-n-Go's with your friends or frenemies any time you like!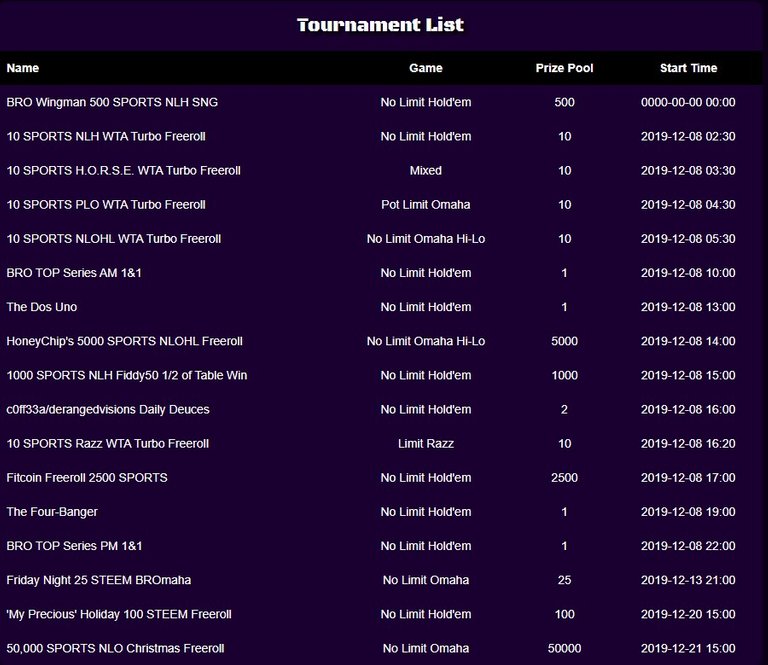 HoneyChip & Fitcoin
Today the HoneyChip 5,000 SPORTS No-Limit Omaha Hi/Lo tourney resumes at 2PM ET for the next 3 weeks, followed up by the Fitcoin 2,500 SPORTS No-Limit Holdem Freeroll which will run for the next 4 weeks on Sundays @ 5PM ET.
Be sure to show them some support and thank them for hosting and supporting your favorite poker site!
---
Not Gambling Sites
BRO Sports & Gaming Network suite of sites are not gambling sites and are always FREE to play on to win STEEM, SPORTS and other Tribe tokens and cryptocurrencies. Our websites operate like a faucet with fun multiplayer and single player games that you can play for FREE daily. Deposits are not allowed, but you can still win your favorite tokens!
---
---