BROsinoPoker.com Site Updates - Win STEEM Daily for FREE!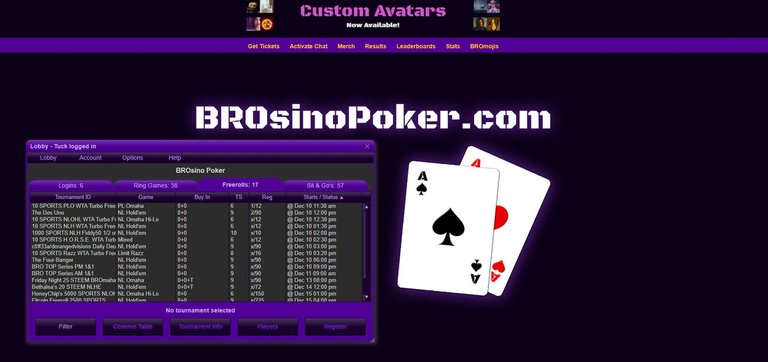 Site Updates
We're still testing things and it will likely be a few more days as we finalize the new additions and add some more features, but it's coming along nicely.
The main changes/additions are as follows ...
New layout which gives more room.
Ability to refresh without losing connection.
New dropdown menus.
Automated Tickets to your account
Automated Chat activation
Honor System
BROmoji cursors! =)
Honor System
Not long ago I asked someone on Steem about setting up a site with them and the first question they asked me was, "How will I make money?".
Thankfully they got distracted for two weeks and so I moved on. Here at BRO Sports & Gaming we're not all about the money, we're about bringing the Steem Community (and others) FullHQ gaming.
Soon we will be introducing an "Honor System" on the account upgrades we offer on our suite of websites, which include BROsinoPoker.com which hosts daily Poker Freerolls for STEEM, BRO.Poker where you can create and host your own Custom Poker League with any Token and The BROsino which is the #1 STEEM Faucet that boasts 11 Free to play casino games that pay out in STEEM!
How Will It Work
How will the Honor System work? Quite simply put, you have the option of taking everything for FREE or donating whatever you wish for each Upgrade or Convenience Ticket.
We are so confident that you will enjoy your time on our websites that we're willing to give you the Players the option! Below you can take a sneak peak at the Beta site and some of the new features that will soon be implemented.
https://www.twitch.tv/videos/519674478
See you at the tables!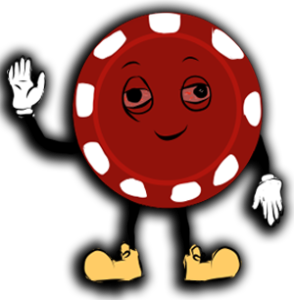 ---
---