Do biegu start, sama drogę tę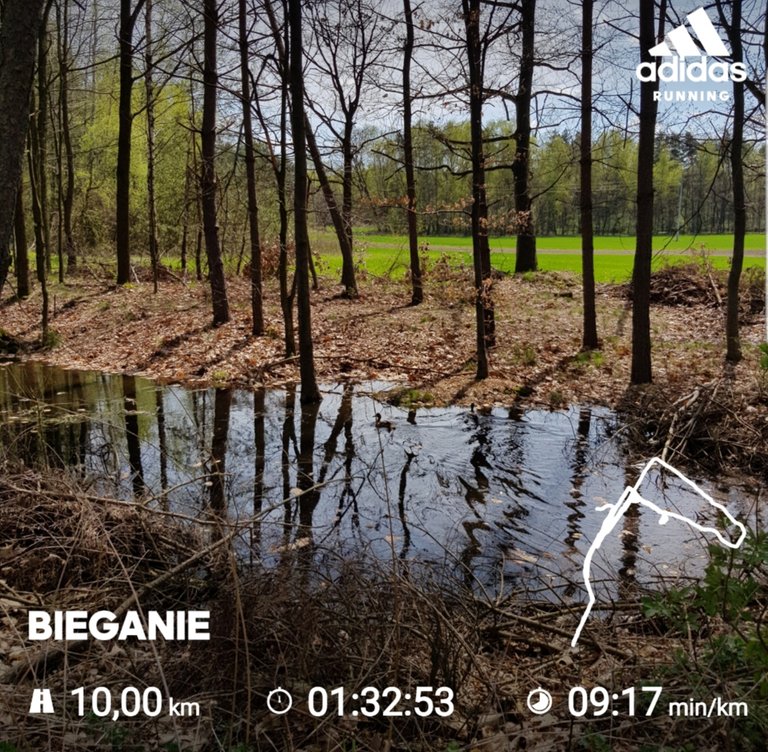 wybrałam...Moja pierwsza dycha w tempie ślimaka🐌
Do pokonania tej trasy zmotywował mnie @ptaku.
Zawsze lubiłam sport. Mój ulubiony to pływanie🐸i jazda na rowerze.
Polubiłam też Nordic walking w 2018 z czasem 47, 45, na trasie 5.65, w k-40 , zdobyłam 1 miejsce😊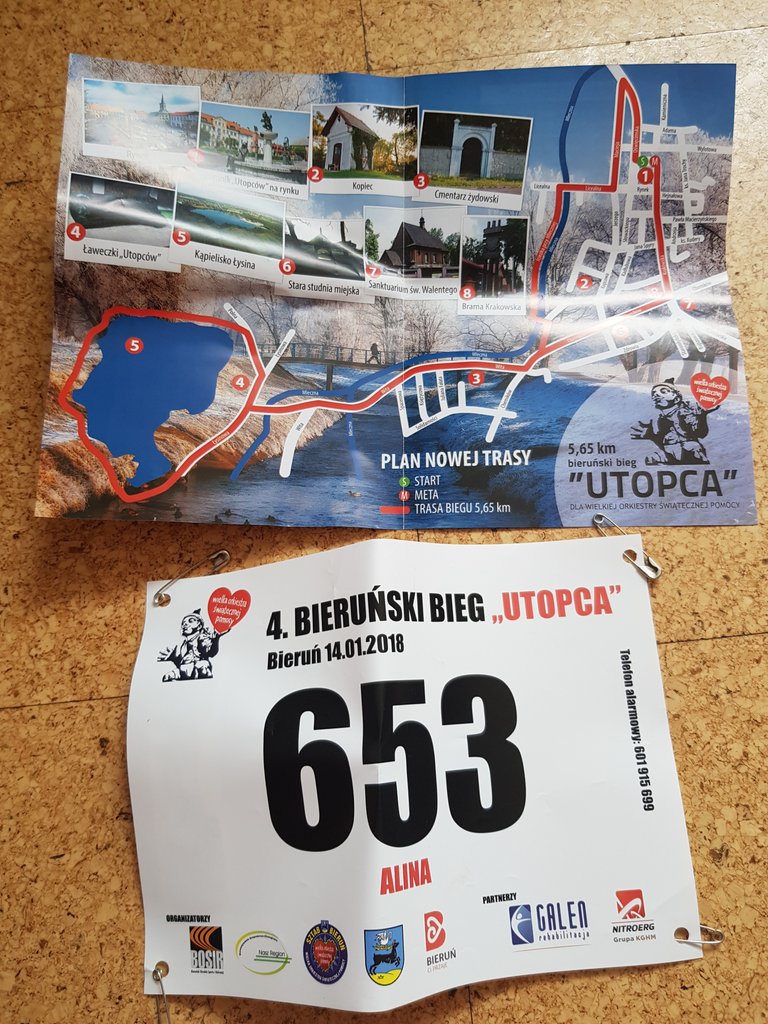 Bardzo dużo chodzimy z mężem, spacerujemy po 20 km.
Pierwszy raz kije do Nordinc Walking, widziałam u mojego sąsiada, który mieszka w Niemczech, a dom ma obok mnie. Opowiadał mi wtedy, że w Niemczech jest taki modny, nowy sport... Wyśmiałam się wtedy z niego, mówiąc ,że te kije to pewnie są z wystawki z kompletu z nart😆
Wszyscy wtedy stukali się też w głowę, gdy " polskie niemcy" ubierali stroje z pampersem i jeździli w kaskach na rowerach. 🚲
Moja wtedy 50 letnia sąsiadka, biegała... Było to dla mnie bardzo dziwne, ale myślę , że Ci ludzie pokazali mi inne życie. Na szczęście zarazili mnie sportem, a ja zaraziłam swoje dzieci.
Córka pływa jachtami, jest ratownikiem wodnym i też biega. Syn gra w piłkę nożną, jeździ na rowerze i biega.
Biegać zaczął też mój mąż w 50 urodziny.
Biegam i ja. 😉
Zaczęłam w marcu.
Trasa 1.400 , byłam czerwona jak burak, był to wyczyn jak zdobycie Czomolumgmy😂
Nie łatwo jest biegać , gdy ma się dwie piłki lekarskie, 2 kuloki i fet na żici.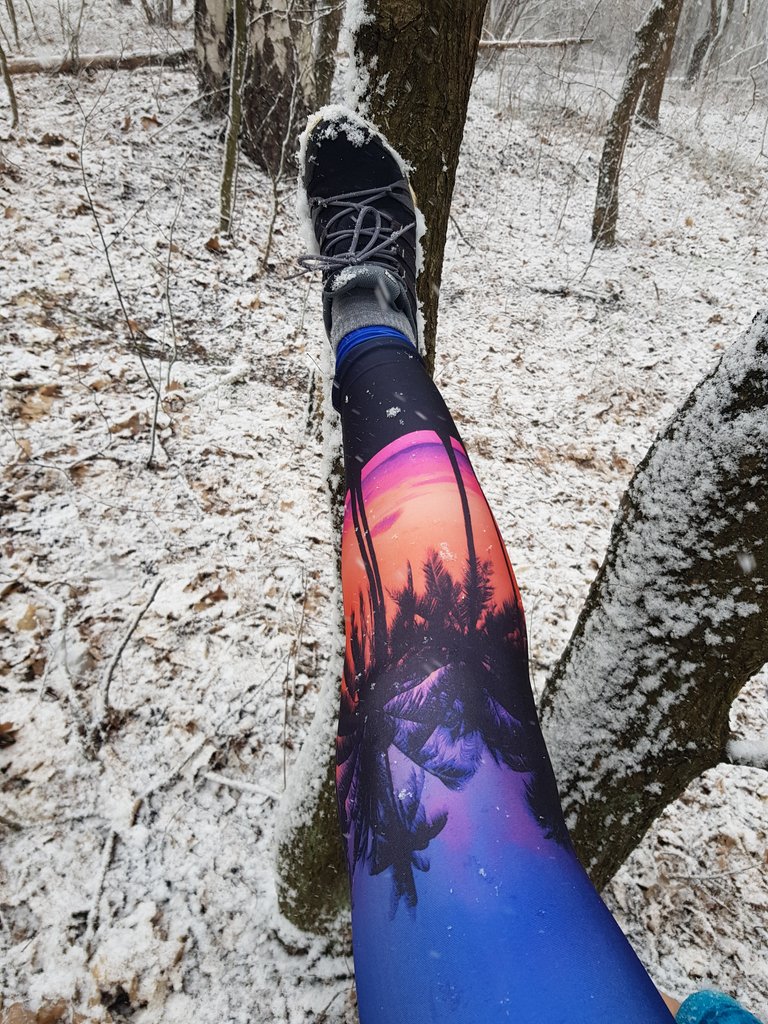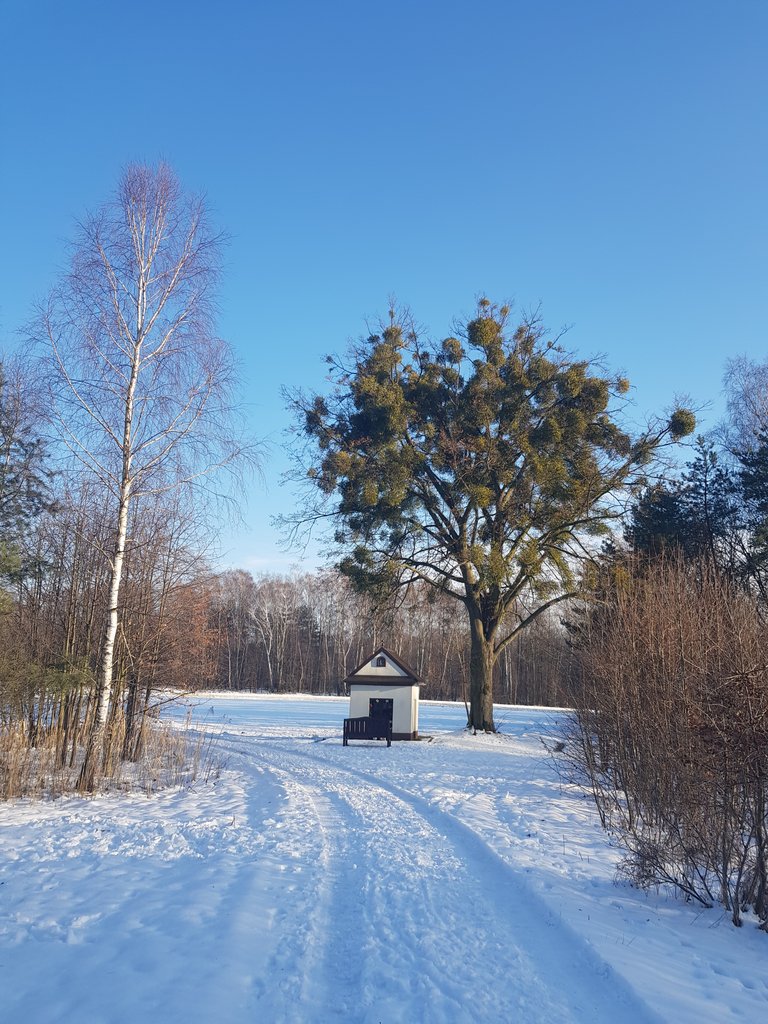 Moim celem , zawsze była kapliczka i co trenig troszkę dalej i szybciej.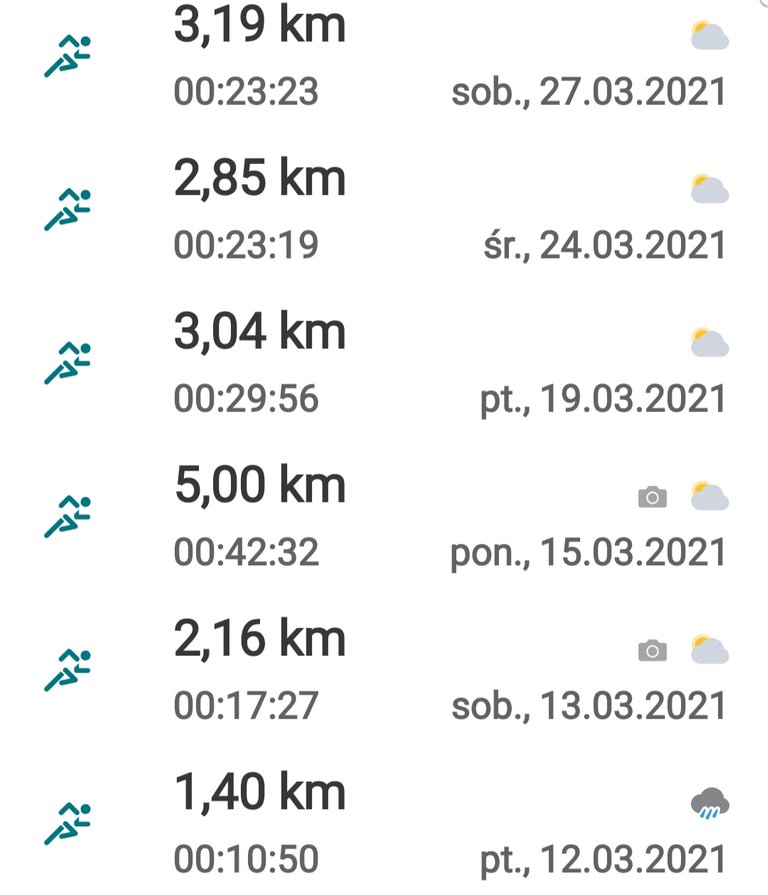 Myślałam , że 5 km to w moim wieku i tak jest już szczyt możliwości.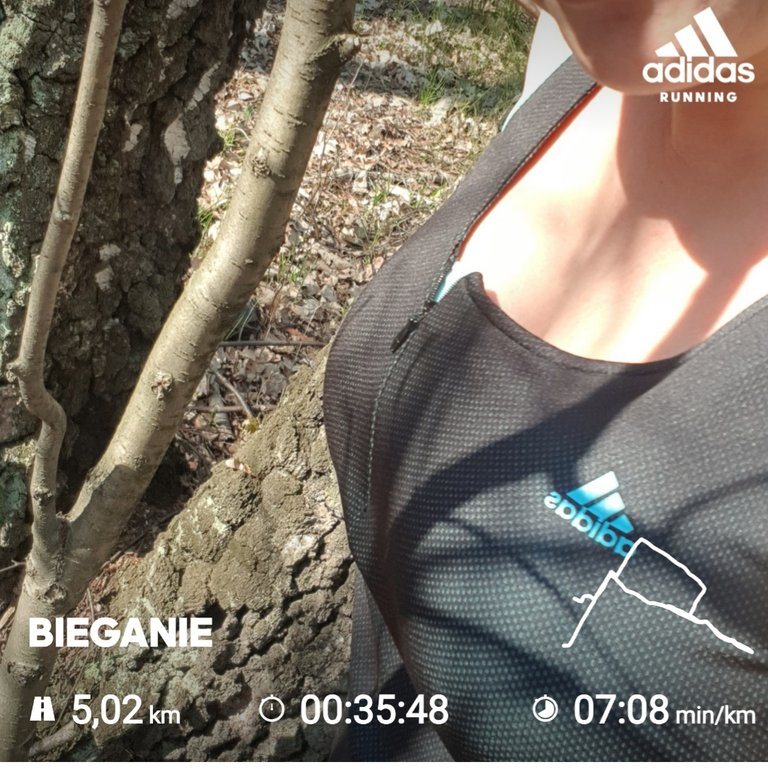 Wczoraj przeczytałam ,że Ptaku biega po górach, więc ja mogę pobiegać po lesie.
Trasa jest bardzo piękna.
Biegłam powoli🐌, by wystarczyło mi sił. Nie planuję trasy, biegnę gdzie nogi poniosą. Słoneczko pięknie świeciło , wiatr trochę mocno wiał w twarz. Pomyślałam , może pobiegnę tak by, wiał mi w plecy, a wtedy Krawczyk mi zaśpiewał- " ciągle biec pod wiatr..."
Pomyślałam, że tylko zdechła ryba płynie z prądem i pobiegłam pod wiatr.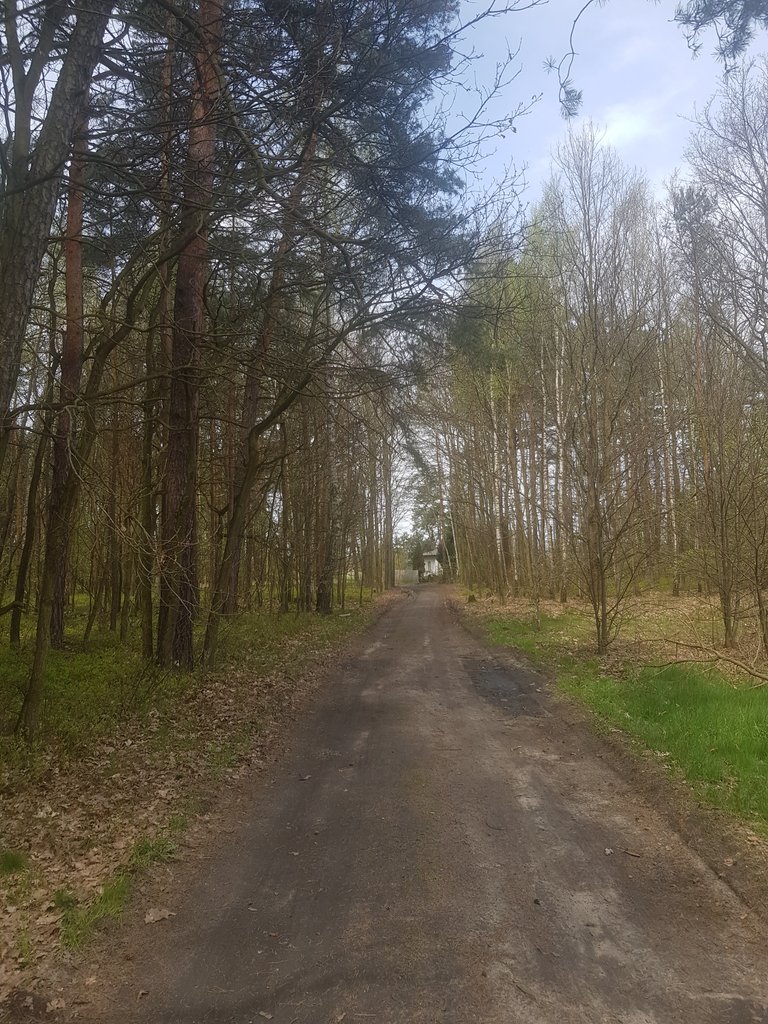 3 km i sarna na mojej drodze, popatrzała na mnie i uciekła.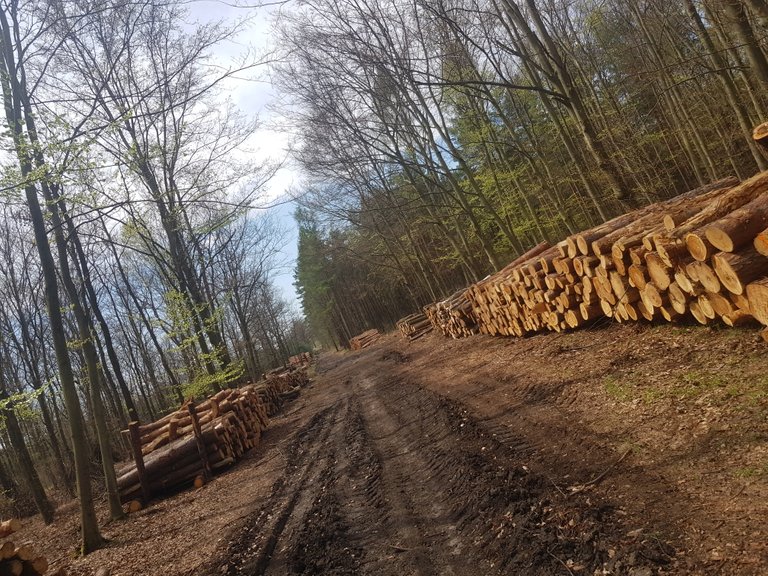 Następnie moj Gps w głowie skierował mnie na budującą się autostradę.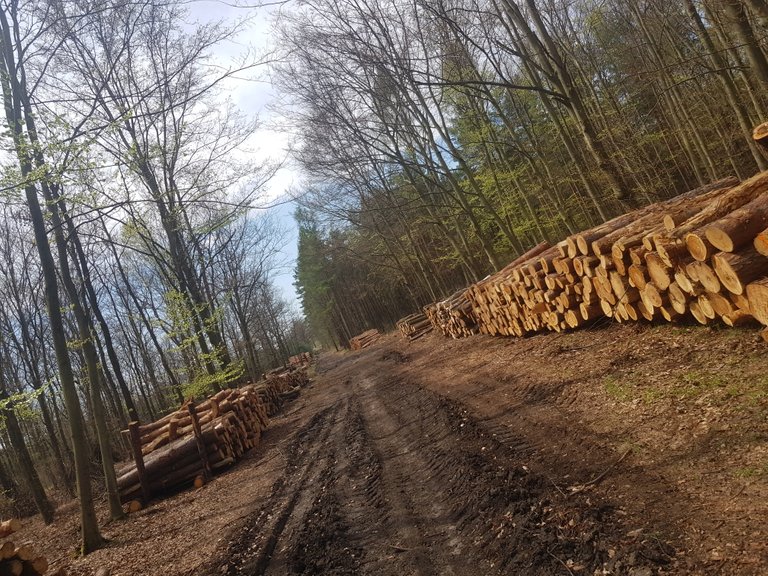 W lesie po majówce, nie ma ludzi, uwielbiam śpiew ptaków i szum drzew.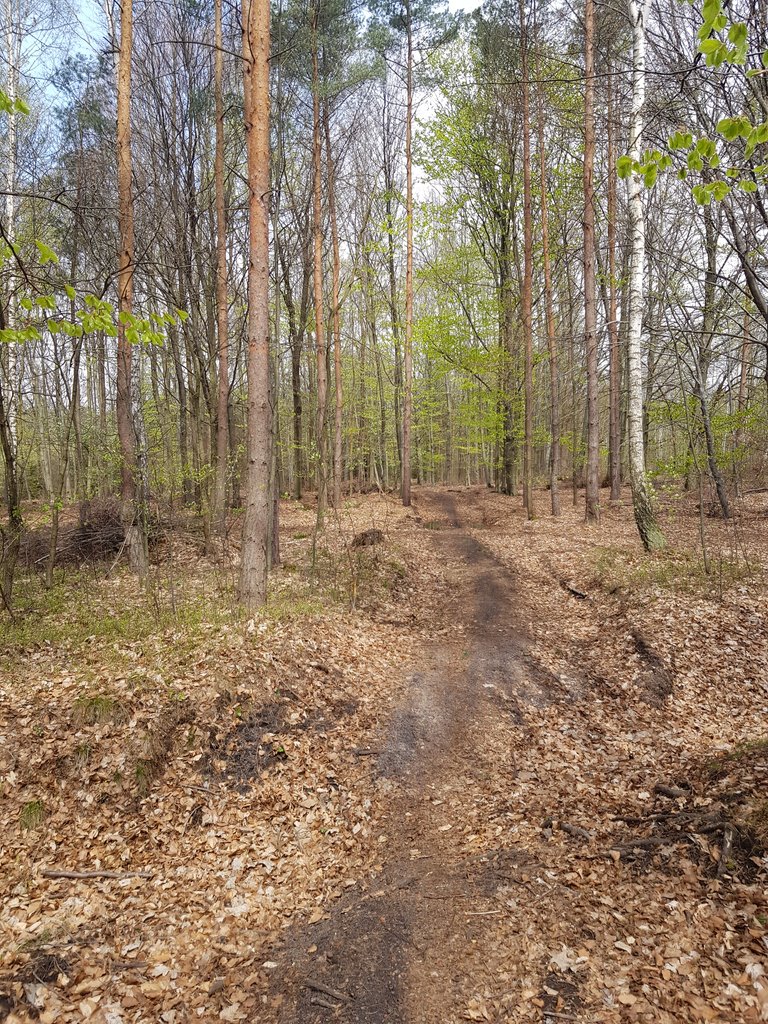 Kolejny zdziwiony kibic na mojej trasie. Kot.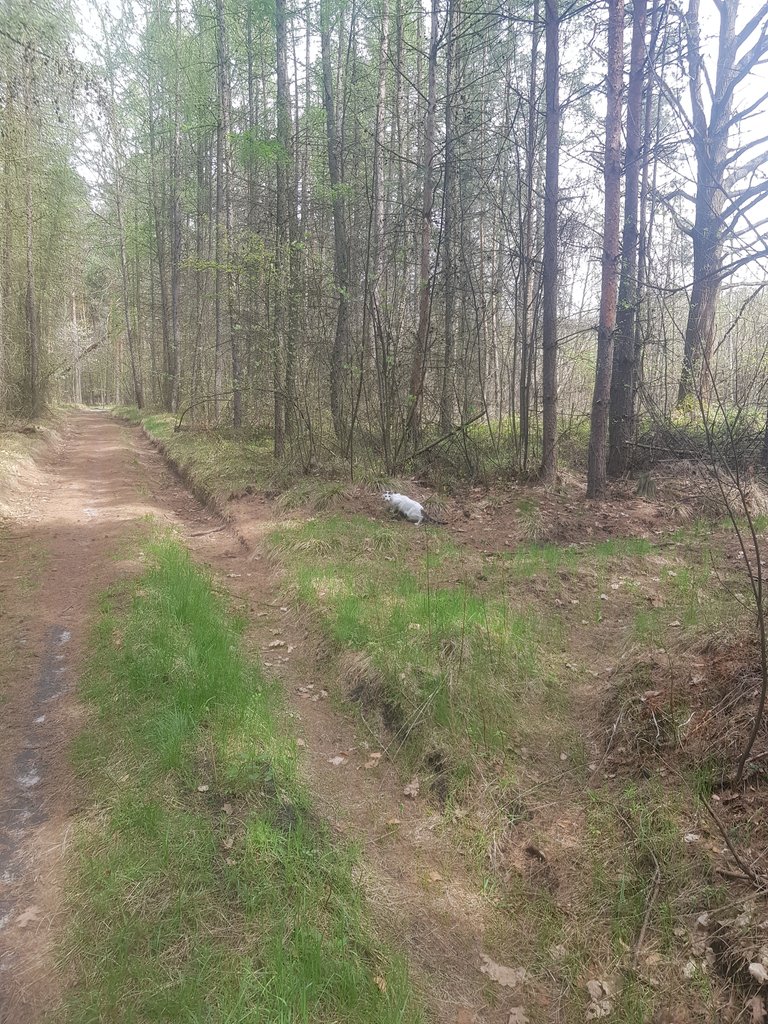 On się gapił na mnie, a ja na niego. Pewnie się zgubił.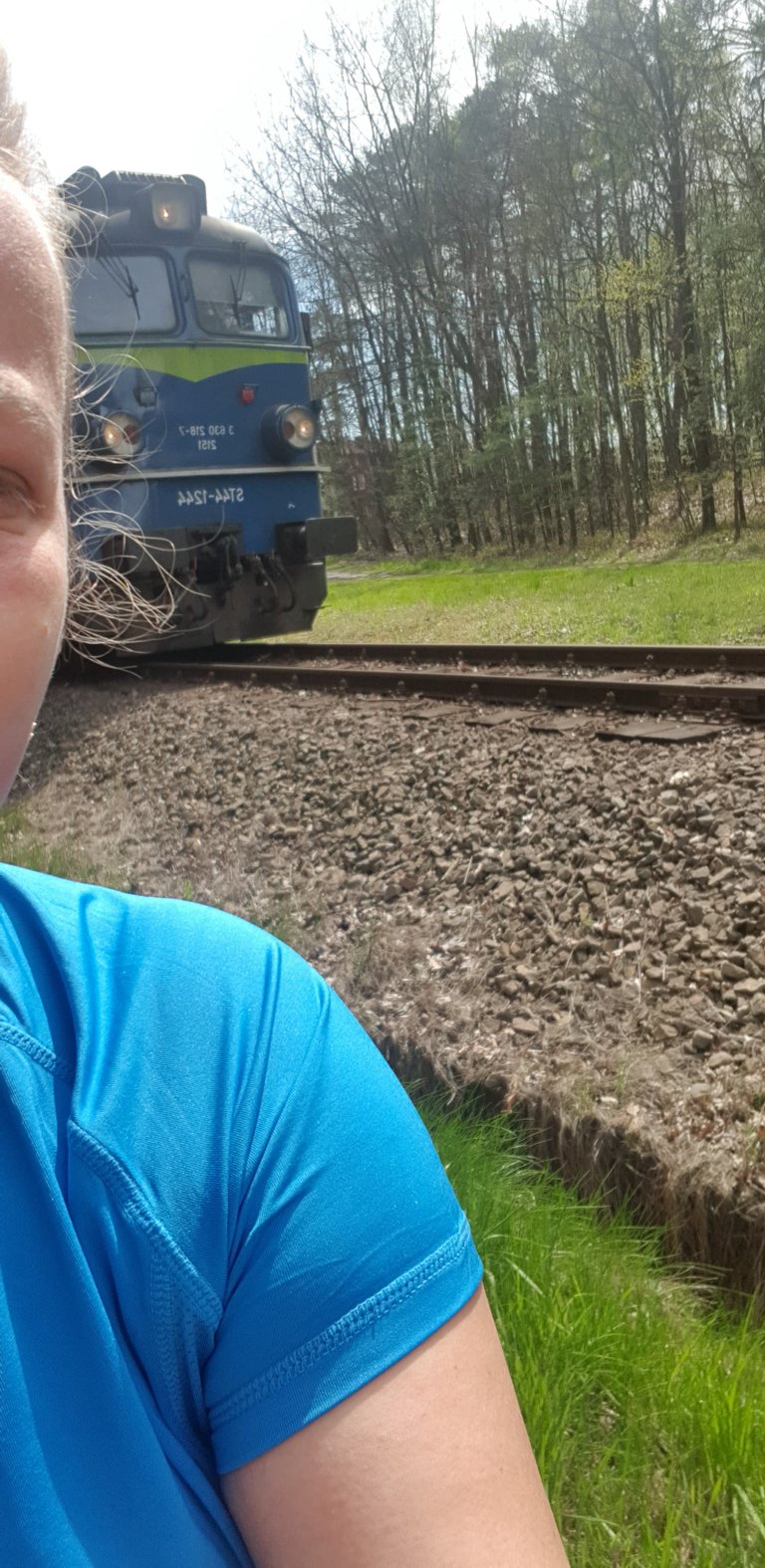 Później wyprzedziłam pociąg😂🐌, nastepne kilometry raz pod górkę raz górki.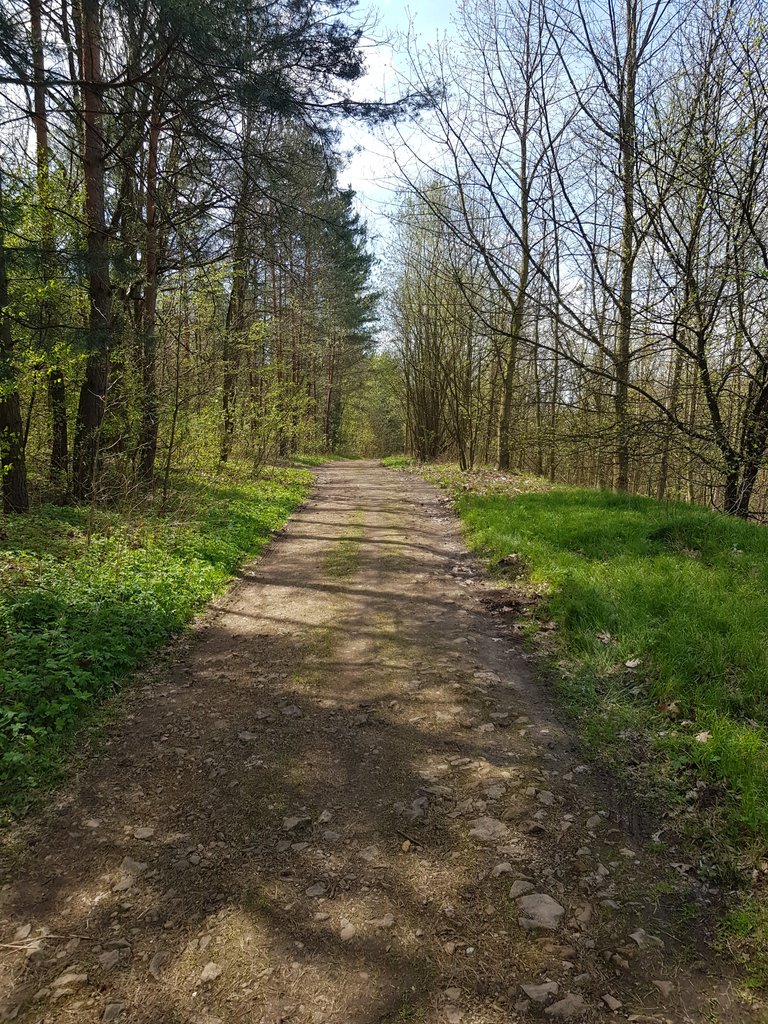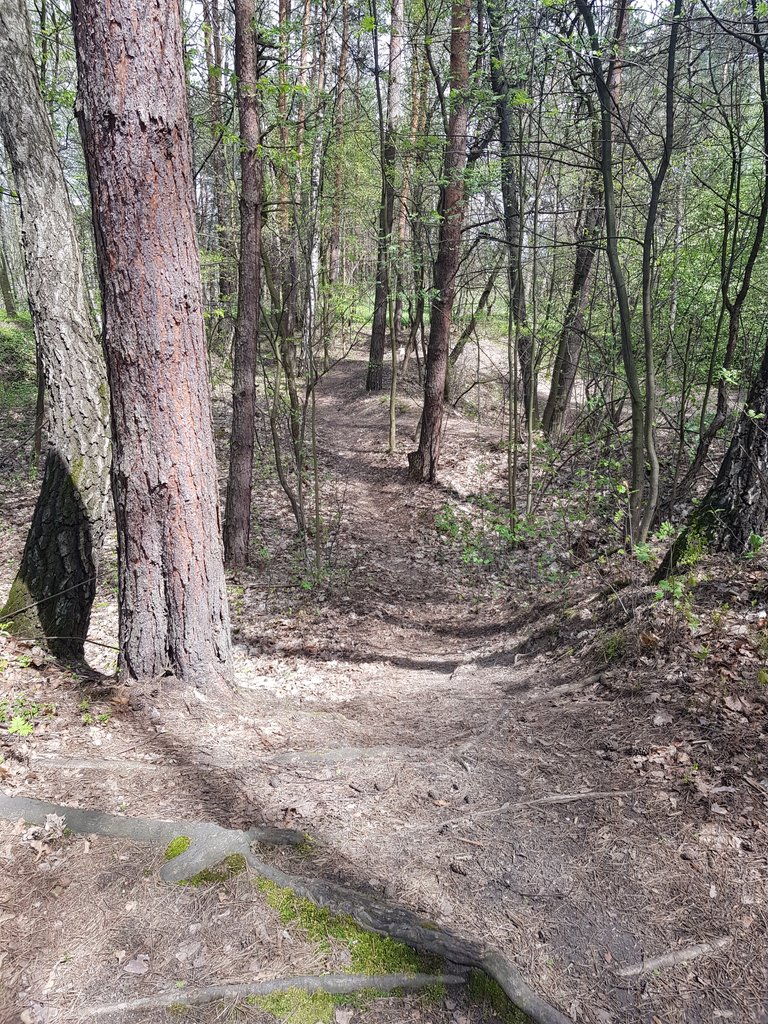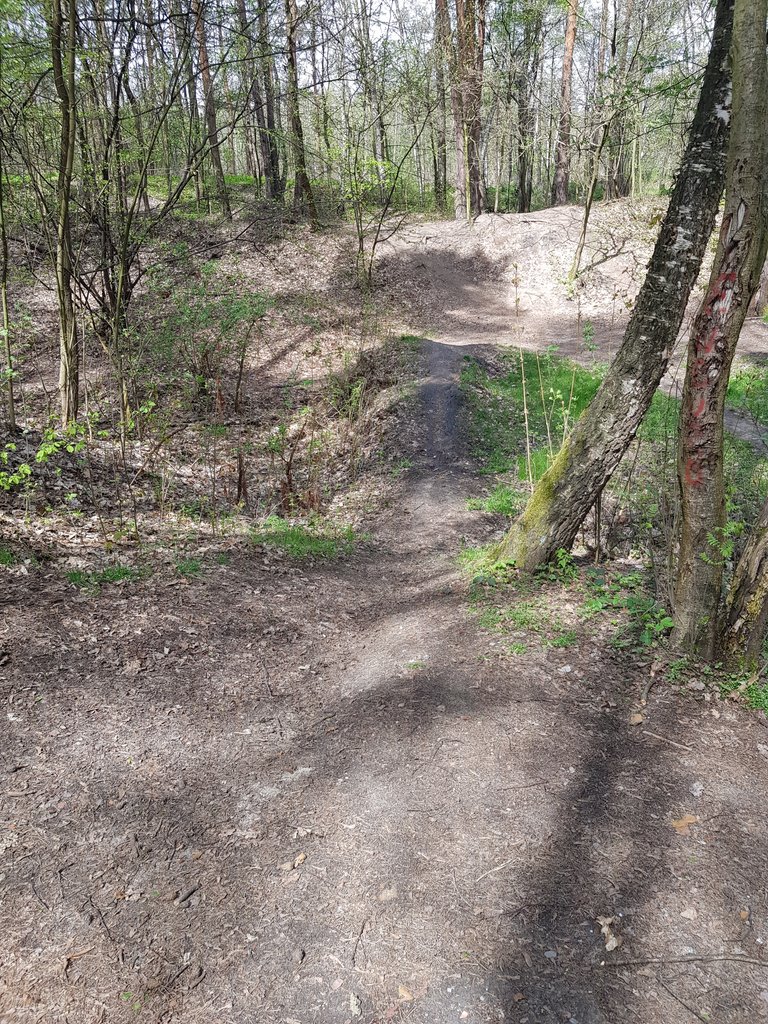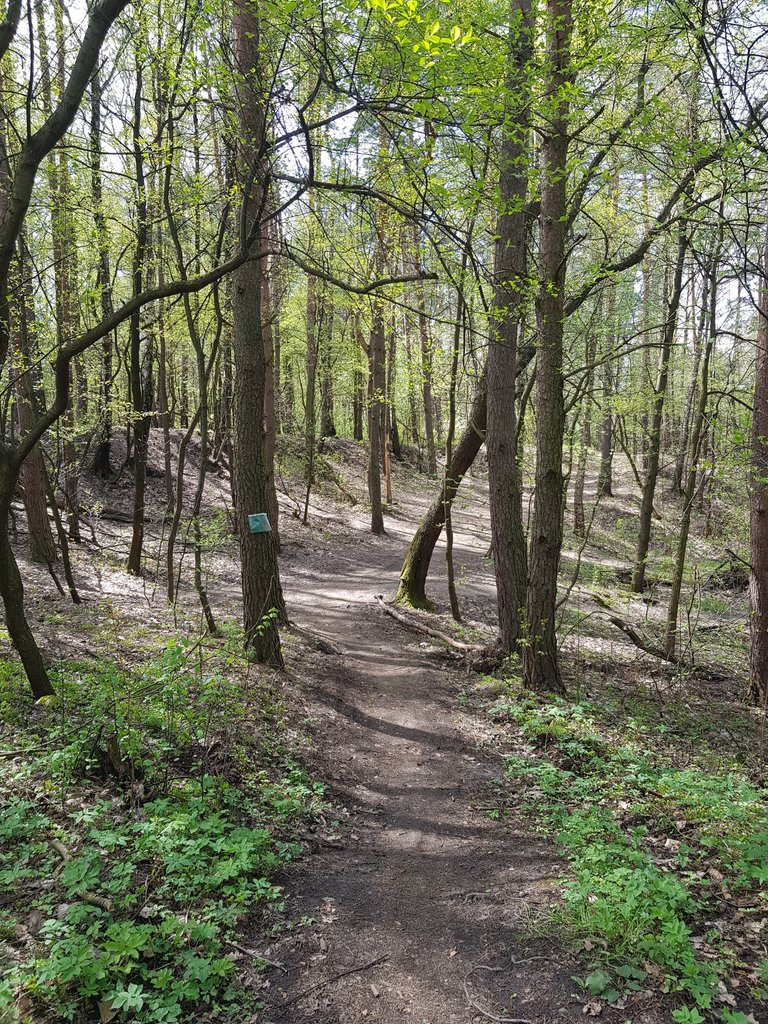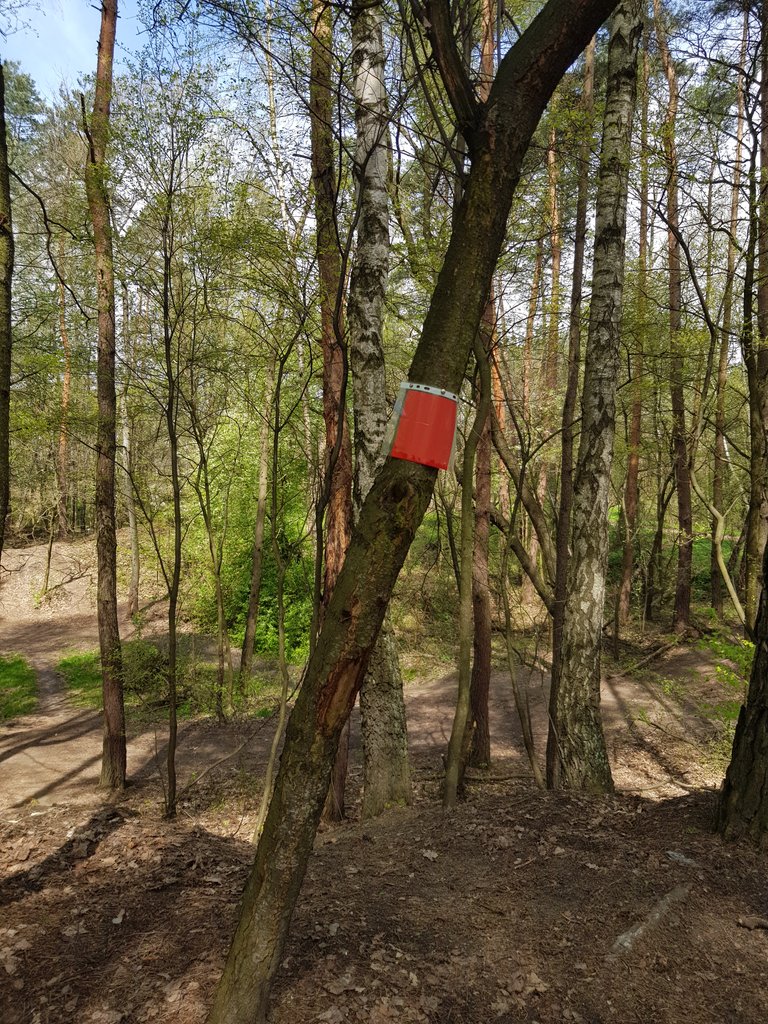 W lesie mamy doły, kiedyś wybierali tu piasek, teraz młodzież jeździ tu na rowerach. Pobiegałam sobie po tych górkach.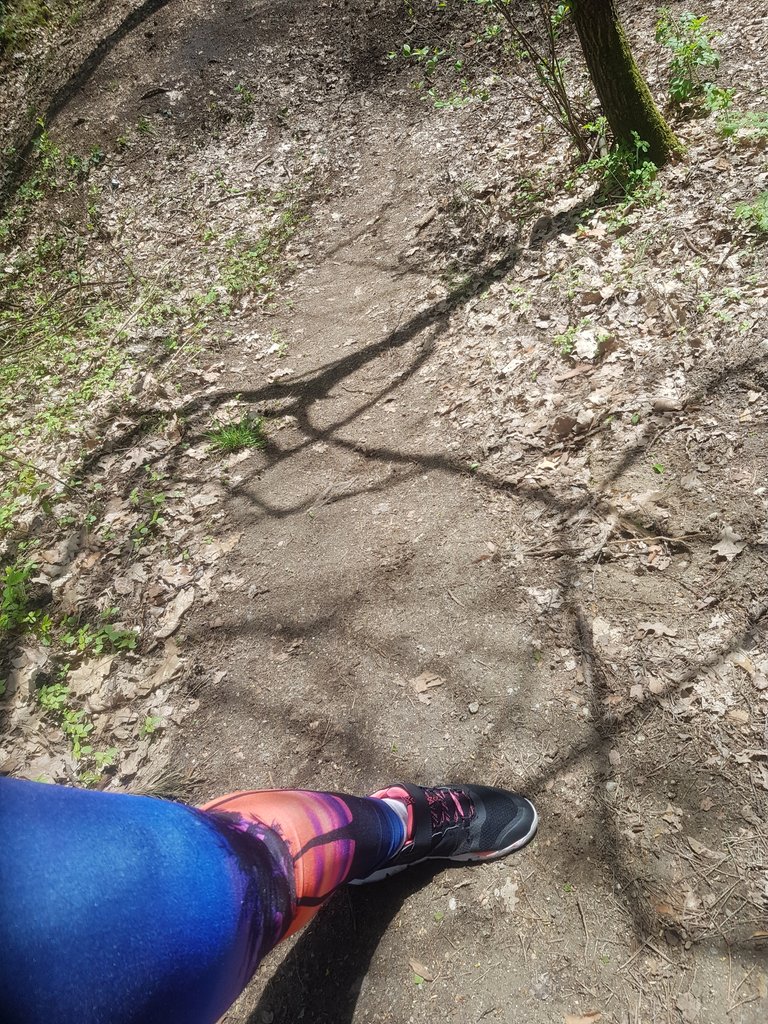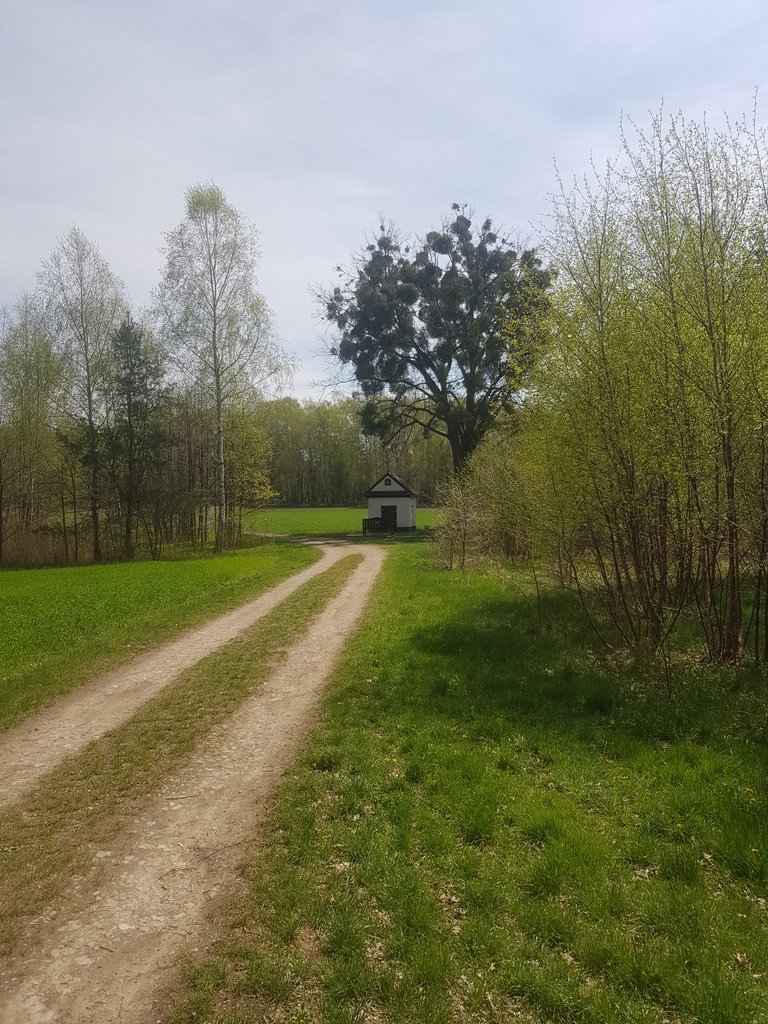 Jak maj, to lecę na majowe do kapliczki.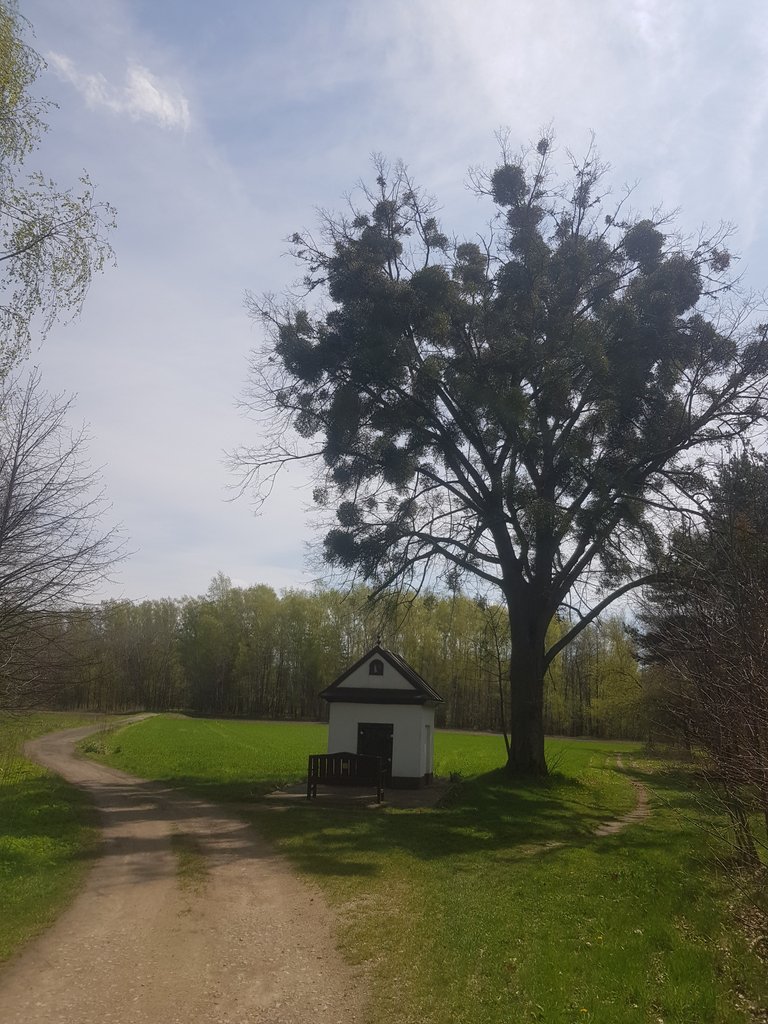 Obok jest stawek z wodą i kaczki.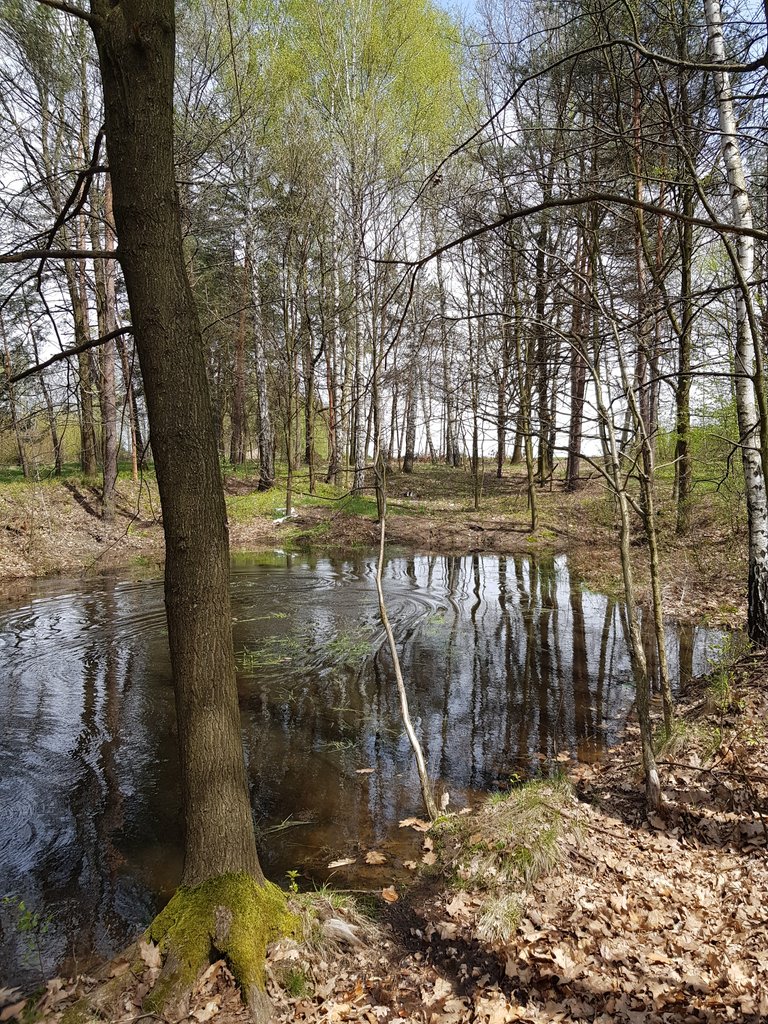 Teraz już z górki.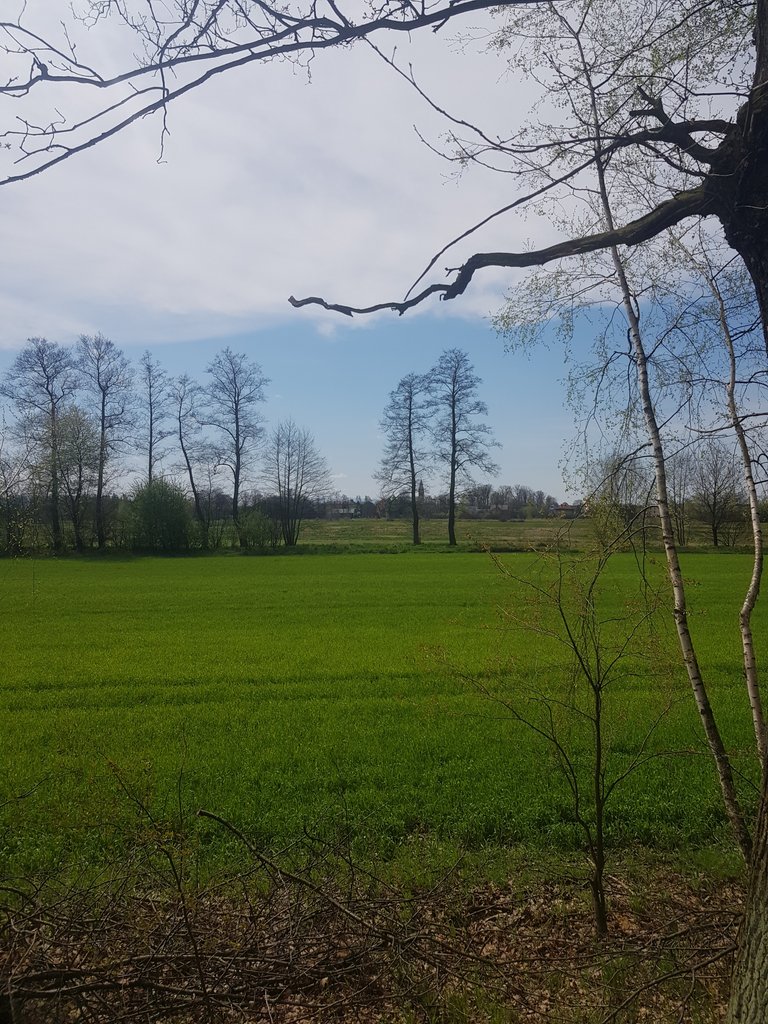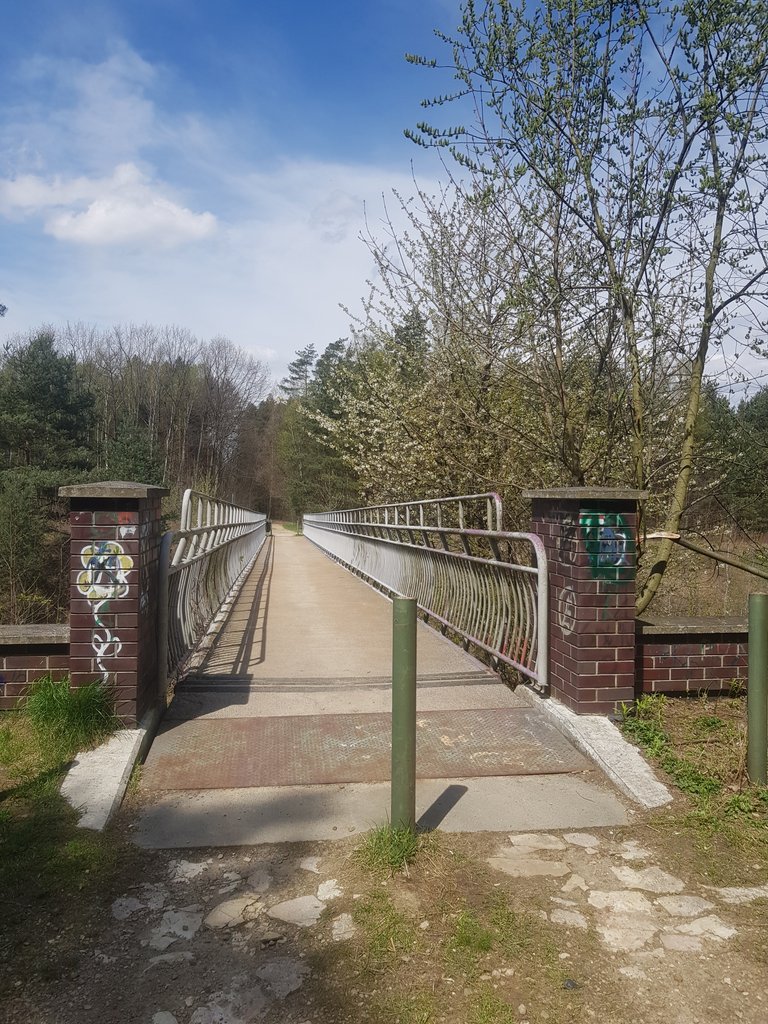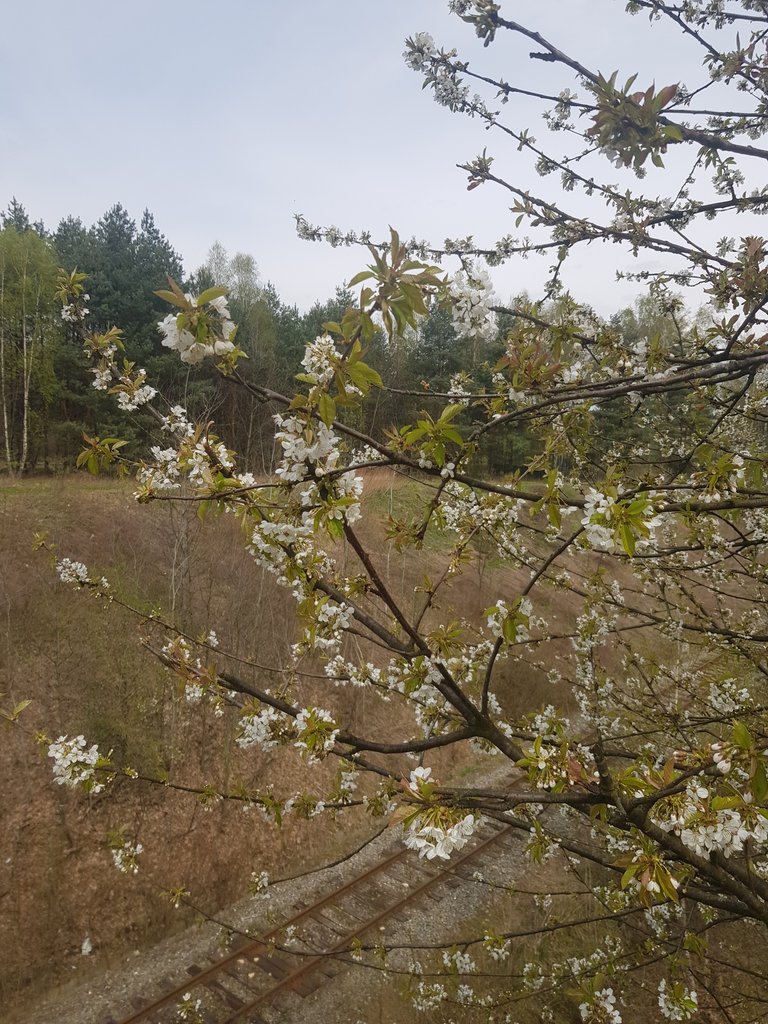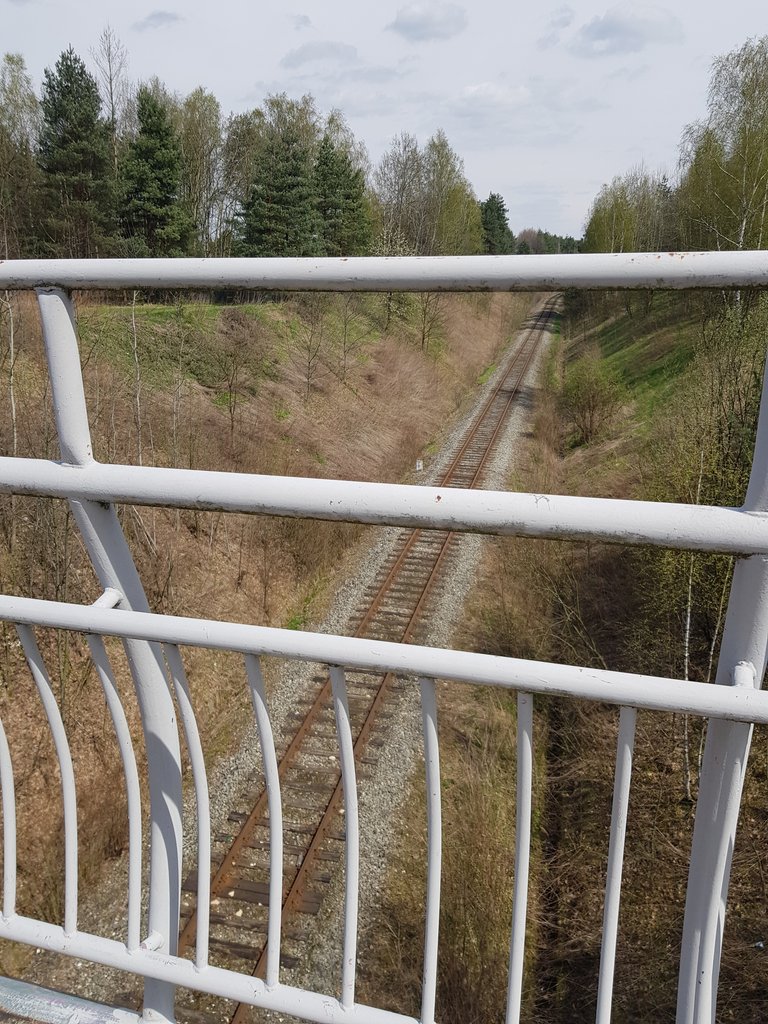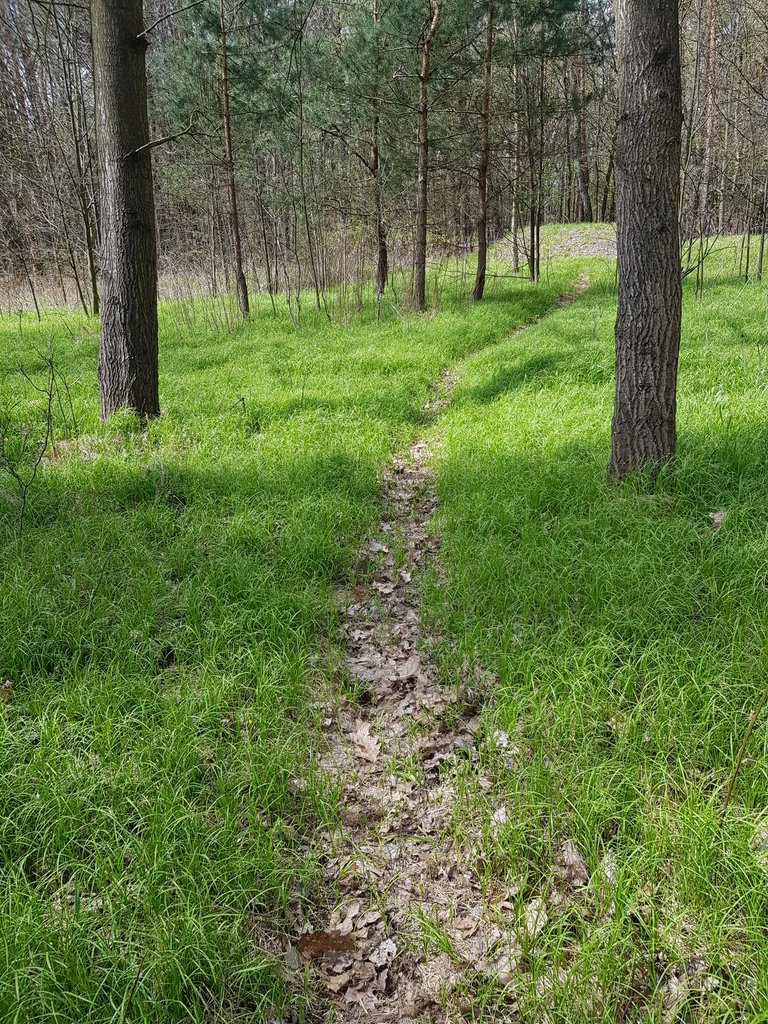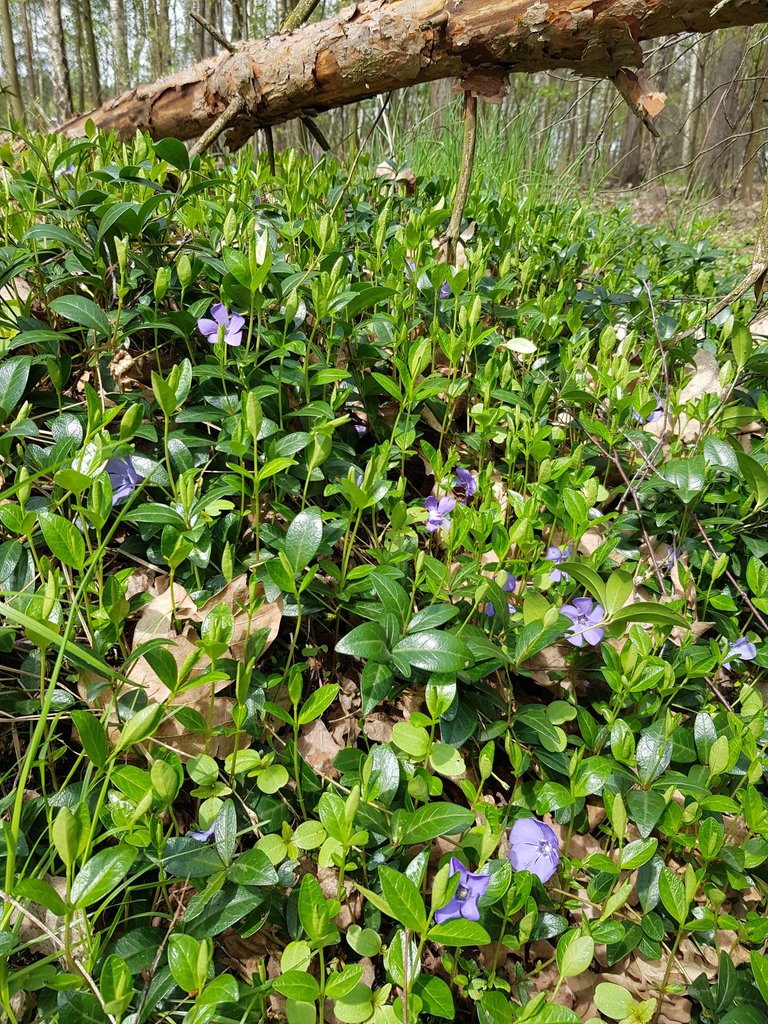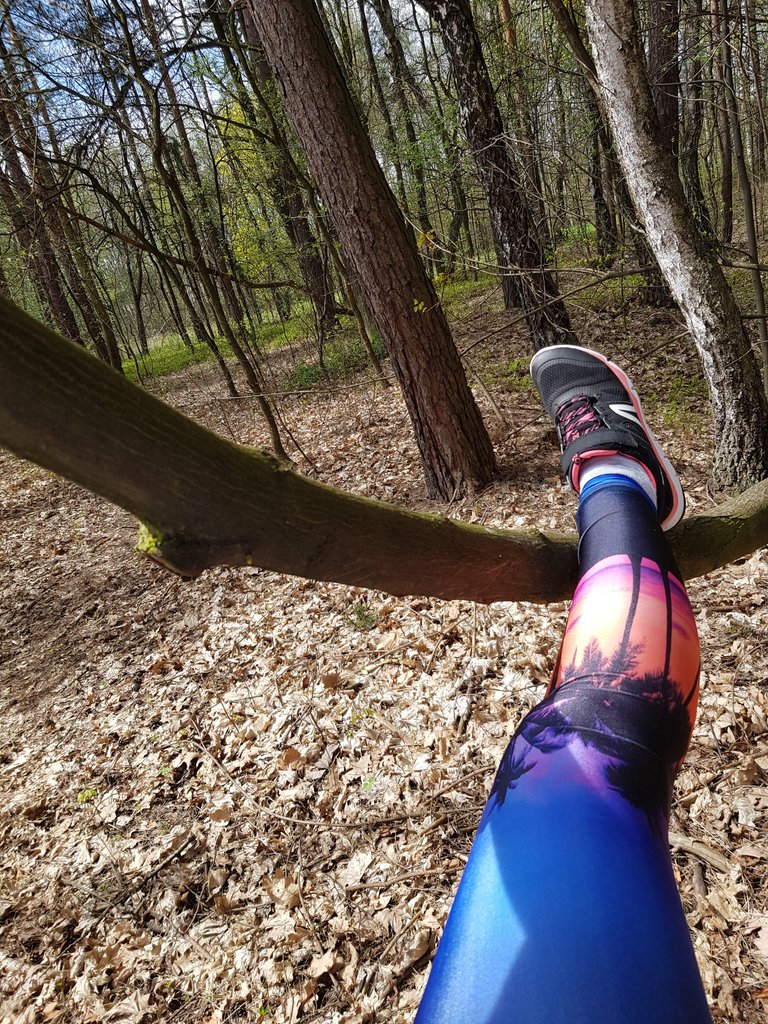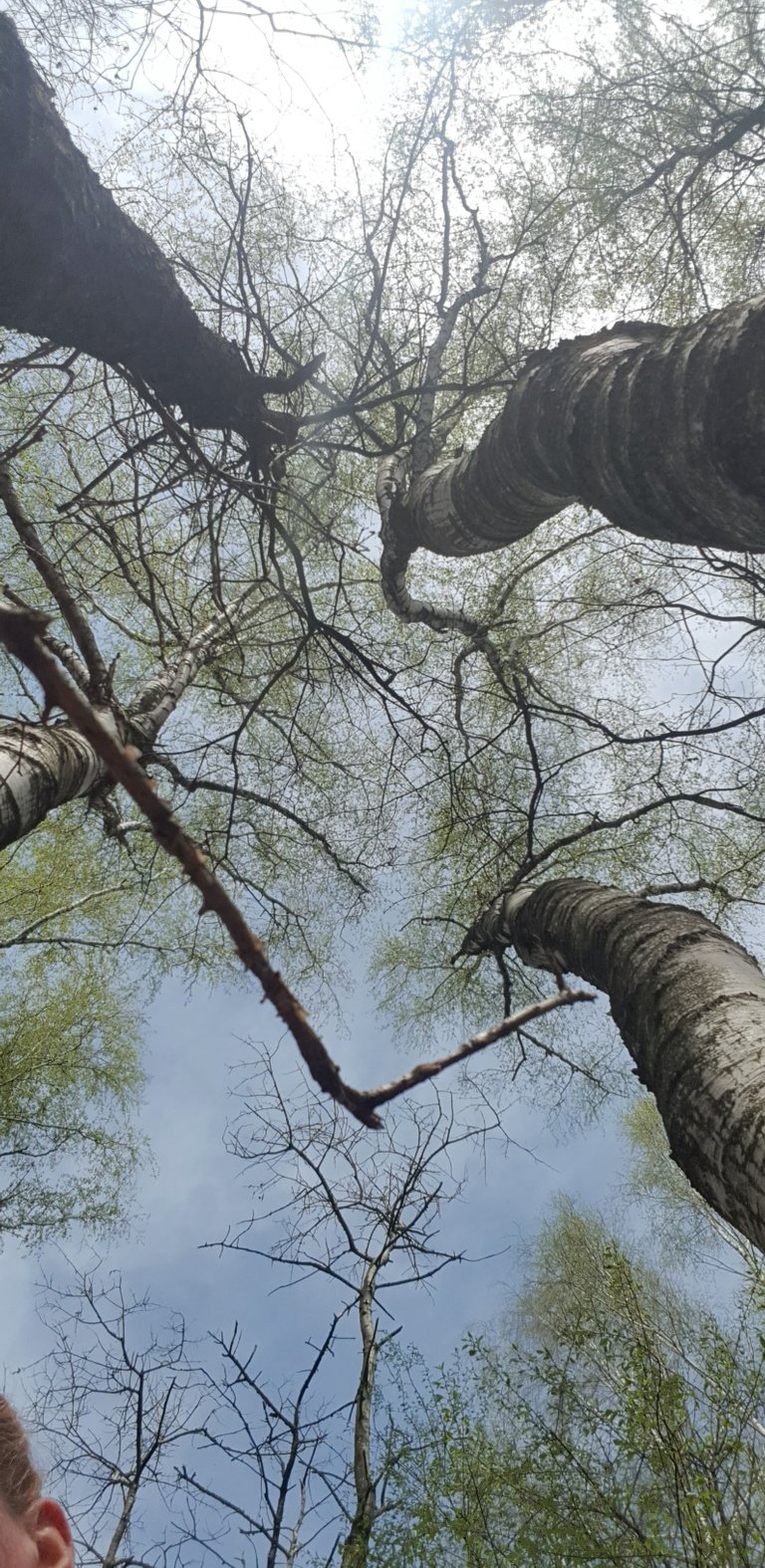 Tak pośród drzew ,zwierząt i ptaków po Chałmeczkach biega sobie Gryfno frelka.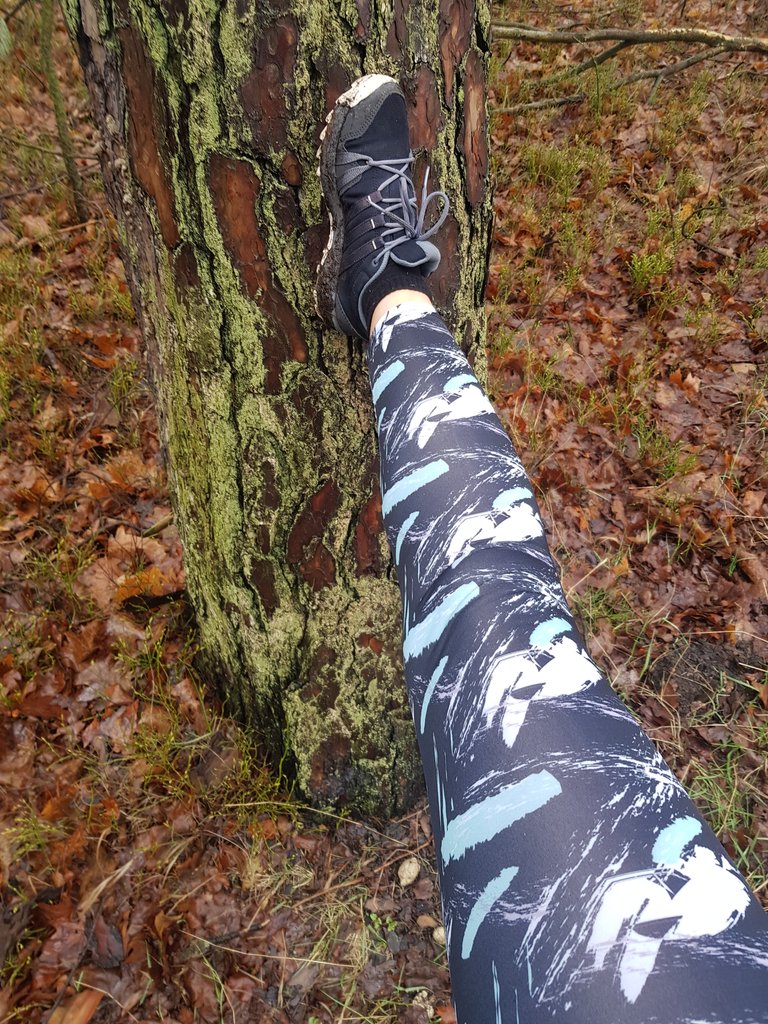 Czy to wieje, czy troszkę leje moje serce się w lesie śmieje❤ Biegam po to by spalić te dania , które gotuję. Niestety moja waga nie idzie w dół i muszę nosić ten balast. 😂🐌
Następnym razem pobiegnę z Krawczykiem pod wiatr, zabiorę też swoją rodzinę❤