Plan wyjazdu można było skrócić w jednym słowie 'chillout'. Nie braliśmy samochodu, a hotel specjalnie wybraliśmy w odległości ok 2 km od lotniska, żeby nie musieć szukać transferów ani komunikacji miejskiej. Jeżeli więc interesuje Cię taki pomysł na urlop do zapraszam do tekstu:
Dlaczego Rimini
Odpowiedź wydaje się prosta - bo Ryanair, który lata tu z Krakowa i Modlina (w domyśle stosunkowo tanie loty). Można też dodać, że wrzesień i początek października to już jest czas po sezonie turystycznym (nie ma tłumów), ale wszystkie ważniejsze atrakcje, czy knajpy są jeszcze otwarte, a sama pogoda pozwala jeszcze na plażowanie.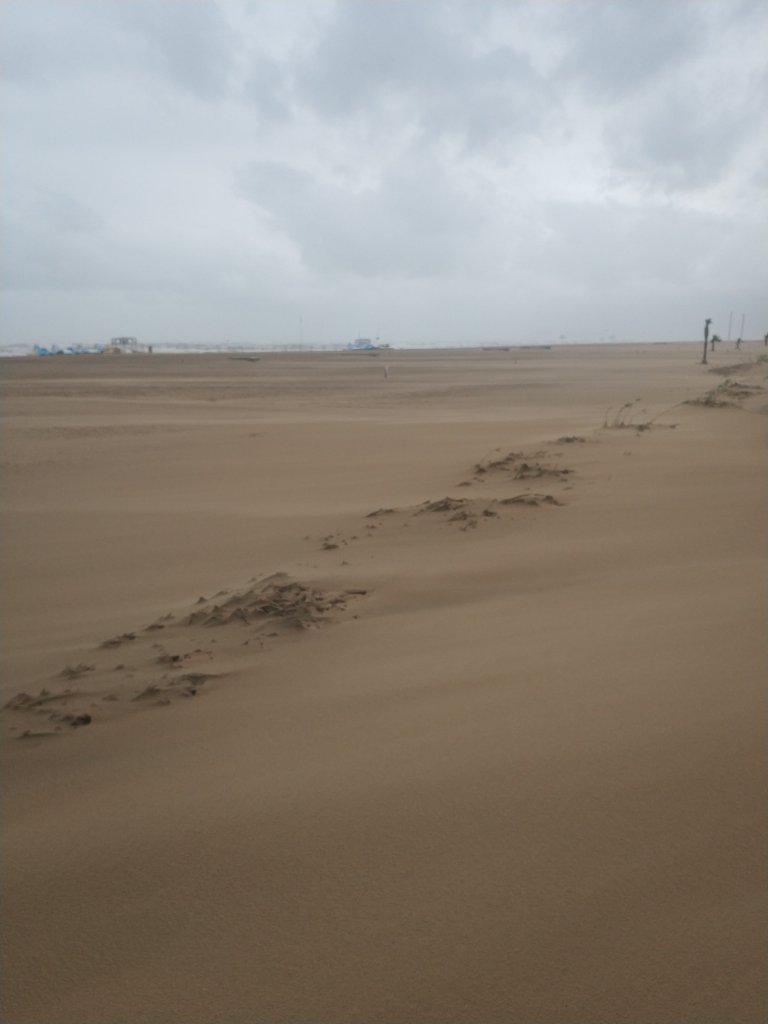 Nam się trafił sztormowy dzień, ale nie przeszkodziło nam to w spacerowaniu, choć wiało pierońsko i piach z plaży wciskało w głąb miasta.
Co na miejscu?
Plaża i kąpiele słoneczne wydają się zawsze dobrym rozwiązaniem, choć w szczycie sezonu trudno znaleźć miejsce. Zwłaszcza, że niektóre plaże są w całości zajęte przez leżaki i parasolki.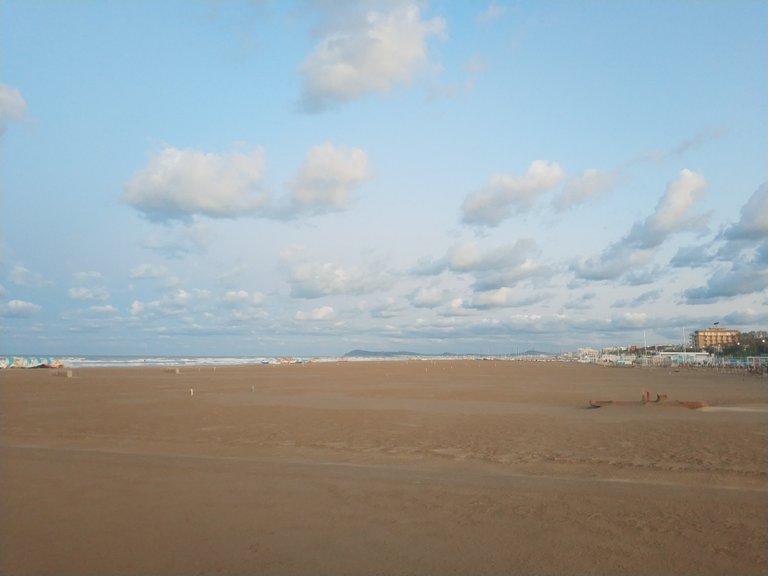 Co prawda Rimini lata świetności ma już trochę za sobą, ale nadal w sezonie potrafi być tłoczno do tego stopnia, że w restauracjach czeka się w kolejkach na stolik, kolejkach do autobusu, czy gwarnych tłumów na chodnikach przez całą dobę - trochę nie dla mnie.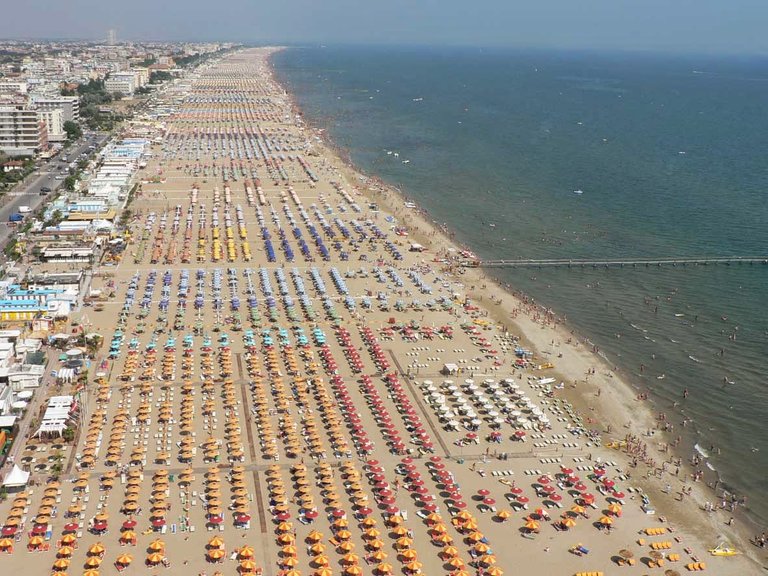 źródło: lumeamirelei.blogspot.com
Samo w sobie Rimini oferuje natomiast przepiękną starówkę z placami, placykami, czy łukiem tryumfalnym, o których możecie przeczytać w każdym przewodniku, co jednak nic nie da, dopóki sami nie przejdziesz tymi uliczkami, nie przysiądziesz na placyku i nie poczujesz tego klimatu.
San Marino
Z Rimini można dojechać autobusem do stolicy najmniejszej i najstarszej republiki świata. Autokar startuje spod dworca kolejowego, przejazd kosztuje 5 € w jedną stronę i kursuje dosyć często - poza sezonem co najmniej raz na godzinę.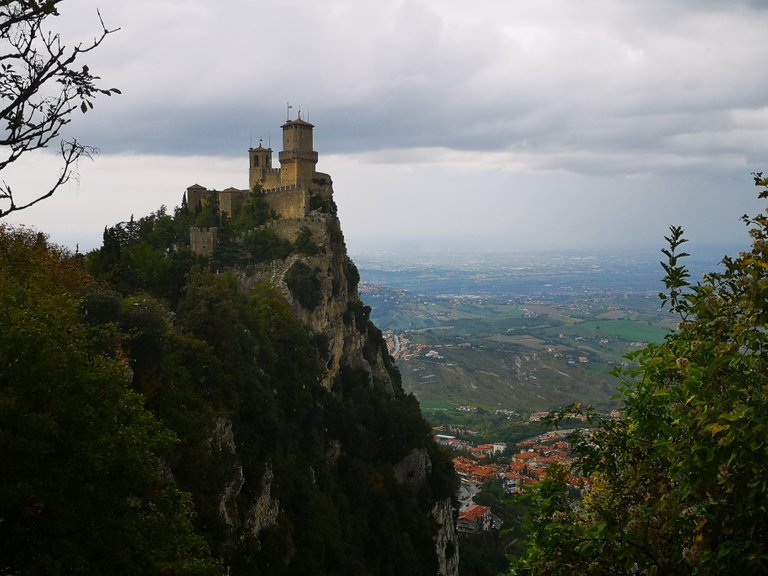 Wisieńka na torcie - ścieżki rowerowe
O Panie, to jest coś co zasługuje na osobny wpis. Zuepłnie inny świat, multum ścieżek, wszędzie rowery, które są nie tylko sportem ale również prozą życia. Nie tylko można podróżować i zwiedzać same Rimini, ale ścieżki te są skomunikowane ze ścieżkami innych miejscowości, a przez to pozwalają na dłuższe wycieczki Jedną z ciekawszych wycieczek była wyprawa na Gabicce Monte, skąd rozpościera się widok na Rimini, Riccione, ale spójrzcie sami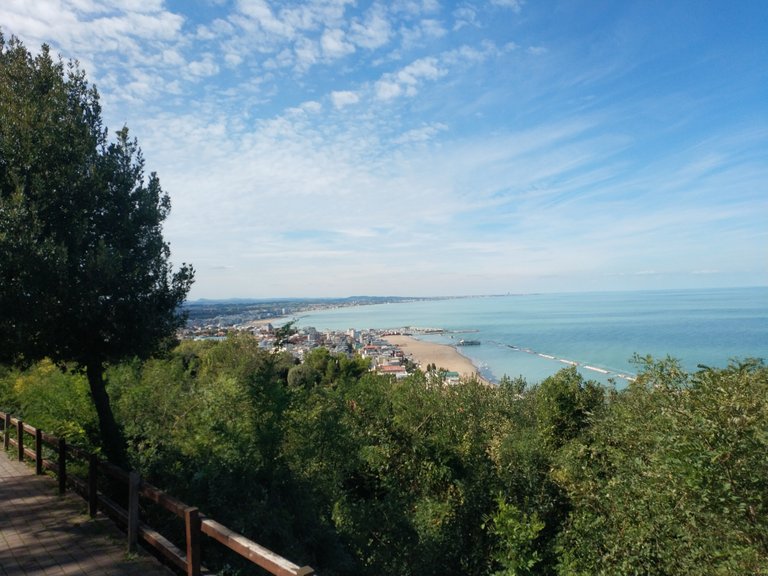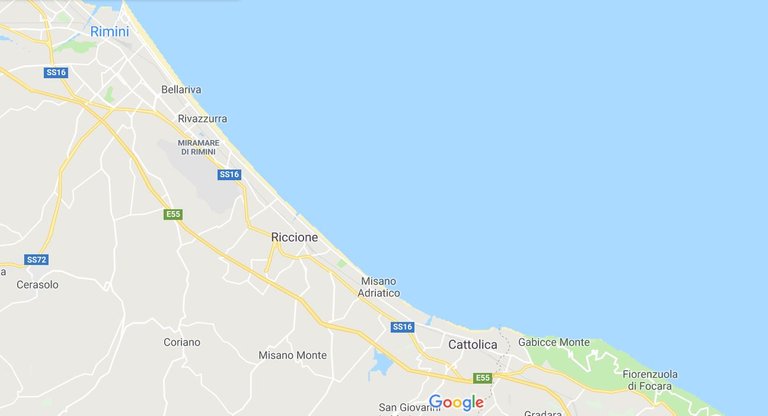 Sportowe podsumowanie
Z chilloutu wyszedł całkiem aktywny sportowo wyjazd, dzięki rowerkom udało nam się przebyć łącznie 163,51 km. Bardzo się cieszę, że udało się tak aktywnie wejść w jesień
| dyscyplina | dystans |
| --- | --- |
| walking | 73,5 km |
| cycling | 90,01 km |