Amazing Vandrezzer FC reaches 31k Followers on Facebook, Congratulations to them from Steem, Sportstalk

Tweet link: https://twitter.com/Uyobong3/status/1215897866906013696?s=20
---
It is amazing to see this my model Nigerian National League (NNL) team - we Football Club - grow it's fan base by the day. Barely five days ago, i published a post on Vandrezzer FC reaching 22k followers on Facebook.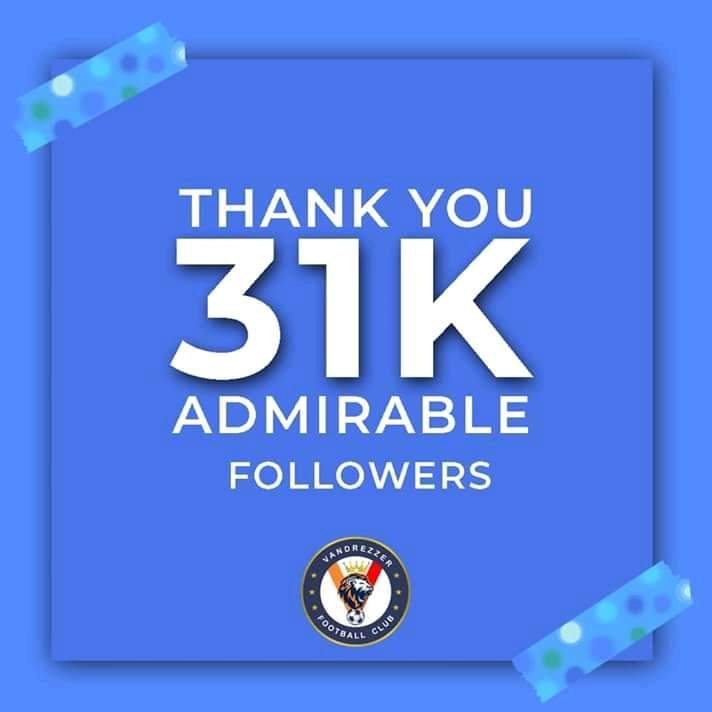 As at now, additional 9k followers have been reached in five days scaling their fanbase to 31k followers. Below is a screenshot of Vandrezzer FC's Facebook page with over 31,000 followers.
On a regular basis, Vandrezzer FC is given to notifying and updating followers on their fanbase growth. This is a great way of staying in track and relevant in the social space.
I am seeing Vandrezzer FC as a growing football club which will thrive well on Steem with their increasing fanbase. With Vandrezzer FC, ww expect an increased visit to their blog and that means huge earnings for them and those who engage their posts.
Below are designs to mark the reach of 25k, 29k and 30k followers.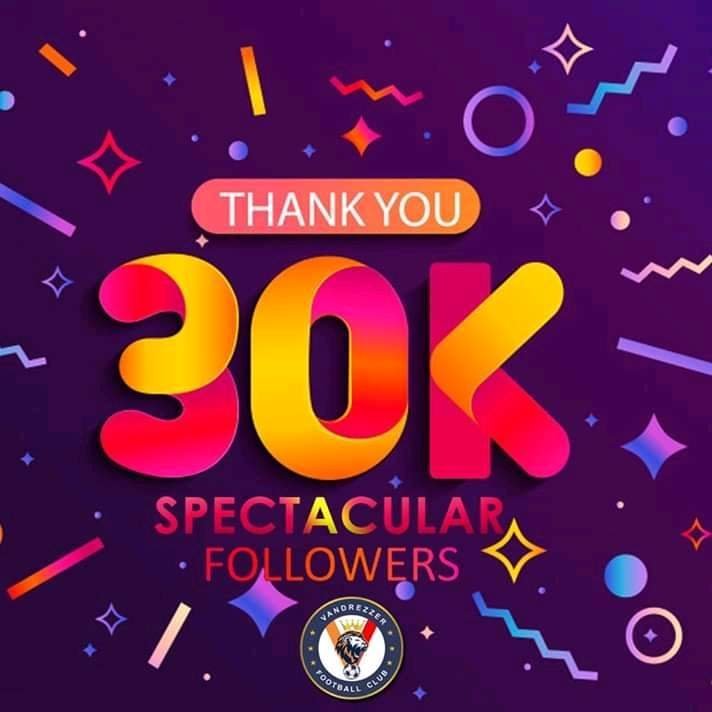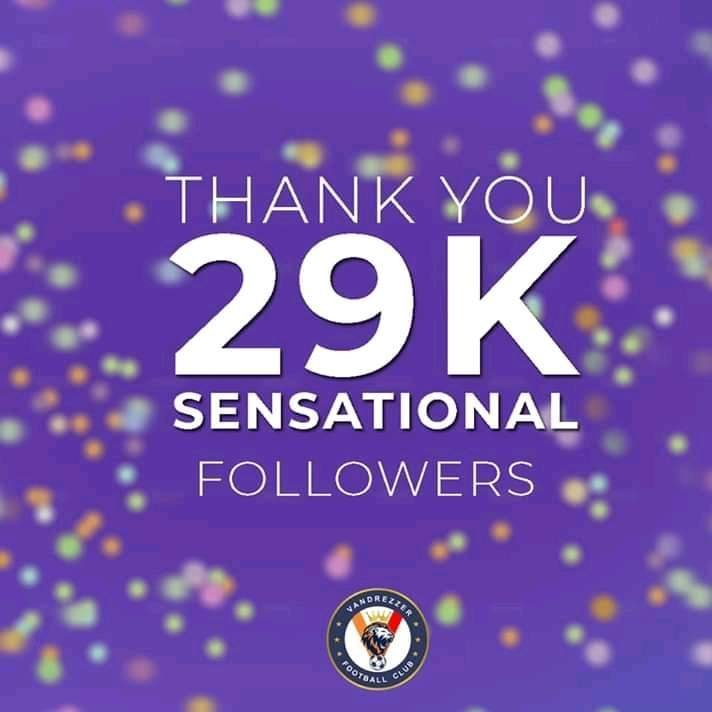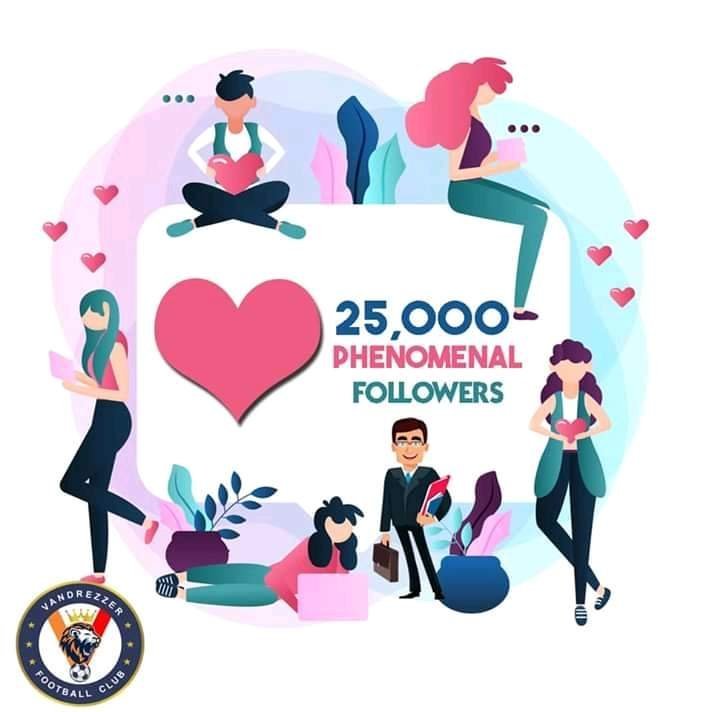 As you read this blog, Vandrezzer FC Supporters have won the 2019 SUPPORTTERS CLUB OF THE YEAR, coutersy of Akwa Ibom Sports News.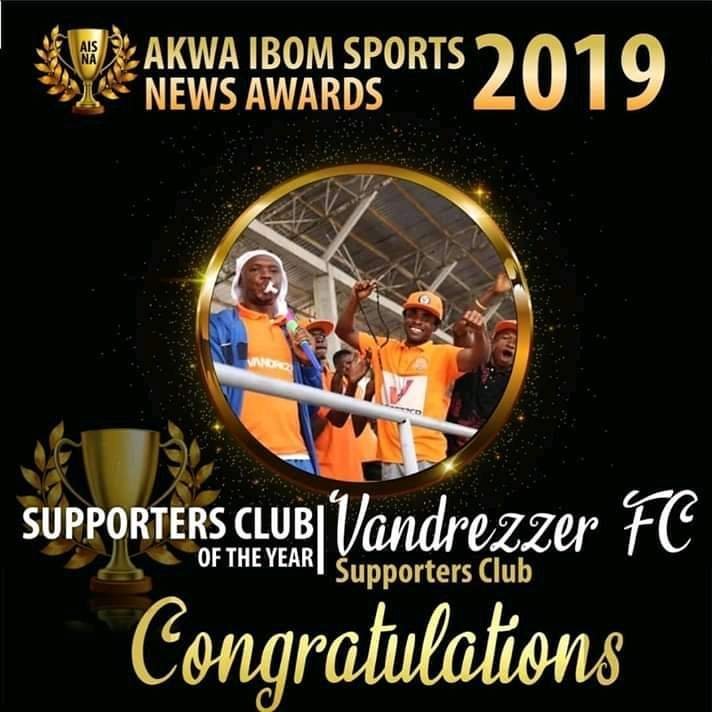 If you are just hearing of Vandrezzer FC for the first time, this is a growing Nigerian National League (NNL) team I'm hoping to bring to steem this 2020.
With their growing fanbase, Vandrezzer FC's blog would certainly be the most visited and engaged blog on Steem when finally created.
---
Vandrezzer Football Club is privately owned by an Akwa Ibom business Mugol in Nigeria. Vandrezzer is currently playing in the Nigerian National League (NNL) and there are hopes that the club will grow. Vandrezzer's home is currently the Ikot Ekpene Township Stadium.
---
Meet Vandrezzer FC on:
Posted using Partiko Android
---
---