In 2020, I'm resolved to bring the Entire Teams playing Nigerian Professional Football League (NPFL) to Steem via @SportsTalkSocial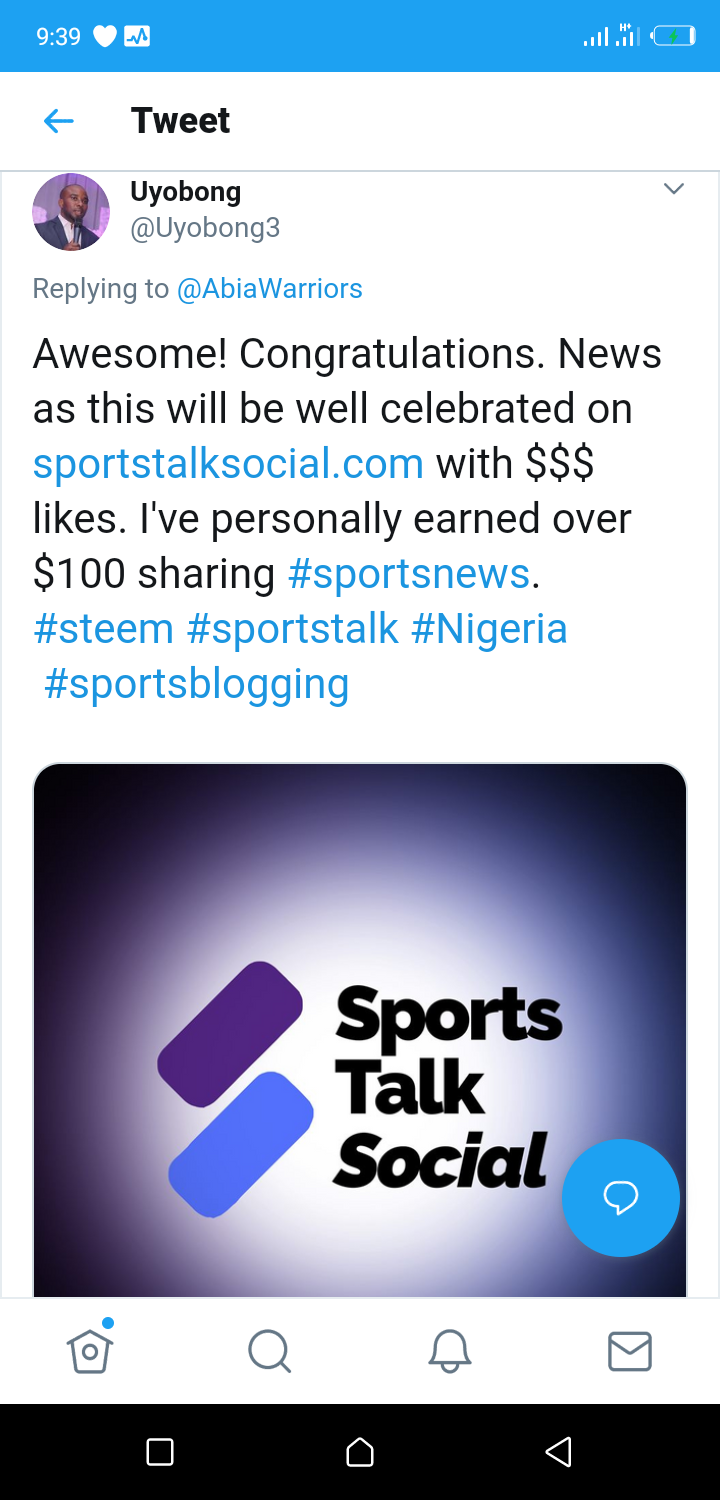 Tweet link: https://twitter.com/Uyobong3/status/1202868342542995457?s=20
---
It's no more news that sports has a high content consumption rate compared to other categories of content that can be obtained from the internet. Any social media that can win this set of consumers and content Creators would always have a huge traffic.
I'm very Conscious of this fact, the very reason I decided to get involved in sports related Curation on Steem blockchain with the ever-growing #sportstalk tribe.
My target enrollees are sports bloggers in Nigeria who are earning more content consumers with the emerging growth and development surrounding the Nigerian Professional Football League (NPFL).
I believe in local content promotion and I think Nigerian sports bloggers have what it takes to earn international attention and so do the NPFL sports.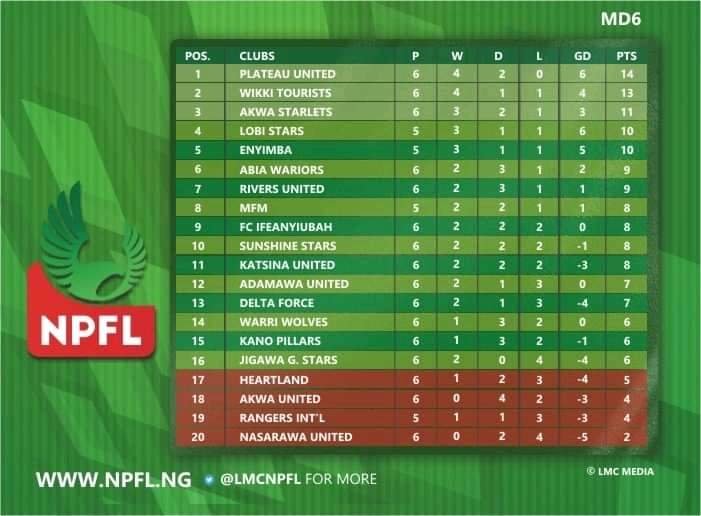 The above imag shows the league table as at week 6 of the 2019/2020 season.
Most of the Twitter accounts of the NPFL teams have over 10k followers and that would be a booster for Steem, should these teams see reasons to join us.
I hope I can have other good steemians who would join me in this campaign to showcase the beauty of Steem to these teams on Twitter.
Below is a follow up tweet I made tagging the official NPFL league handle and other teams. My emphasis is that Steem via SportsTalkSocial can Sponsor these teams in whatever little way.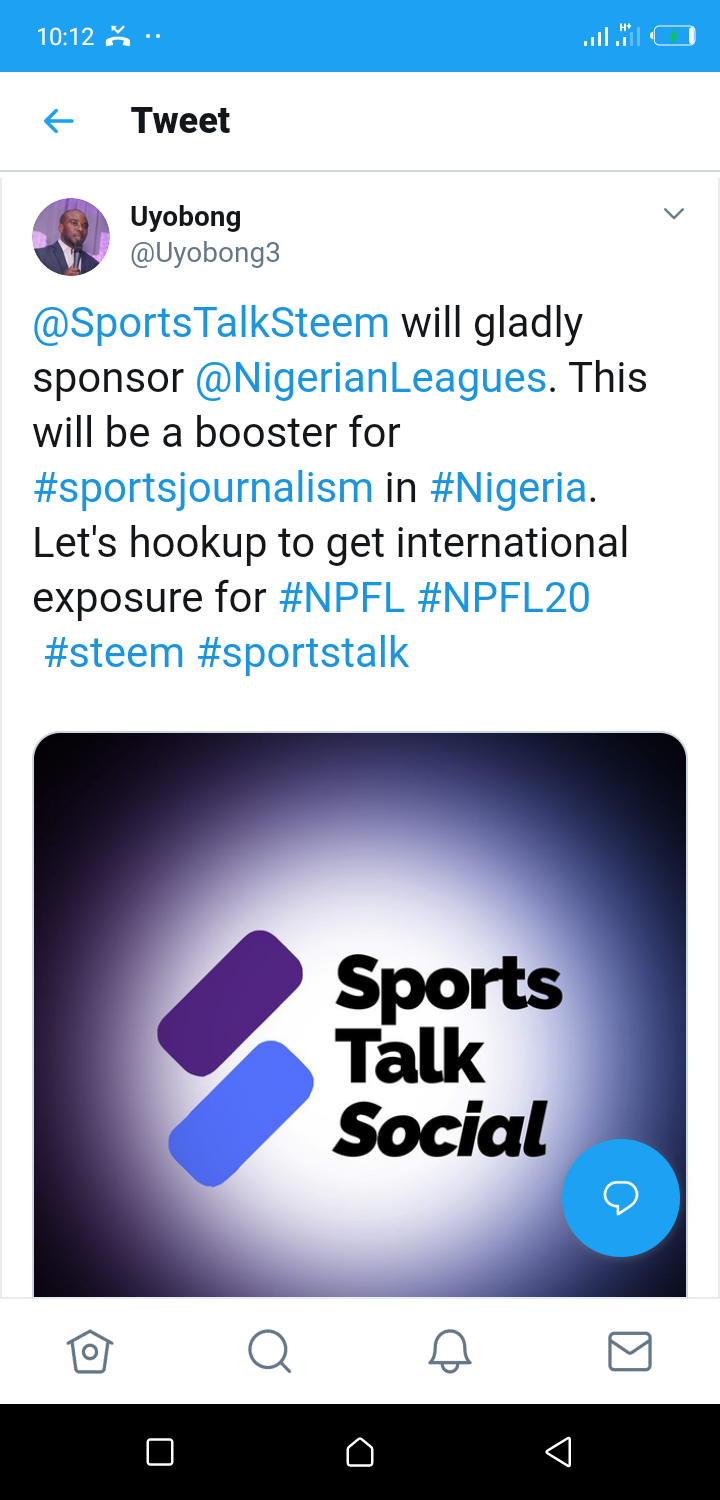 Tweet link: https://twitter.com/Uyobong3/status/1202870370337992704?s=20
Truly, some teams may even have steem logos on their jerseys. This is one promotional stride that steem has not yet leveraged and it's still virgin and open for us.
I hope this post can earn the support I am expecting as well as the exposure to the hands that can help boost this campaign to the good of our blockchain.
I am not just Promoting SportsTalkSocial, I am Promoting Steem.
---
Earlier, I saw a tweet by one of the very strong NPFL team- @Abiawarriors about their player and decided to reply to the tweet that their sports news can be better celebrated on #steem via the @Sportstalksocial tribe.
I have gone a step further to follow as many Twitter handled of the NPFL teams as I can spot and the intention is to consistently tell them about Sportstalk and Steem.
I hope this message meets them well and gives them reasons to join steem.
---
Let's keep the fum coming. Share your recent and quality #sportstalk blog in the Comment section for some yummy upvotes.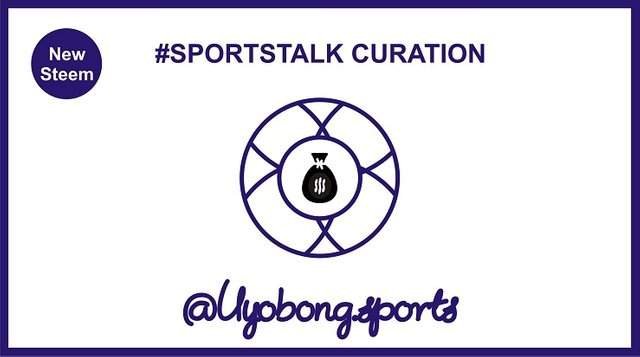 Posted using Partiko Android
---
---