Often time most football lover who are not chelsea fans argue and try to protect their club but the truth is that when it comes to european football. One team really stand out in the last decade from England and the team is Chelsea.
I know every football club fans in England other than Chelsea will still try to argue this but the truth is that Chelsea is better than all of them in the last ten years.
Muchas veces la mayoría de los amantes del fútbol que no son aficionados al Chelsea discuten y tratan de proteger a su club, pero lo cierto es que cuando se trata del fútbol europeo.Un equipo que realmente se destaca en la última década de Inglaterra y el equipo es el Chelsea.Sé que todos los aficionados a los clubes de fútbol de Inglaterra, excepto el Chelsea, seguirán intentando argumentar esto, pero la verdad es que el Chelsea es mejor que todos ellos en los últimos diez años.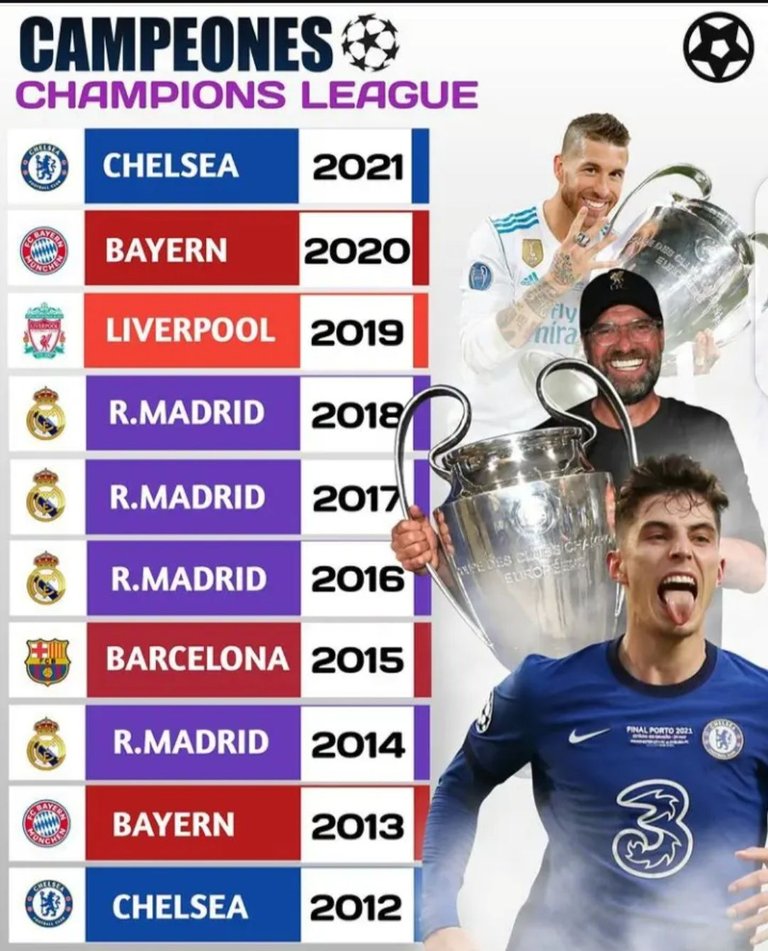 From 2012 which is the beginning of last ten years Chelsea won against Bayern Munich on 6-5 penalty aggregate.
In 2021, Chelsea football club also did the same thing by defeating Manchester City making it two times that the club won champions league. The only club that also won the Cup from England in the last decade is Liverpool when they defeated Tottenham in 2019.
Desde 2012, que es el comienzo de los últimos diez años, el Chelsea ganó contra el Bayern Múnich en el global de penalti de 6-5.En 2021, el club de fútbol Chelsea también hizo lo mismo al derrotar al Manchester City, por lo que el club ganó la Liga de Campeones por dos veces.El único club que también ganó la Copa de Inglaterra en la última década es el Liverpool cuando derrotó al Tottenham en 2019.