Estes equipamentos para exercícios físicos ficam num parque aqui na minha cidade e é muito usado por muitas pessoas.
No verão esse parque fica completamente lotado, pois, existe também uma excelente pista para caminhadas.
No entorno é todo arborizado, atraindo muitas pessoas que vêm para descansar e relaxar.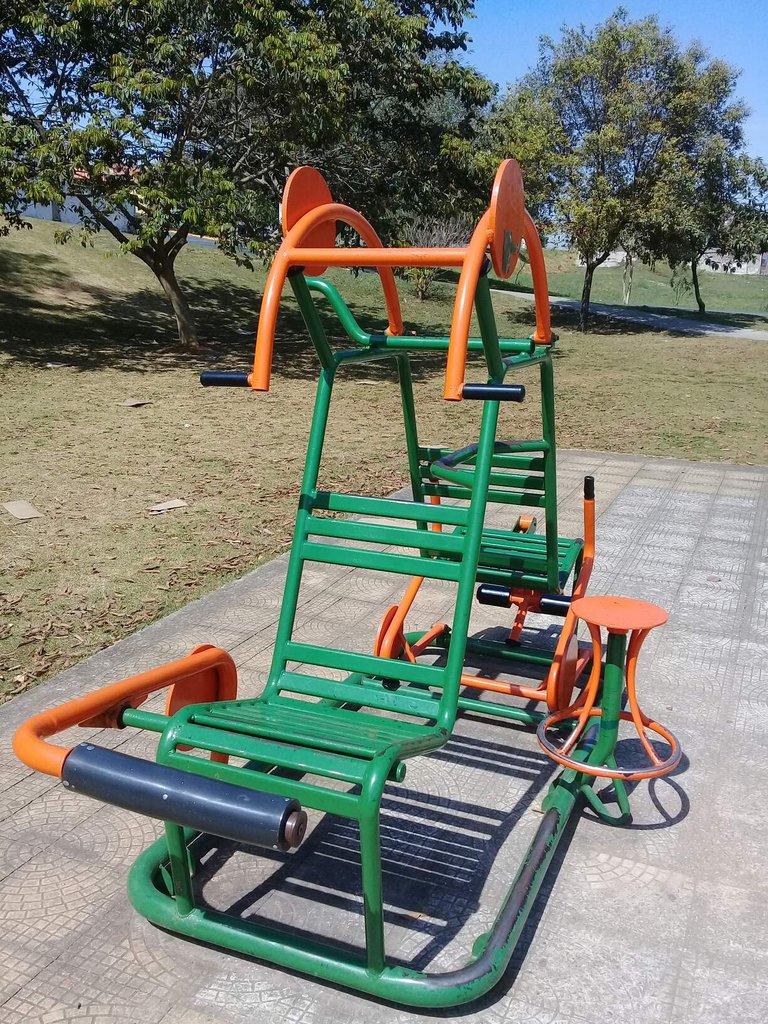 This exercise equipment is in a park here in my city and is used a lot by many people.
In summer this park is completely crowded as there is also an excellent hiking trail.
The surroundings are all wooded, attracting many people who come to rest and relax.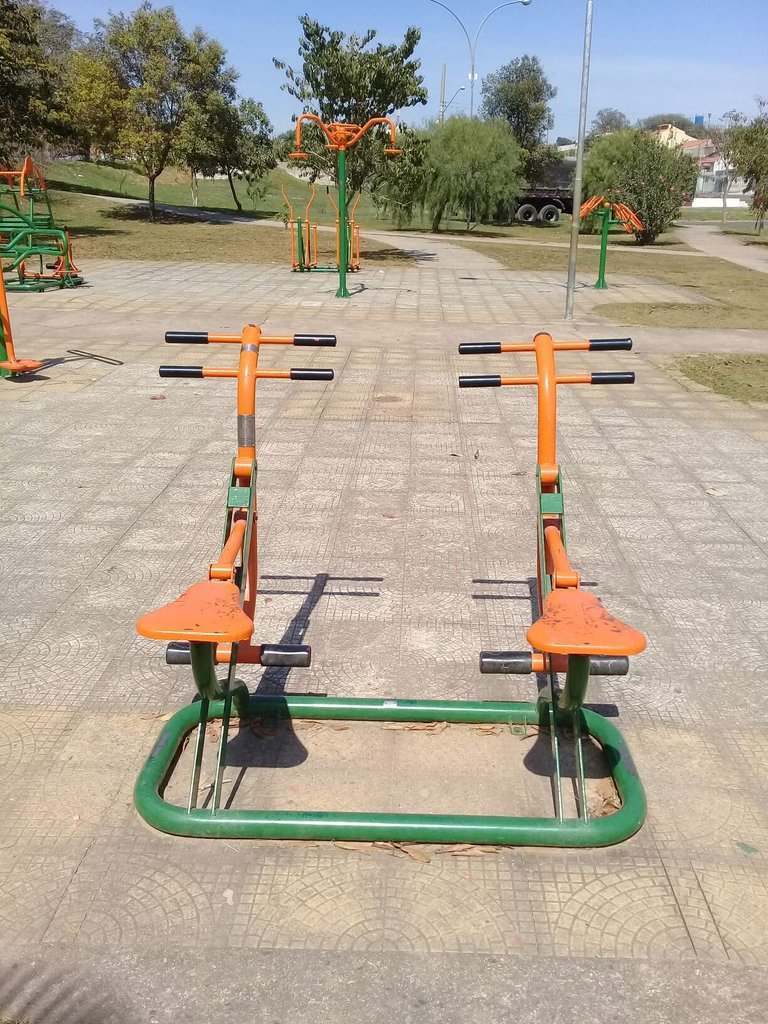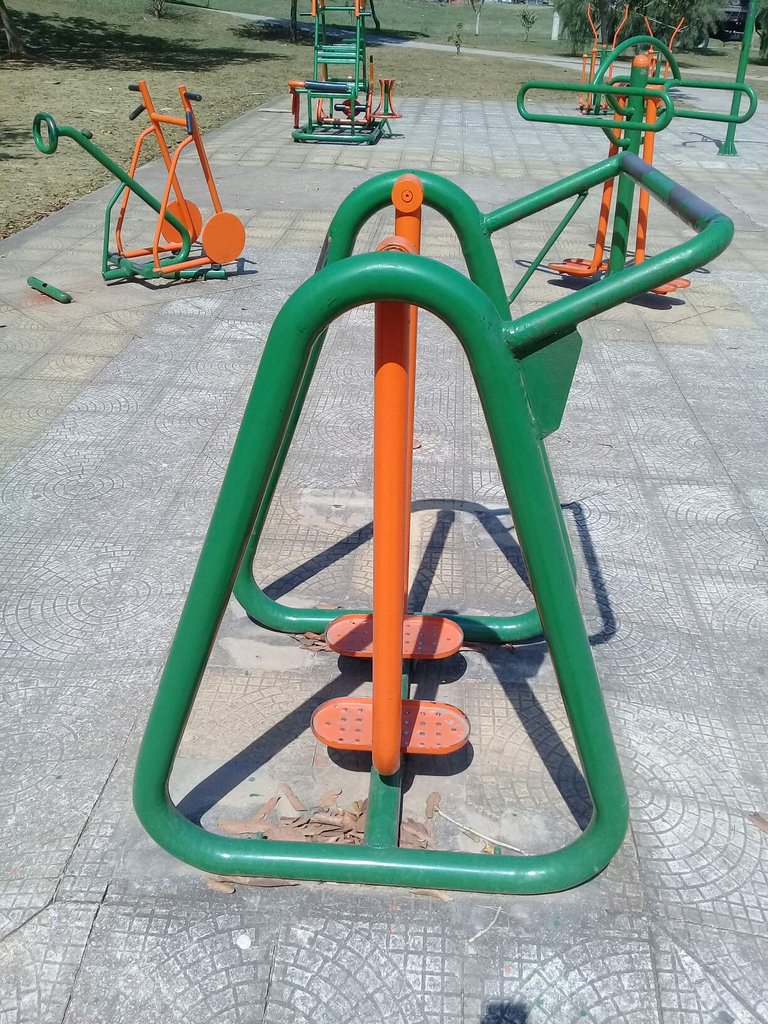 Posted using Partiko Android