O Flamengo é líder no Campeonato Brasileiro.
No domingo pela 16a. rodada do campeonato , jogando na Arena Castelão contra o Ceará , o Flamengo venceu por 3X0.
Somando agora 33 pontos na competição , com o melhor ataque e a maior média de público.
No primeiro tempo , marcaram gols , Pablo Mari e Gabigol.
No segundo tempo para fechar o placar Arrascaeta , fez essa pintura de gol de bicicleta , fechando com chave de ouro a partida.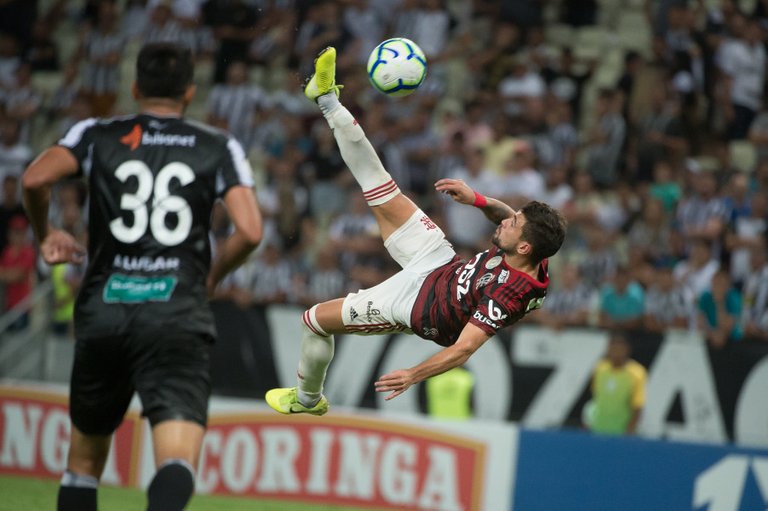 Source/Image : https://www.flamengo.com.br/fotos/futebol/flamengo-x-ceara---25-08-2019
Flamengo is leader in the Brazilian Championship.
On Sunday 16th. Championship round, playing at Arena Castelão against Ceará, Flamengo won by 3X0.
Adding now 33 points in the competition, with the best attack and the highest average audience.
In the first half, scored goals, Pablo Mari and Gabigol.
In the second half to close the scoreboard Arrascaeta, made this goal paint bike, closing the match with a golden key.