Boa noite caros amigos
Hoje compartilho com vocês essas duas fotos tiradas do alto de um prédio na cidade de Sorocaba , aqui em São Paulo.
Foi captada no momento que o sol estava no horizonte , causando um efeito mágico sobre os prédios e casas.
O pôr do sol é uma das maravilhas da natureza , se recolhendo para a chegada da noite, isso nos dá a certeza que , depois da escuridão da noite , um novo dia irá nascer e o sol voltará a brilhar.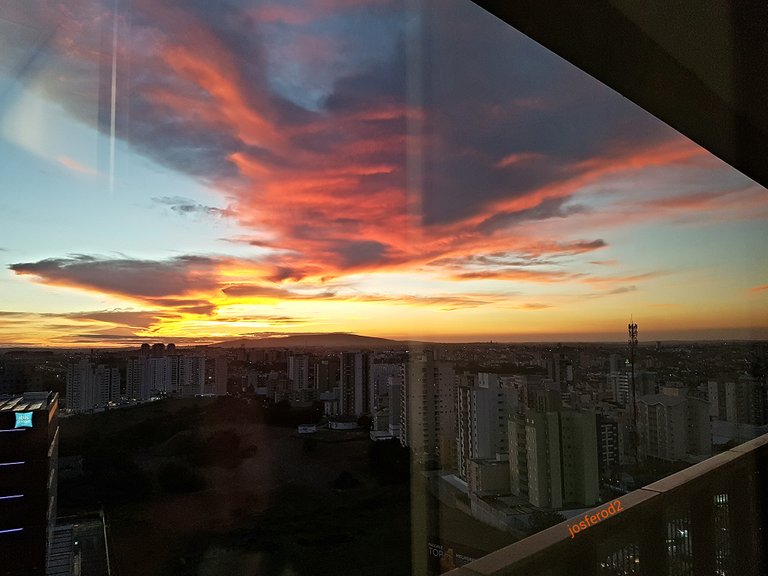 Good night dear friends
Today I share with you these two photos taken from the top of a building in the city of Sorocaba, here in São Paulo.
It was captured just as the sun was on the horizon, causing a magical effect on buildings and houses.
Sunset is one of the wonders of nature, setting in for the coming of night, it gives us the certainty that after the darkness of night, a new day will rise and the sun will shine again.
Photos taken with Samsung Galaxy