A new game joined the Hive blockchain about two weeks ago.
This game is called Rabona.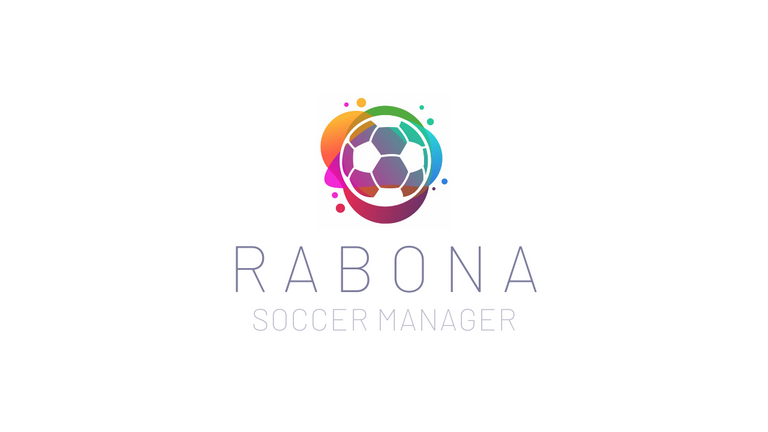 Developed by @Rondras and @oliverschmid this game is a soccer manager game.
Today the second season of the game has come to an end.
I joined the game after the first season started, thus I refrained to post about the game because I wanted to play a season.
What is it about
In Rabona You have to take over the whole managerial role a fictional club.
In other words You are responsible for your team's lineup and players, training routine, infrastructure and pricing.
My season
My team is called Smileys United, named after my username which is Smiley in Spanish.
The start was horrible and I spent briefly in the relegation zone. After many good results I managed to pull a comeback.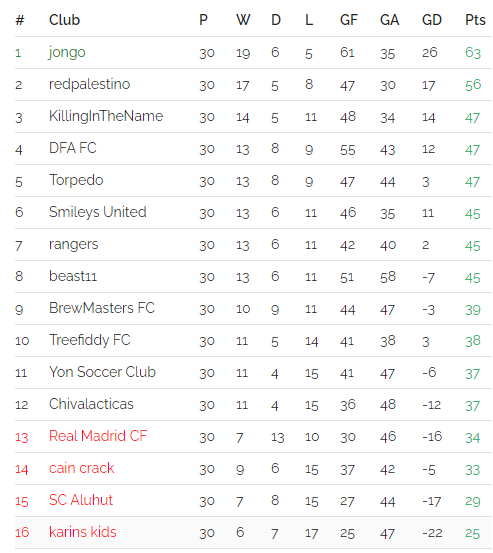 The main driving factor behind my comeback was my better understanding of the game as time went by.
I overlooked my team's ability to play the 4-3-3 lineup. After learning this I changed my training routine to the 4-3-3 formation and my results improved greatly.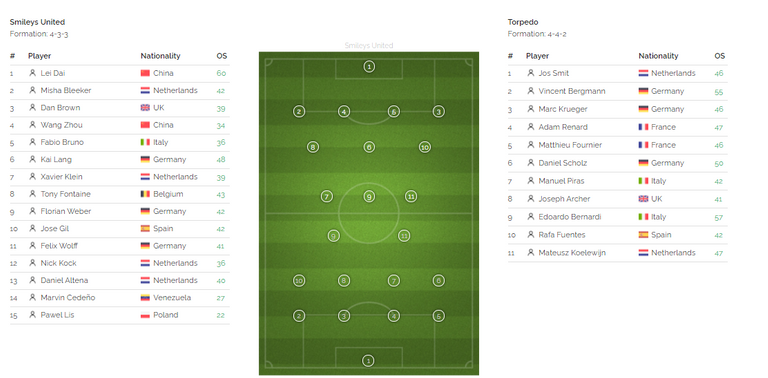 Link
Most people if not more than 90% of the people use the 4-3-3 formation, as it is the default one.
For me personally I saw no reason to change it. My midfield was my weakest position and thus increasing the number of midfielders would be problematic.
Sixth place is overall an amazing result. I'm really happy about it.
It surprises me how well my team performed defensively. My defense was the third best.
My offensive was lacking though. It improved when I brought two new strikers
Financially my team is performing well and I made a profit of 125000 RBN
Tips
Read the FAQ
Don't forget to train your team formations and to train daily
Dont overcharge your fans. I tried doing that and the fans boycotted me
Try to focus on increasing your stadium's size
Suggestions
Real advertising partners: Letting players or other people buy the spots of advertising partner. Advertisers could pay in another currency to have their names and message showed to everyone as an advertising partner
Specific scouting: Get the scouts to look for a certain stat or position or trait, like in Fifa's career mode. This type of scouting would be more expensive, thus adding another money sink to the game.
Kit and Logo designer
Conclussion
Overall I'm really impressed about this game. I'm a big fan of the genre.
I really like the fact that game asks for a starterpack of 5$, it gives me the confidence that the developing team is looking at the game on a long term perspective.
Want to join Rabona
Next season should be starting soon. Even if you don't make it in time you would be in line for the next season.
If you want to start playing click Here to join the game under my referall link.
See you in the stadium!