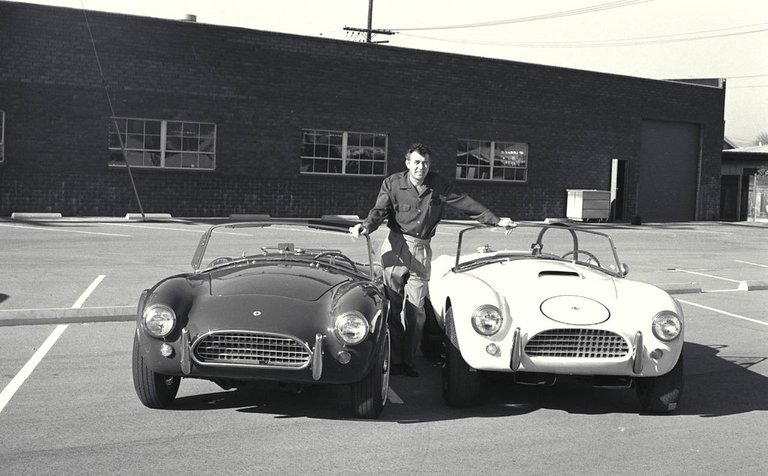 source
I did an article on Caroll Shelby and what was obvious was that he was good at marketing himself. He saw the value of using media to stay current so everyone knew who he was all the time. I think this is important to any sportsmen in some sense who wants to make it to the very top. He saw staying in the public eye as being very important long after his racing days.
Whilst he was racing cars he needed to win in order to receive the write ups in the world press and if he didn't win he received no mentions and was irrelevant. This was fine when it was a hobby, but when he did it full time as a career the financial rewards were not like they were today. He had to enter races that were notoriously dangerous like the one in Argentina that claimed 9 lives in just one race. The winner received over $100 000 and this would have set him up for many years, but crashed breaking an arm.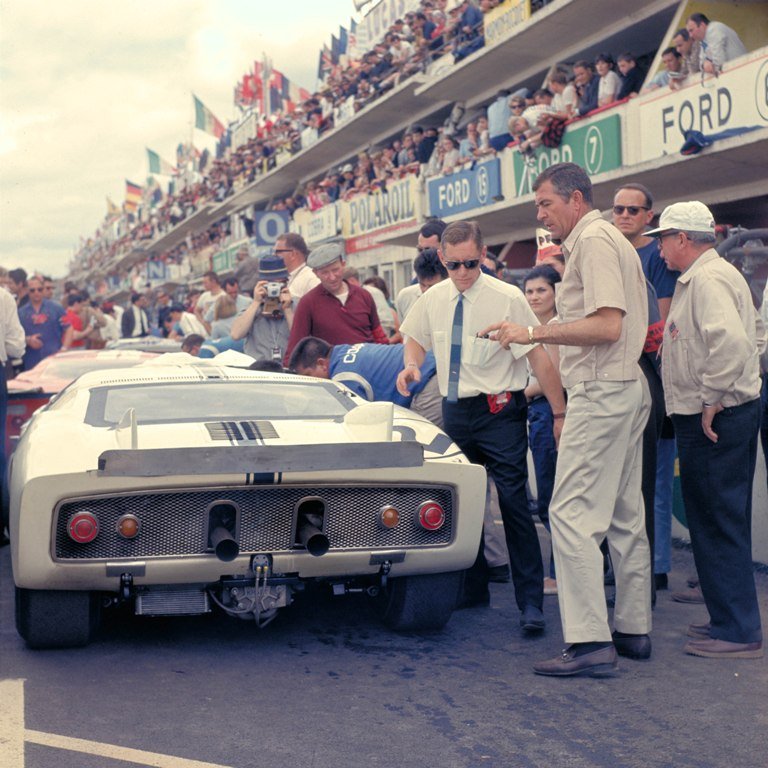 source
Shelby was also married 7 times which is something you may or may not know.
When he won the Le mans 24 hour race and was forced to retire due to a heart condition he knew he needed to stay in the public eye as he would soon be forgotten. Shelby as a racing driver was a well known name and he used that to good effect. He managed to sell himself to Ford and AC Cobra in order to start his company off even though he had no money.
What he did do though was have a permanent photographer who kept him relevant in the public eye and was tasked in making sure he was always in the media. Wherever he traveled around the country he managed to get his face in the papers by using a self marketing campaign.
I think it is slightly different today as the top sportsmen are in demand and paparazzi will follow them around to create a story. Most of these players are a household names already and are an easy sell to the media houses plus we have social media which the general public lap up. Shelby on the other hand wouldn't have been and had to create it himself by hiring the right people. He would have just disappeared out of public eye after his 1964 victory at Le Mans .This would take time and obviously people are attracted to successful people as they like feel good stories.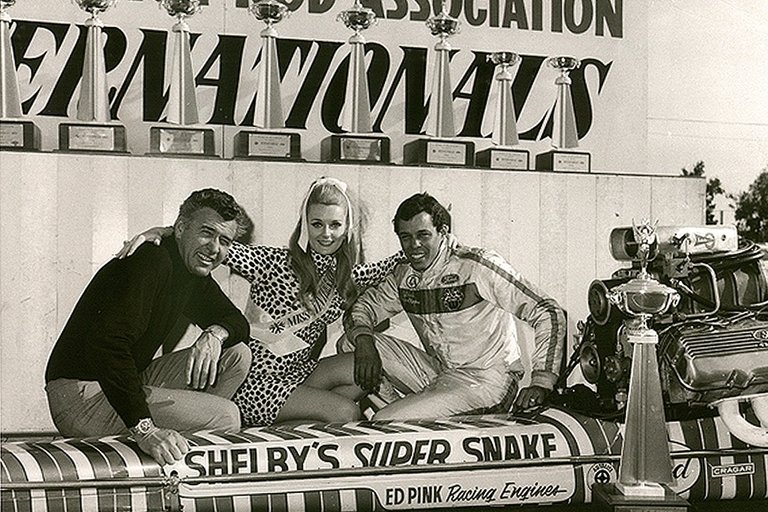 source
I personally think how he marketed himself helped all of his projects succeed. The Mustang Shelby 350 and 500 models wouldn't have been as well known without his name attached to them. Ford are not stupid and why they bought the Shelby company so they could use it's name as it had become a trusted brand on it's own. The 3 or 4 years he had the photographer plugging his news stories in the local papers had created a brand for himself and the company which paid off in the end.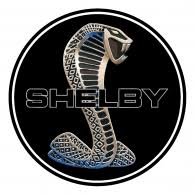 source
A brand that is recognizable around the world today. They used to have a live Cobra in the works shop as their mascot.
His cars are worth an absolute fortune today with one of his cars a 1966 Cobra Roadster 427 fetched $5.1 Million at a Barrett Jackson auction 4 years ago. His name was so highly regarded with quality and workmanship that the public trusted him as he was a recognizable face. If he hadn't done his own publicity I do believe he would have had a good name ,but there is now ways he would have achieved the fame and fortune that he id.
As a sportsmen turning his hand at a new venture and how he did it was definitely ahead of his time. I don't know of any other sportsmen at that time except possibly Muhammad Ali who used media to sell himself.