This is such a unique Christian dramatic and sports film showcasing a head coach of Shiloh Christian football team who uses his coaching skills and outstanding faith to battle the giants of fear and failure. He faces various failure situations such as failing to give birth despite him being married to his wife Brooke. He also fails to lead his football team to a successful season for 6 years.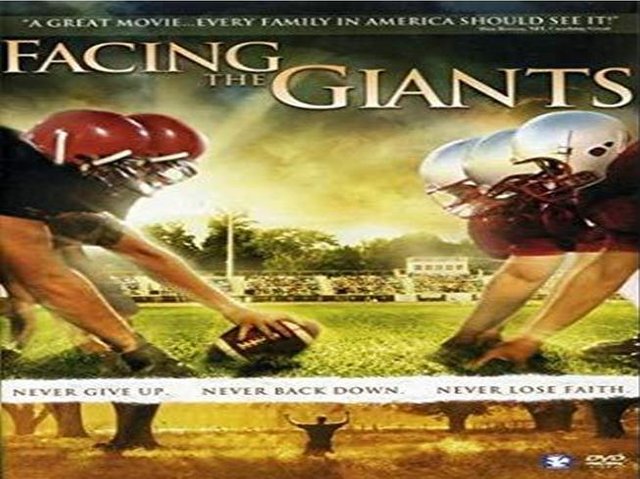 image
He is as well faced with fear when he learns that the fathers and one of his coaches are planning to suck him from his Coaching job. Taylor desperately turns to God and believes him for a change of the hard situations he is faced with.
Grant Taylor shares a new strategy with his team and challenges them to have faith in God in every area of their lives. With a Godly motivation and hope, he encourages his team to never give up, never back down or lose faith no matter the results that might pause before them.
He guides his team in a series of tough football training in order to build up the confidence and the right attitude in them while playing the game.
Things eventually turn around and the Shiloh Christian football team secures victory after the long-time struggles and failures they had gone through. Grant Taylor and his team rejoice and praise God for the victory he has finally given them.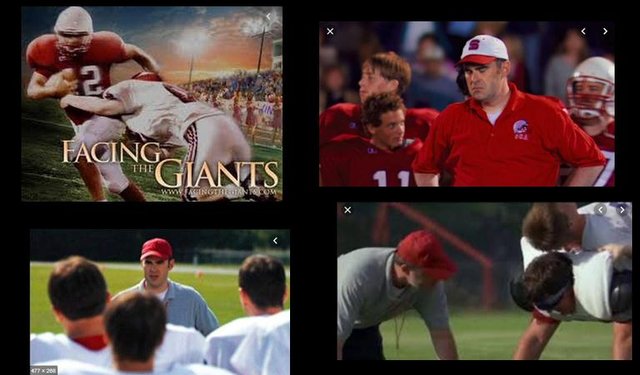 images source
My thoughts
There are moments in life where you face a lot of anxieties where you keep trying out various things and nothing seems to be working out. That is the moment that this move is addressing where you are encouraged to never give up but keep pressing on.
Facing your fears is the right step to take. Many times when we are faced with fears we tend to panic and try to run away from them using our own wisdom and strength. This movie teaches you to desperately turn to God by surrendering to him all your fears and failures for he surely cares about you.
Never lose faith regardless of the countless attempts you make to achieve something in life. Grant Taylor failed to achieve success for his team for a very long period of time but kept on pushing with his team no matter the many consecutive losses he had registered with his team.
To be criticized for whatever you are doing in the course of this life is a good thing as it helps to bring out the best out of you. Grant Taylor was criticized for failing to secure victory for his team for a very long time. He welcomed the critics even though it was painful as it exerted more pressure and more fear that challenged him to get out of his comfort zone by seeking out for the better strategy to use in order to drive his team to Victory.
Being impotent is not the end of life. Thank God for Taylor's wife (Brooke) for choosing to stick with her husband regardless of him being impotent. This showcases that there are things that can befall us and we as human beings are not able to change them. We just need to accept and understand that fact and move on with our lives.
Preparation is very vital if you desire to achieve something in life. The team went through a series of tough training in preparation for the task of winning the football matches that they had before them which eventually paid them off when they emerged as winners of that football season.
I provide a 4.8-star rating to this movie and recommend it to all sports lovers and Christians to watch it as it uniquely demonstrates to you how to confront/battle with your fears and failures.