A gentle, easy Sunday.
We all woke up with the sun. Well, Melissa and I a little bit before the sun. We went to church and started the new membership path at our church. Y'all know what that means. :)
When I got home, it was garden time.
I'm composting the three sisters beds in place. After that is started, the whole dang place is getting leaf littered and wood chipped on top if that. Hashtag organic matter. I wanna see how long I can go without watering next year, and I need to be getting ready before the autumn rain gets here. And it's gonna be mushroom capital of the universe in there.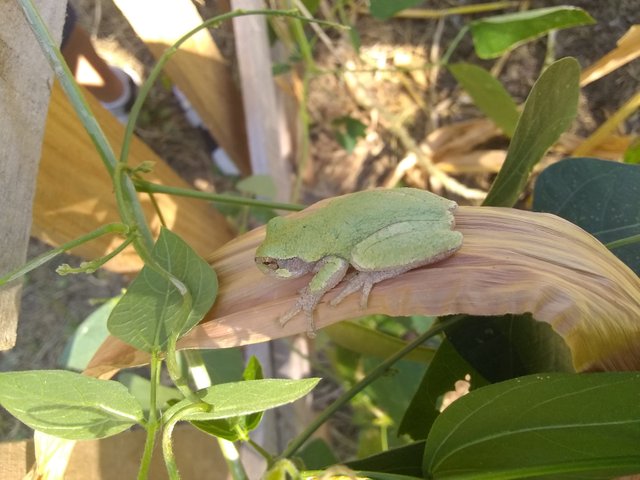 I found that little guy under a corn leaf. He must have liked the water being on low all night Saturday into Sunday morning. I didn't disturb that bed any more after I found him.
That's the only pic I took of the whole day...
I did some math, and figured out that I need sixteen truck beds of wood chips. I'll be making walls for the truck so I can get that down to eight trips this fall. It's gonna be a fun and really informative process. I'm looking forward to it.



5784

Daily Activity, Gardening, House Chores, Play with kids/grand kids, Yard Work