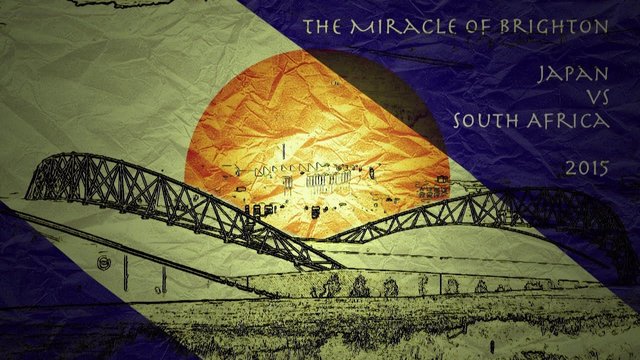 source
This is a film based on the Japanese rugby team leading up to their game against South Africa at the 2015 Rugby World Cup. What I found fascinating was it gave a behind the scenes account of what really happened and it was not easy. The Japanese rugby team was put through two years of hell which gave them a better chance. The rugby camp Eddie Jones put the team through was 150 days long.
This gives an insight into Eddie Jones that I had no idea and why England are lucky to have him. Any team would be lucky to have him as their coach as he only worries about what he can control. If everyone followed this principle in life then things would be done properly.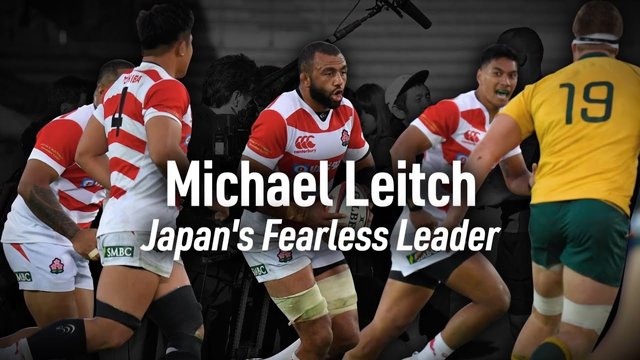 source
The film explains why Eddie chose a non Japanese player to lead the team.
When Eddie was appointed as the Japanese coach he saw what was wrong from an outsiders point of view. Japanese culture he found was the problem as players were always smiling even though they were losing. He took the time to change their attitude and the attitude of their bosses running the Japanese Rugby Board. In 1995 Japan lost to New Zealand by 145-17 and were considered a joke in world Rugby. They never believed in themselves and how could a team win without self belief.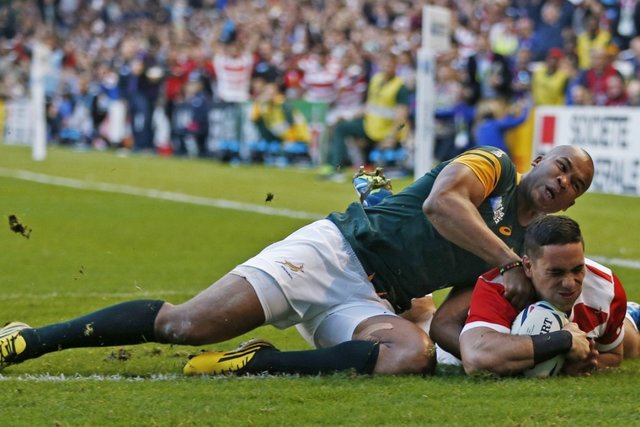 source
The winning score to defeat South Africa. Japan would have beaten any team that day as they had prepared to win.
What Eddie put himself through caused him to have a stroke. I never knew this and whilst the team was rebuilding and developing he was learning how to walk again. He is a fighter and made his team fight which they didn't like at the time but it was right. He had set the focus and drove the belief in every single player that they had to be better than the other team. The only way was to control the controllables.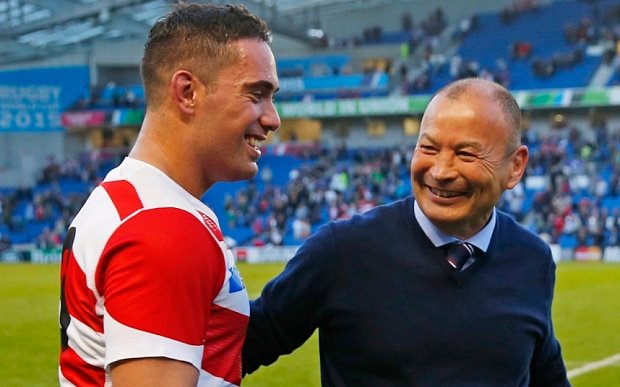 source
The players hated Eddie, but then loved him for what he had done for them.
He knew that playing South Africa the only way to beat them was to be fitter. I think everyone knows that the Springboks weakness is their fitness as most of them are big units. If you are fitter and quicker you have a chance and size isn't important as you cut them down to size. Being tackled and getting up and being tackled again is tiring and does wear you down.
The 150 day camp comprised of 4 x 2 hour sessions every day and it nearly killed the players. I have never heard of a sportsmen starting at 5 am every day and spending 8 hours on physical training. Eddie bought 8 extra assistant coaches that specialised in various positions and all added value. The Japanese learnt loads from him and inspired the team to win 3 out of the 4 games they played in the 2015 World Cup.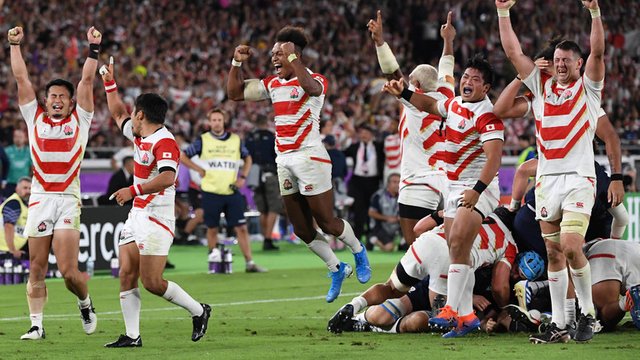 source
Japan at the 2019 World cup were a breath of fresh air.
Watching the 2019 World Cup it has definitely carried over to the next management team and they have more pressure now as the people of Japan want more success. I wish I had seen this film before the World Cup as I understand a hell of a lot more about the background of the team. If you haven't watched it and love sport I suggest a bowl of popcorn and sit back and enjoy something that is worth watching.