Well it seems like winter running is a thing already. Mid November and we are breaking records already.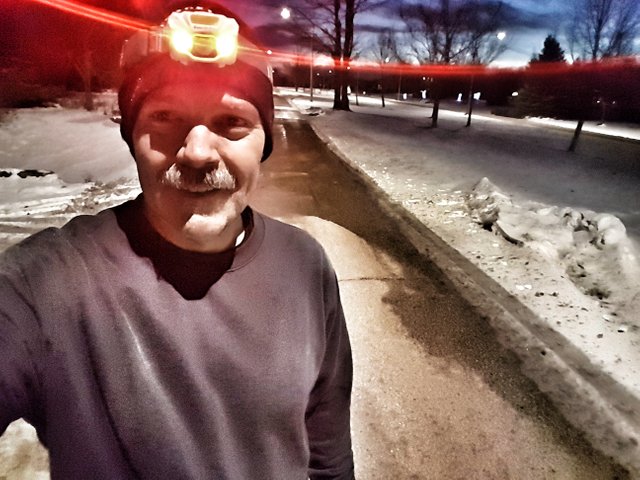 It's getting dark out early so remember visibility devices of you are out on the roads. Temp climbed this afternoon to -1c up from -10c this morning. Thought I would get out and catch a bit of the evening sun... It was sunny for start of my run. Getting dark by time I finished.
Had to keep the pace in check as there was still a lot of ice on the roads and the puddles were starting to freeze again.
Oh, well... broke out the leggings, the gloves and the toque. Looks like that'll be the norm for the next 6 months, unless I'm running in the gym.
Anyhow, stay active, stay fit.



7075