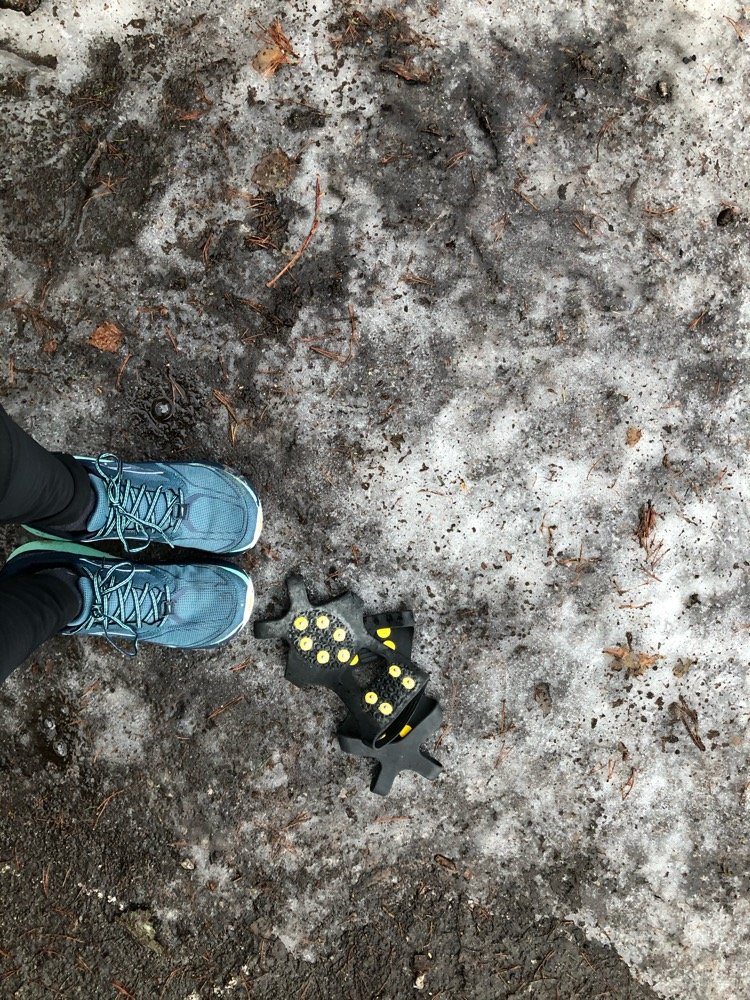 Every year just before Christmas we are a local group running as a start of Christmas. Today we were 15-20 people despite it being partly very wet and partly very icy. So icy that spikes did not help, I was not heavy enough to get a grip in the hard ice and just had to take it really slow not to fall and break something. Anyway, we ended up with more than 10 km and a lot of fun.
I only had two other runs this week because it has been too much Christmas preparations going on, but next week is holidays so I should have plenty of time to exercise!
Photo from today. Partly running with spikes and partly just with terrain shoes.
Posted using Partiko iOS