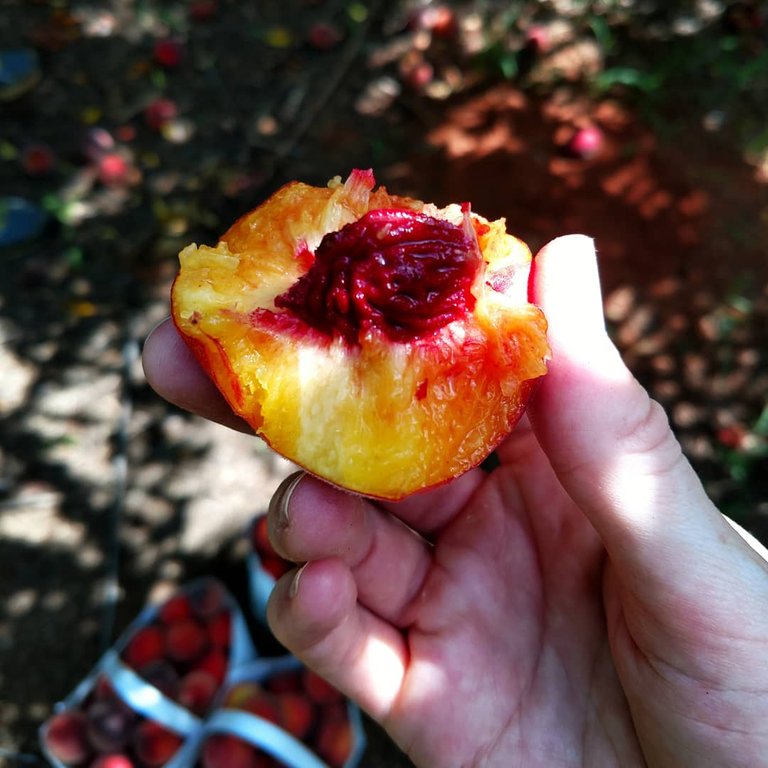 Happy Sunday! Well, it was a happy one, as it is all but over now. This past week was another busy one with work and some social engagements, so I didn't have a whole lot of time or energy for sharing anything on here. We also went peach picking one last time for the season!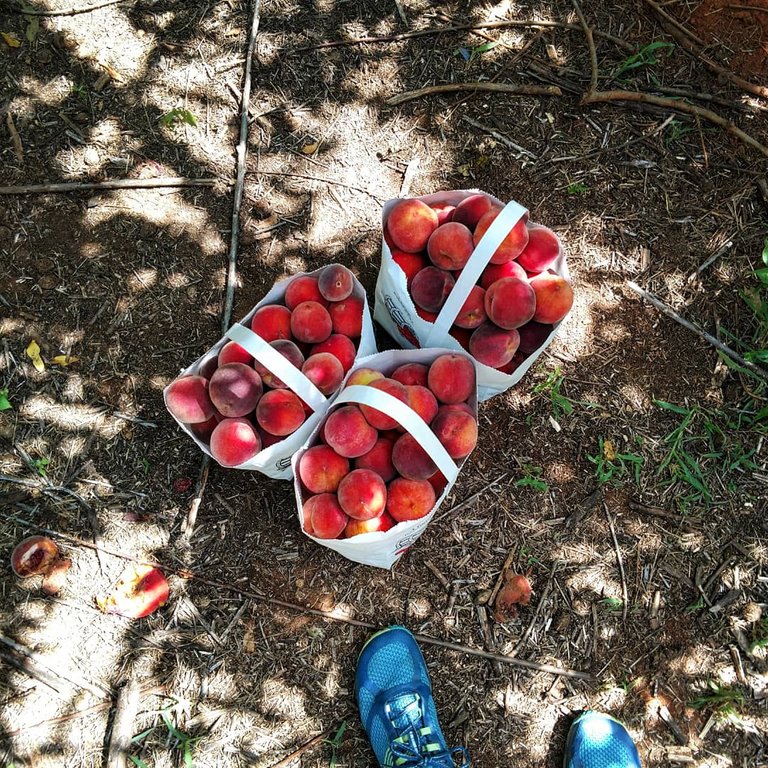 Working with 35 pounds of peaches before they start to rot is a challenging as is, but even more so when you have a busy work week! Little by little we've been eating these perfect summer beauties fresh and popping them into some delicious meals and snacks. I knew I really had to buckle down and finish off a good bit today, but I also really felt like I needed to get a run in this morning. Sometimes there's just nothing like a run to shake off some fatigue and actually give me some energy to take on the day. With the current heat and humidity, the best way to make sure to get one in is to just get up and head right out first thing!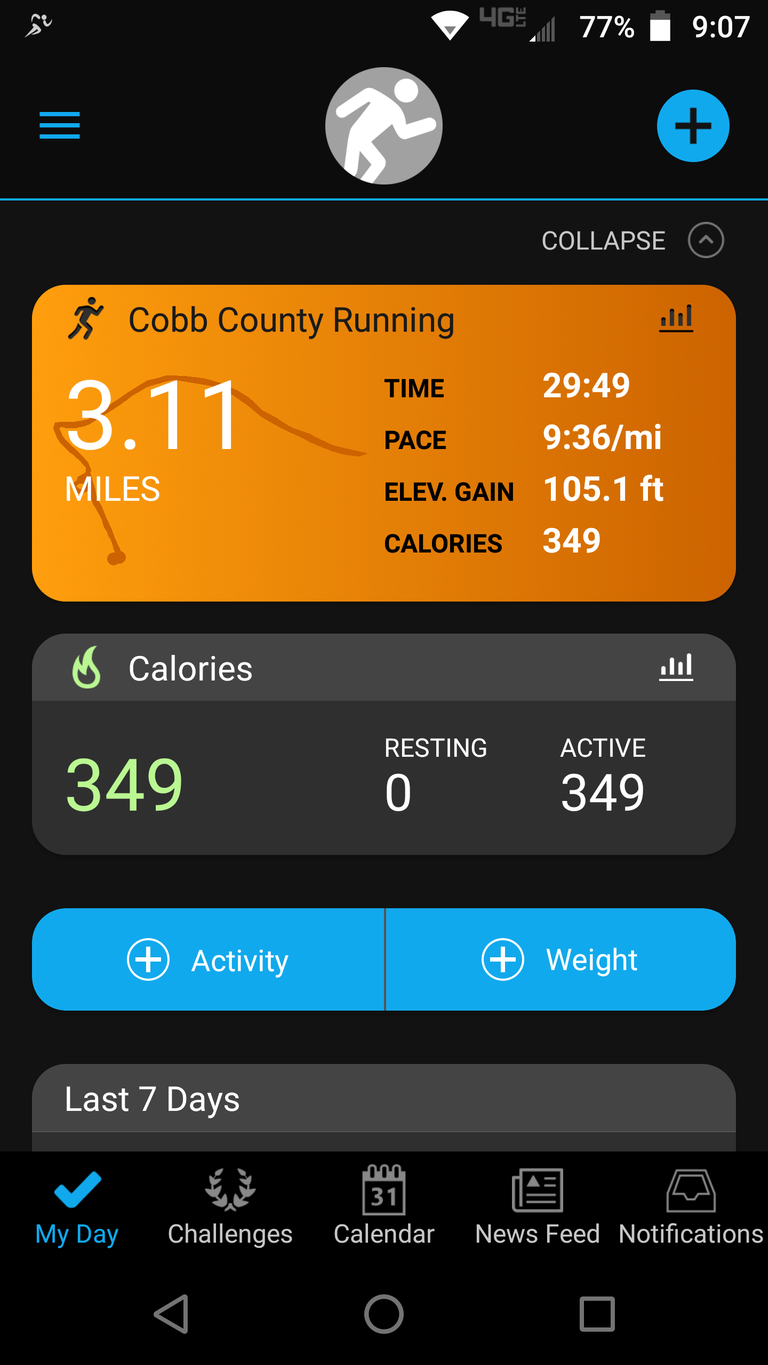 Luckily I tend to wake up early on my own even on the weekends, so I laced up and started out before 7am. I sometimes get frustrated in the summer because I feel sooo slow, but this run was definitely all about the mental health with no worries about my pace. My goal right now is to get just a little more consistency back, then I'll be ready to hit it hard when the weather eases up a wee bit to get ready for a few fall races. Mission accomplished for today!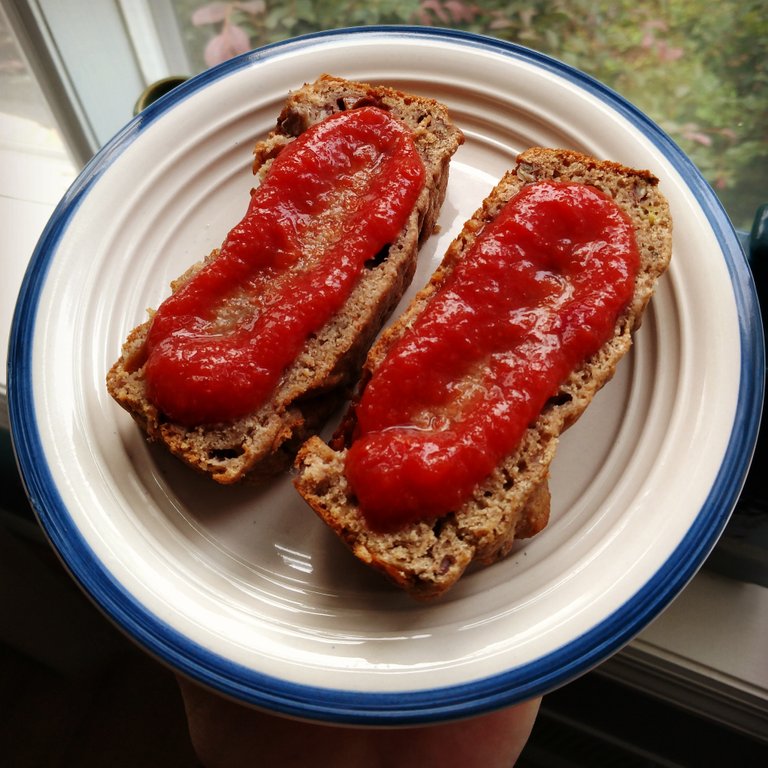 Even better, I had banana bread with peaches & pecans smothered with my homemade peach jam to come back to after my run. The jam was the first thing I made when we got home with our fruit haul on Tuesday with some of the softer fruit that got dinged up during transporting. Thank you to the Instant Pot for making this super easy! Just peaches, lemon juice, a wee bit of sweetener to make a few jars of delicious spread.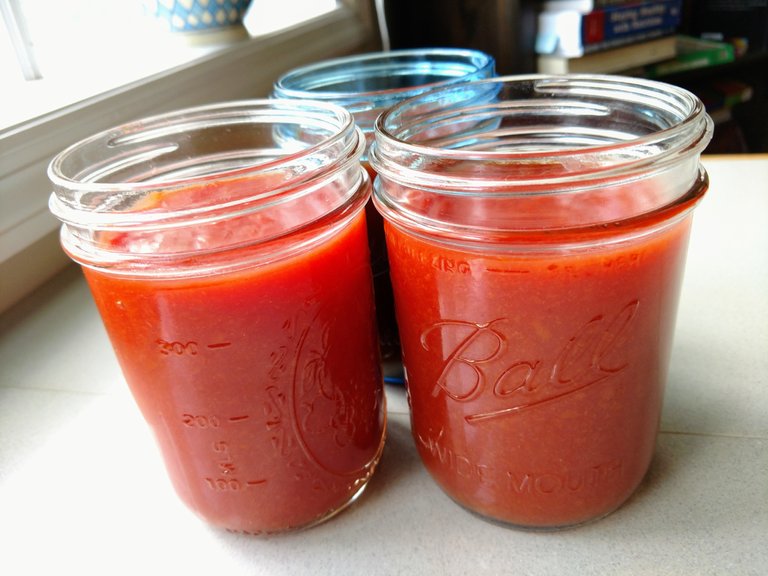 With the heat in full force, another perfect use was popsicles. Another really simple treat to put together in a pinch. I just blended peaches, frozen banana, plant-based yogurt and a pinch of ginger before pouring into my molds.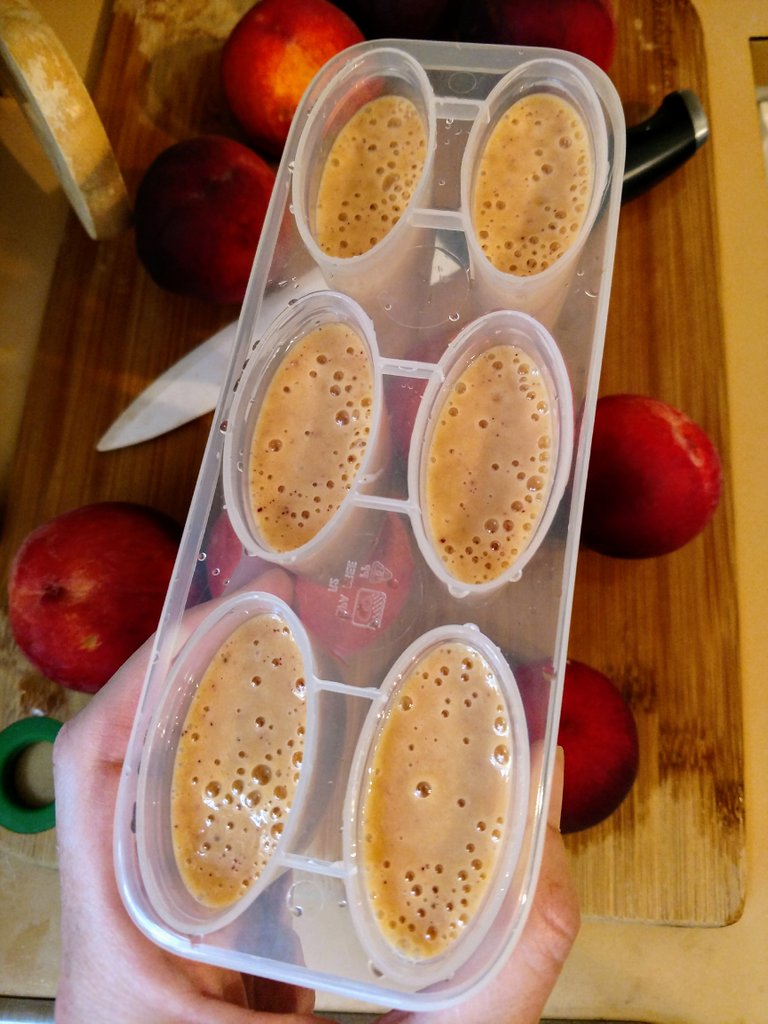 These are light and refreshing, so no guilt in this frozen treat!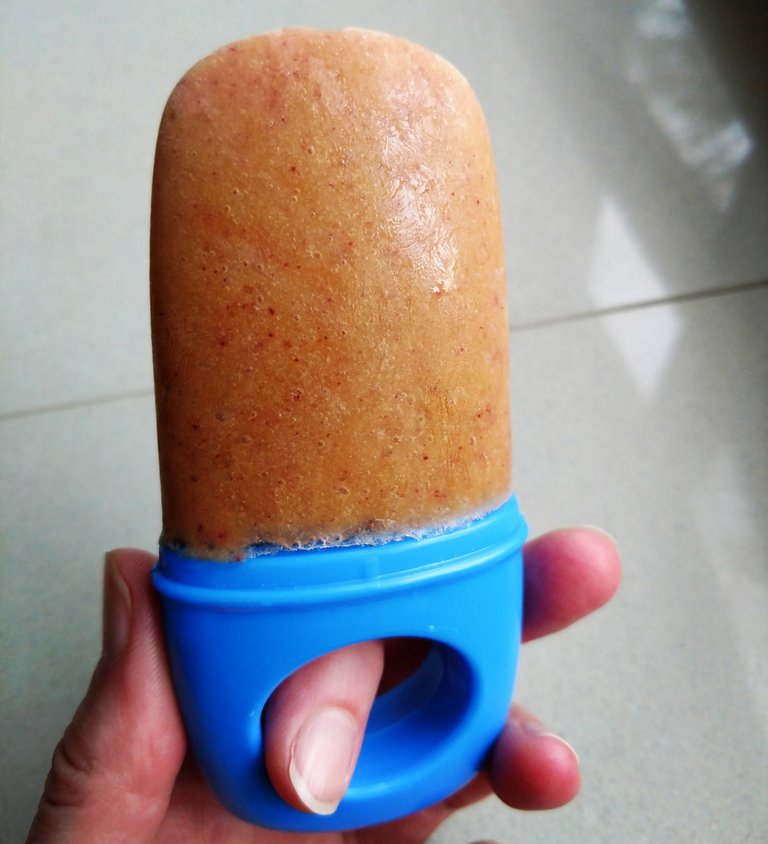 As usual, the Steem community gave me some other great ideas. @fionasfavourites suggested chutney, and it sounded like a great idea to try for the first time. I found a recipe that looked really delicious with spices like cumin, fennel and mustard seeds, and ginger. I made it today to use over tempeh this week, so I'll try to share once the meal totally comes together. The little taste I had today was quite a pop of flavor!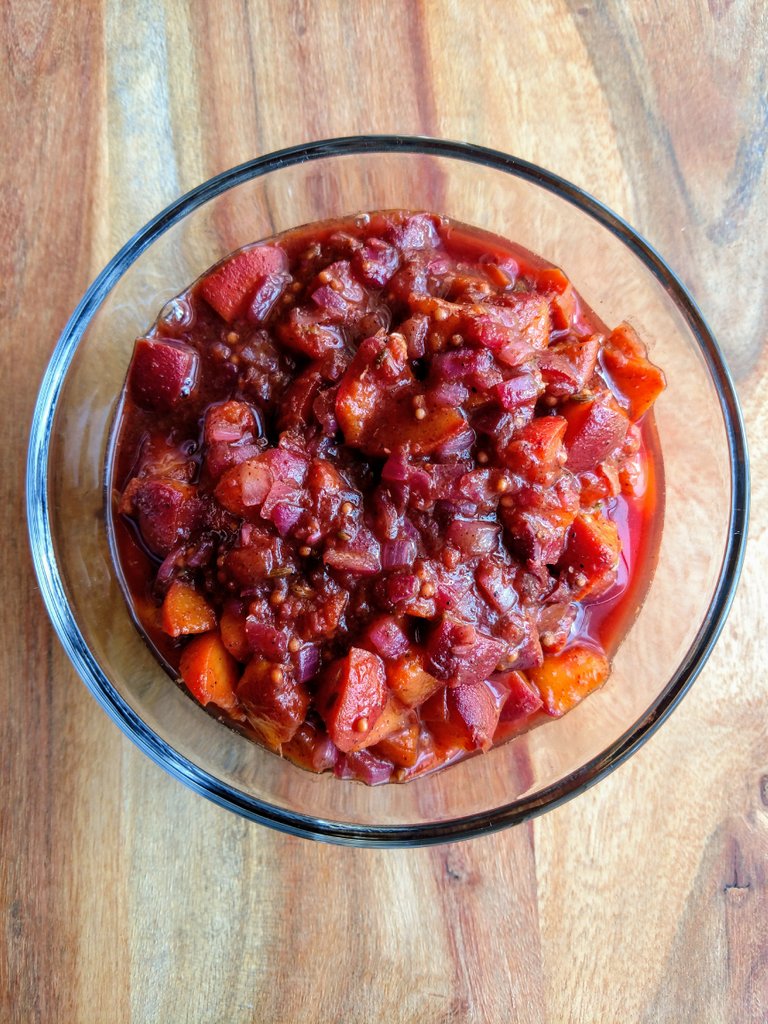 I made another loaf of the banana bread to bring in to work tomorrow, as well as some more yummy smoothies. Beets and peaches make a killer combination, FYI. 😉 I've also frozen a few gallon bags full of sliced peaches and a few cup containers full for later use. We've got just a few dozen peaches left fresh! There may be a few more weeks of them left at the farmers market, but the picking is definitely done. Between all of our berry and peach excursions the freezer is full to the brim just like I love. I'm sure we'll make some room before apple picking comes around...😉
Have a great week everyone!


10069