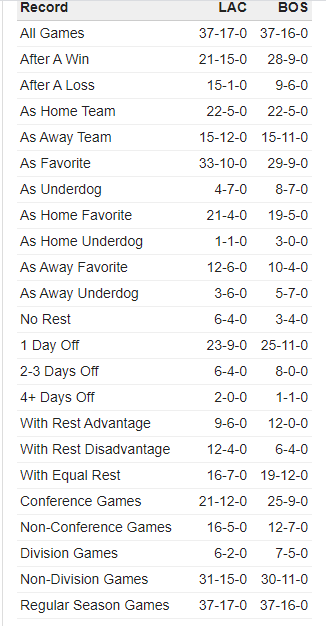 Not much other than value and an overrated Clippers team to be honest. The Clippers are fantastic at home but if you look at their Away record, it's 15-12, which is hardly the stuff of champions.
Also, when they're the Away underdog, they have a 3-6 record. Meaning they only win a third of their matches when they're the Away underdog.
That will be the case here, with Boston starting as slight favorites, 1.83 versus the 2.00 for the Clippers. Going to roll with them since i think those are pretty good odds for a home game for the Celtics. Will update the image from Steemit in a bit.