Potato Booster!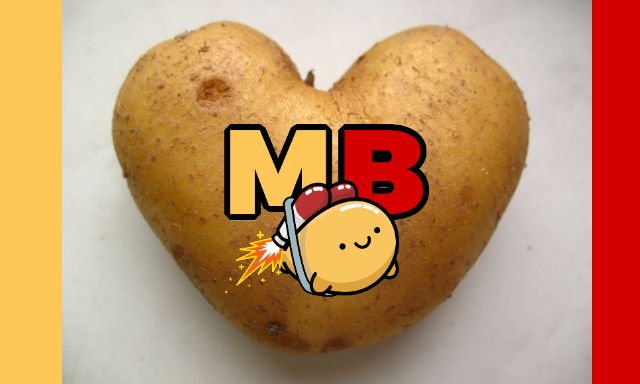 MinnowBooster and BuildTeam hereby support the SBD Potato initiative!
Read more about it here...
As a business, we recognise the importance of having a stable currency that users can trade with low cognitive load and concern of value fluctuation. Merchants can also have the security of the point of sale value being retained right through to paying for supply chain costs.
The @sbdpotato project seeks to redirect STEEM inflation rewards to tackle the issue of the Steem Backed Dollar (SBD) peg not currently being supported, resulting in an SBD value of circa 69 US cents, which is far from the intended pegged value.
MinnowBooster has spare voting power it can utilise to vote @sbdpotato posts and in addition, will set some of the BuildTeam projects' posts to have a 20% beneficiary going to the SBD Potato initiative to fast track the healing of the SBD peg.
We urge the community to join us in making a difference. Fixing SBD will likely restore faith in STEEM and help improve the depressed STEEM price.
You too can help by voting for @sbdpotato posts, setting your account on autovote using Steemvoter or your favourite automation service and finally by setting a beneficiary on your posts to @sbdpotato as we have done!
Beneficiaries can be easily set using steempeak.com, refer you our instruction post for a full tutorial.
Happy Boosting!
---
| Visit our website for more! | Subsribe to our YouTube Channel |
| --- | --- |
| | |
Set it up today and contribute to building a better tomorrow!


( Want an easier way? Use our SteemConnect proxy link! )
Get support and connect with us and other BuildTeam fans!



---
Disclaimer: This is a @steemvoter subscription payment post. Thank you to Steemvoter customers for allowing us to use your Steem accounts to upvote this post by virtue of your free subscription to the Steemvoter.com curation automation service. @steemvoter is proudly a @buildteam subsidiary and sister project to @dlease, @tokenbb, @ginabot, @steemsports, @btuniverse, @steemsports-es and @minnowbooster.
Beneficiary Declaration: This is a 20% @sbdpotato beneficiary post!
---
---