Over the years of skating (back in the day) I had a few decent skateboards. I still use my Zoo York deck today and it works a treat. I've had it about 20 years. "If it ain't broken, don't fix it" so they say. And it's true.
However, today from the loft I dug out another decent one that I used when I was about 14 - I forgot I had it! It has Chocolate brand wheels and I think a Blue Print or Toy Machine deck, although it's so so scratched up I can't tell!
Up in the loft was also 4 unbranded cheap decks and trucks - which are totally unused. I think I got them for the wheels back in the day.
This is my total haul.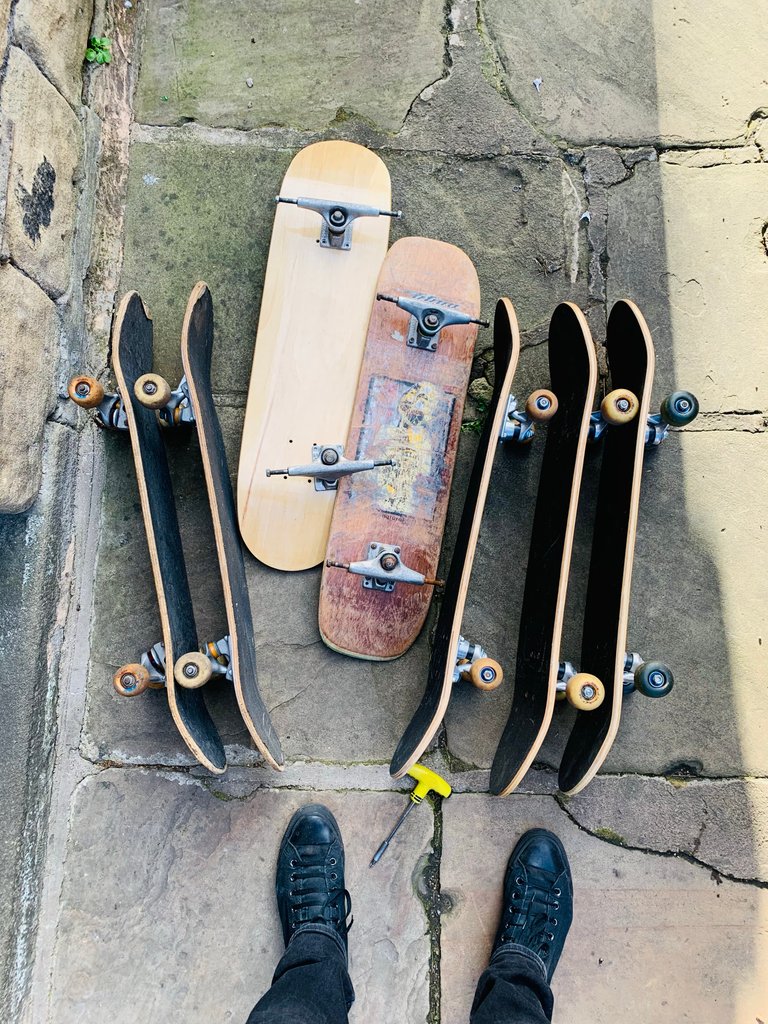 I have no use for all of these cheaper ones anymore (which are still in great condition bar some scratches on the grip tape) so I'm fixing them up to pass on for free to any local skaters-to-be.
When I was a kid I would have LOVED a free skateboard. It can be an expensive hobby! :)
I started by taking a couple of old sets of wheels and prying out the old bearings.
That took a bit of effort to get out using a screwdriver. They were REALLY set in there.
Rusty as hell. But they came loose eventually!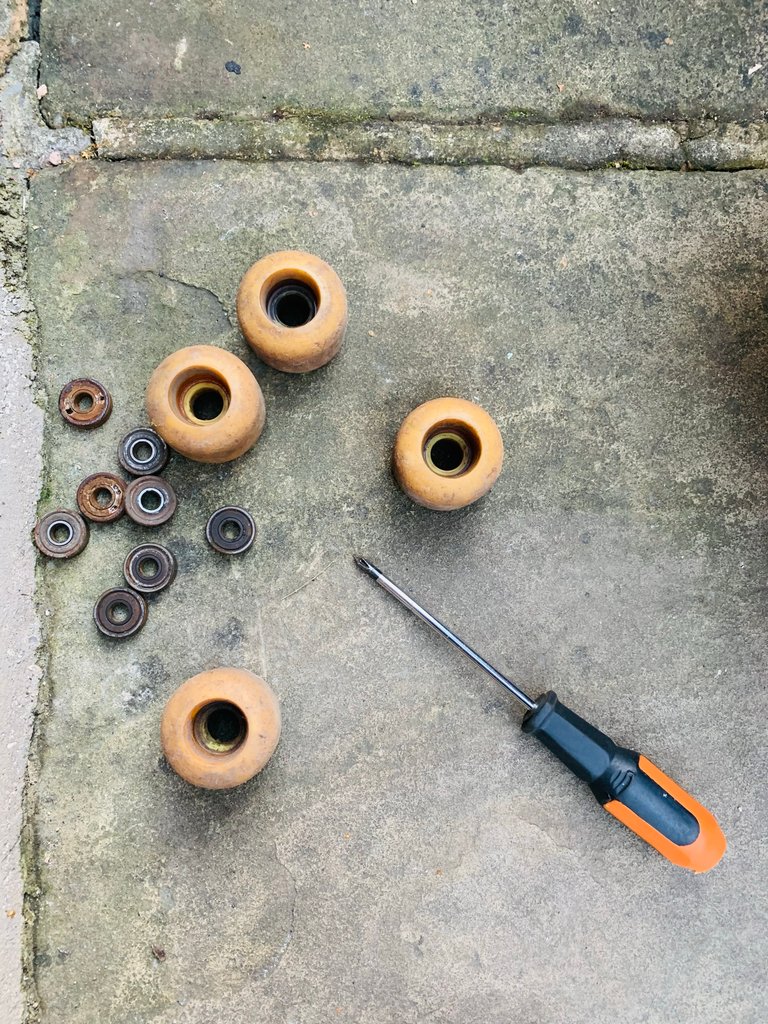 I then ordered a set of 16 x Abec 9 bearings from eBay - enough for two skateboards. It was £5 with free postage which I thought was decent enough to give them a new lease of life that wouldn't break the bank.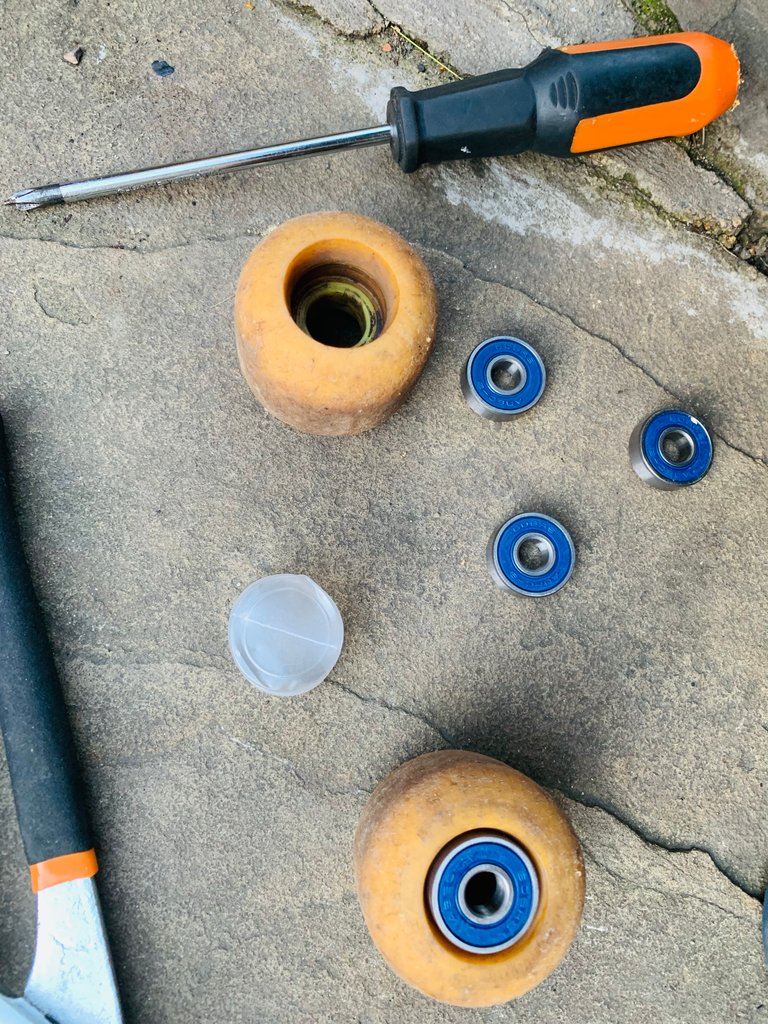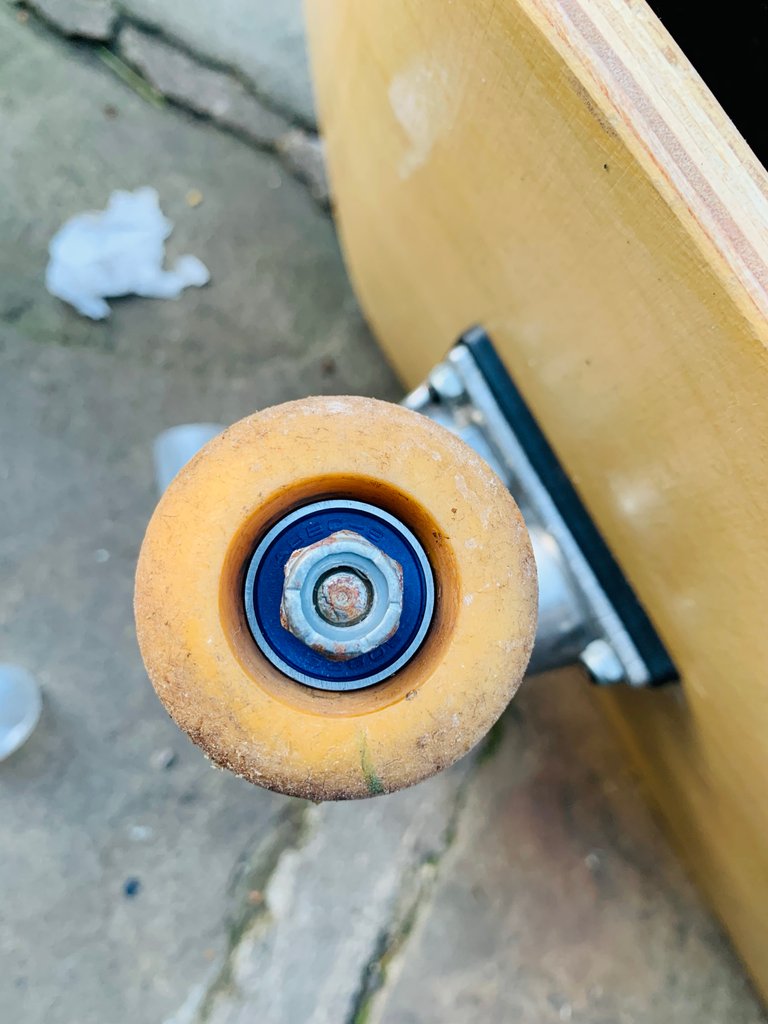 They looked good when they're in place and have a smooth run to them.
I've now got three revamped skateboards ready to be handed out to kids who want a place to start for free. I think two have been 'taken' already!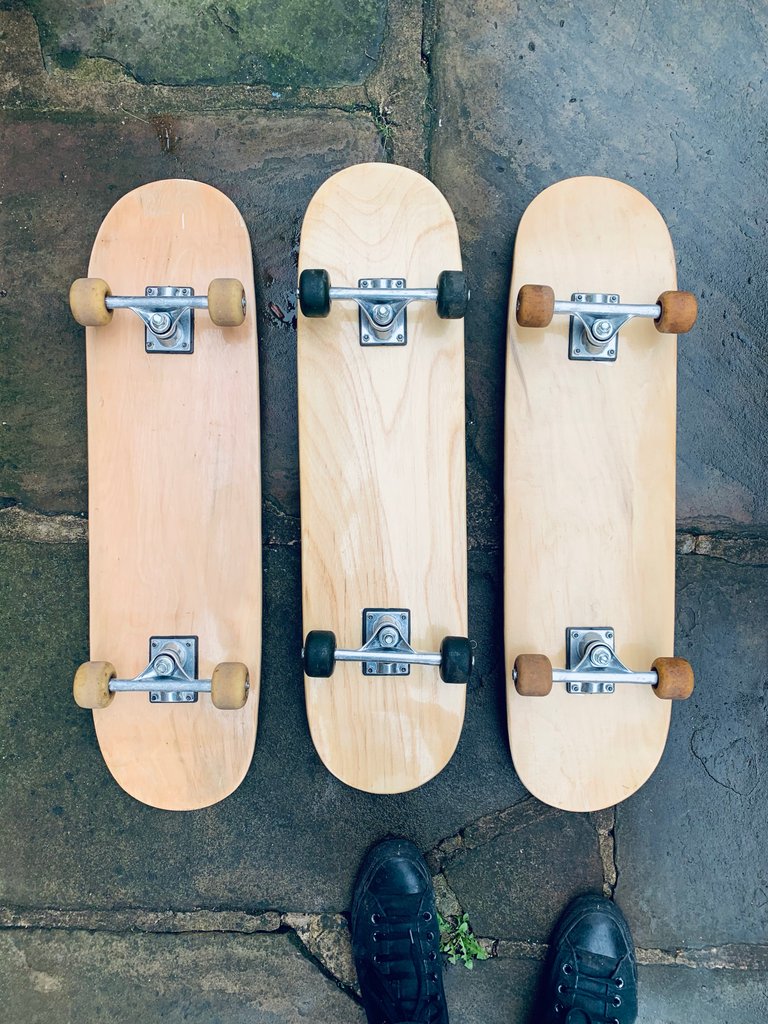 Also on my garage deep-dive adventure, I came across this little BEAST!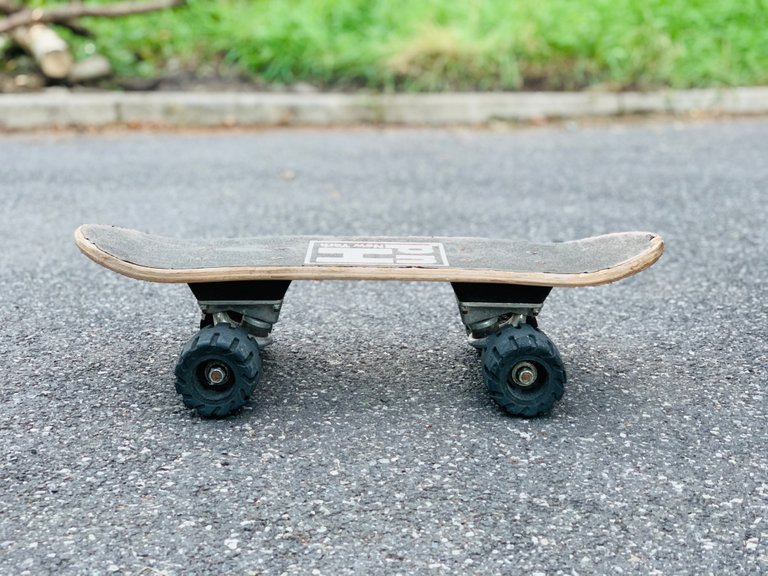 It's ace fun and a pain to ride but the kids love it. And so do I.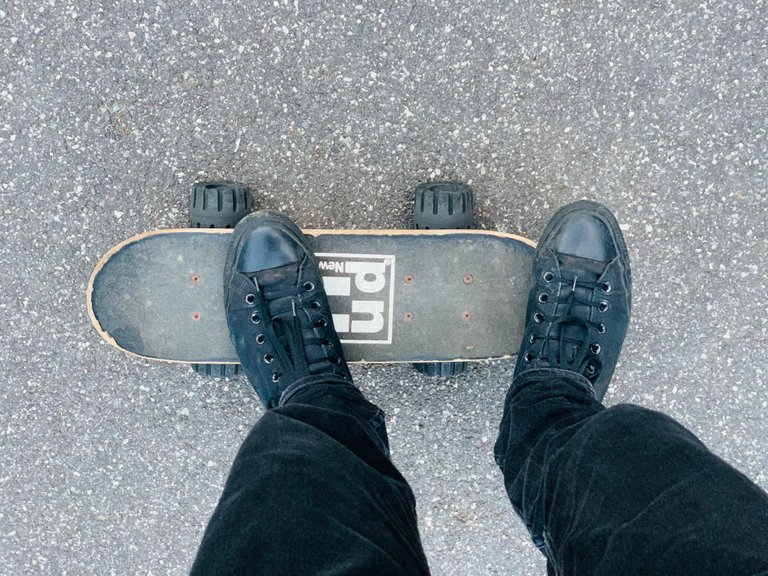 Cheers for reading :)