Hey EPL fans
Saturdays are traditionally meant for doing fuckall and then someone thought hey, let me feel like I'm doing something physically strenuous by watching other people compete with one another in sport and that's how weekend sports watching became a thing, or so I assume.
This consumption of sport has become a habit on weekends and sports fans have become so accustomed to it that taking it away has become a painful realisation that your weekends are now as empty and meaningless as that packet of chips and cheer next to you is while watching the game.
The castle larger sickness has brought the sport to a grinding halt with players contracting the virus through their constant travels and fans well, you can't really social distance in a stadium now, can you.
While games can be played behind closed doors and screened on TV I mean these people should have the best immune systems in the world but okay, it's banned.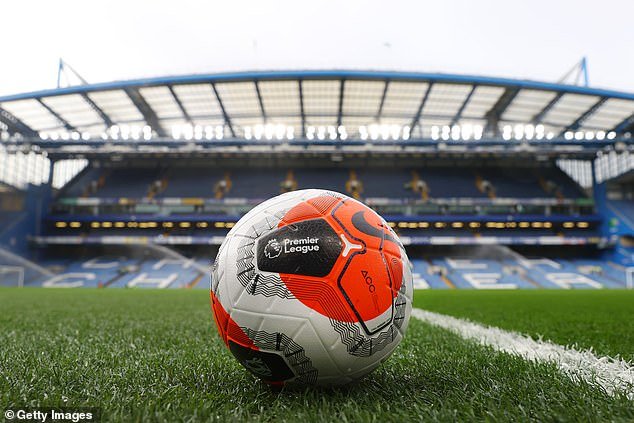 Image path - dailymail.co.uk
What to do with the remaining competitions
Now there is a dilemma as the sporting calendar has been disrupted and humans don't like thinking out of the box.
Playing catch up
Some claim that as soon as the go-ahead is given fixtures need to be piled up as quickly as possible to catch up and players don't like that because, well there's a thing called burn out, injuries and not being able to use your best player, which I don't think is the worst idea but its clearly more of a cash grab by clubs and networks to milk fans and players.
Playing it as it stands
Another option ist o cancel the league all together allocate the winners and losers as it currently stands and uses the remaining time to play out the cup competitions so there are winners in those tournaments, which are base don knockouts and cannot really be simulated.
Simulating based on AI
Another option being put forward is taking AI to simulate the league and fixtures and allocating it this way, as you can tell its soleless approach doesn't sit well with fans.
Play until the end date
The final option I heard is once the go-ahead is given, play until the usual season would cut off and remove the games that are now not able to fit into the usual season and move on with your life.
Damned either way
I vote for playing as you would the normal schedule till the cut off date and so be it, leave the chips where they may. If its 4 games or 10 instead of all of them.
None of the options is perfect and there's going to be a sense of loss in whichever one you choose, I just think there are far more important things to worry about than your favourite club winning a trophy but okay, I don't have a horse in this race, so probably why I don't care.
Have your say
What do you good people of steem think? Which option do you think is best?
So have at it my Jessies! If you don't have something to comment, comment "I am a Jessie."
---
| Buy & sell STEEM | Donate LikeCoin For Free | Earn Interest On Crypto |
| --- | --- | --- |
| | | |
---