Megan Rapinoe won women's best player at FIFA Awards and she did not lose the chance to say something important after receiving her prize.
Inspiring stories, equality, awareness and the change we need to do to move forward as humanity while taking advantage of the wonderful opportunity sports celebrities have and the potential impact they can have.
My name is Nerio Parra, welcome to my blog.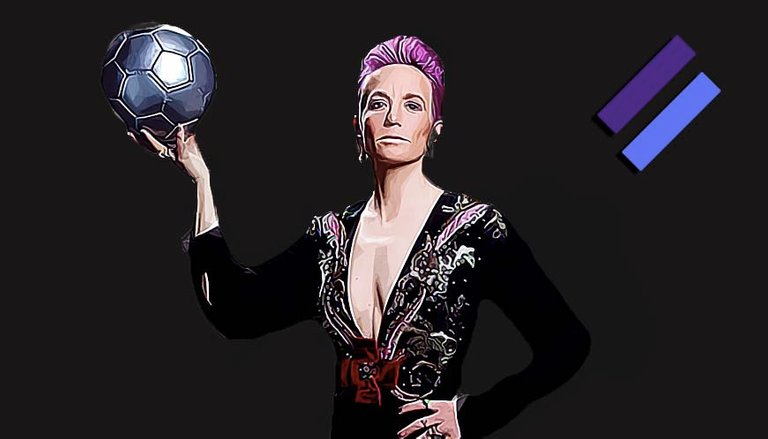 Photo: Michael Regan Getty images
Artwork: By me
Unique opportunity
Just as she mentions on her speech, professional players have a tremendous opportunity to lend a hand and increase the efforts a lot of us have for equality. Sharing their success with people who truly need it by speaking up to their values and the best standards we as a society could achieve.
Just yesterday I couldn't see her video due to geo-blocking and I talked a little bit about it
here
See it for yourself
What do you think? is it possible athletes could impact society even more and set higher standards for a better world?
Thanks for reading.
Do you like my content? You can tip me using Bitcoin and Ethereum.
Bitcoin wallet: 1KidyEZ22YCUcGPLrc3Lu92gZYZgP5qn2
Ethereum wallet: 0x9dfac08159fc5e25e7990779346564b1d61a14ee