Some people need help to find their path to then express their passion while others do build the paths others are going to walk.

In an era where everything moves so fast, sports just adapt as well and we end up having an entirely new experience.
My name is Nerio Parra, welcome to my blog.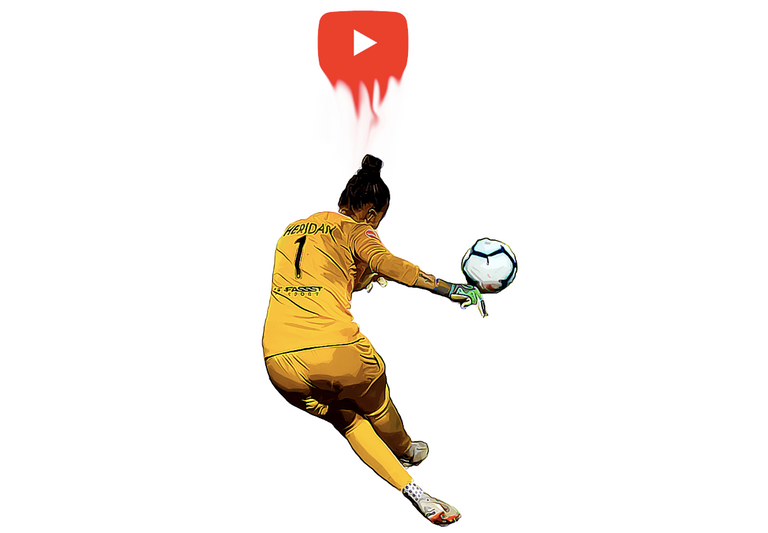 Photo: Jeffrey F Lin
Original Artwork: By me
Rising ballers
In the past, it was extremely hard to get noticed or participate in any high-level tier of your favorite sport. That is slowly changing as technology, social media and our way to understand that everyone can shine if they are given the chance.
Rising ballers was born in 2016 in the UK with a mission of giving youth football players the help, exposure and a real chance to become a professional footballer. Sharing news, highlight videos on youth players, polls, debates and everything that can make the dream happen.
It's amazing but this is an opportunity given by no team in the entire world. From ages of 13 to 18, everyone is welcome, with weekly training sessions with Rising Ballers' head coaches, alongside monthly games against other academies, the chance to impress coach from professional clubs is possible.
The first-ever girls YouTube football team
Rising Ballers decided to allow girls to be part of this and when they opened the door, hundreds of applications were made immediately.

Nothing is free, nothing is easy, everything the girl's team achieves in done with a lot of effort and immensely hard work. At the beginning, there was a lot of friction and even hate but they let the results do the talking.
See it for yourself
What do think? Empowering the ones that don't have a chance can make a change?

Do you like my content? You can tip me using Bitcoin and Ethereum.
Bitcoin wallet: 1KidyEZ22YCUcGPLrc3Lu92gZYZgP5qn2
Ethereum wallet: 0x9dfac08159fc5e25e7990779346564b1d61a14ee