Las acciones buenas o malas te perseguirán por toda la vida. Es una máxima o lugar común que todo ser humano intuye y eso es mucho más real en el caso de un personaje público. Omar Vizquel lo está viviendo en carne propia cuando, con menos de un trimestre por delante, se sepan los jugadores de las Grandes Ligas que formarán la clase 2021, la cual será inducida al Salón de la Fama del Béisbol en Cooperstown, Nueva York.
Good or bad actions will haunt you for a lifetime. It is a maxim or commonplace that every human being intuits and that is much more real in the case of a public figure. Omar Vizquel is living it up when, with less than a quarter to go, the major league players who will form the Class of 2021 are known, which will be inducted into the Baseball Hall of Fame in Cooperstown, New York.
     Un shortstop de origen Venezolano, Omar Vizquel se encontró en la élite defensiva, durante cuatro décadas distintas, en las Ligas Mayores por una carrera que se extendió entre 1.989 y 2.012. Llamado en su país con el sobrenombre "Manos de seda", Vizquel fue la personificación de la durabilidad de un atleta cuando es disciplinado: en 2.008 quebró el récord que ostentaba su coterráneo Luis Aparicio (Hall de la fama, clase 1.984) en partidos jugados en el campo corto, convirtiéndose en el ser humano que más veces defendió esa posición.
A shortstop of Venezuelan origin, Omar Vizquel found himself in the defensive elite, during four different decades, in the Major Leagues for a career that extended between 1989 and 2012. Called "Manos de Seda" (Silk Hands) in his country, Vizquel was the personification of the durability of an athlete when he is disciplined: in 2008 he broke the record held by his fellow countryman Luis Aparicio (Hall of Fame, class of 1984) in games played in the short field, becoming the human being who defended that position more times.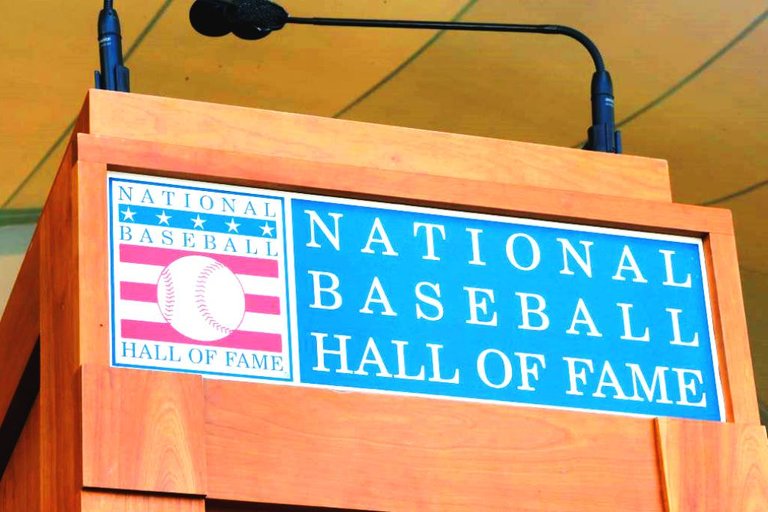 ¿Cómo andan las posibilidades de Vizquel, para ser inducido en 2021? Digamos que andaban muy bien hasta que estalló el escándalo por maltratos físicos, denunciados por su ex-esposa y que coloca al Venezolano en una posición muy incómoda para los electores. Hay tres tipo de eventos que no toleran los últimos: peloteros que abusaron de esteroides, jugadores que apostaron en béisbol y sí, hombres que golpeen a sus parejas. Como quiera que termine el escándalo, ya su elección dependerá más sobre la posición del elector en ese tema que sobre la calidad de Vizquel como jugador.
How are Vizquel's chances of being inducted in 2021? Let's say they were doing very well until the scandal broke over physical abuse, denounced by his ex-wife, which put the Venezuelan in a very uncomfortable position for the voters. There are three things that the latter won't tolerate: ballplayers who abused steroids, players who bet on baseball and yes, men who beat their partners. However the scandal ends, his choice will depend more on the voter's position on that issue than on Vizquel's quality as a player.
     Y sería bien triste que una nación necesitada de buenas noticias, no pudiera celebrar su segundo pelotero en el Salón de la Fama; principalmente, porque la desdichada señora ha esperado hasta ahora para hacer la denuncia, es decir, cuando Vizquel se encuentra más cerca que nunca de ser elegido. La pregunta necesaria es ¿por qué esperó hasta ahora para denunciar? ¿Qué oscura razón la empujó a ello, cuando pudo haberlo hecho mucho antes? ¿Privar a Vizquel de una elección casi segura por una venganza?
And it would be very sad if a nation in need of good news, could not celebrate its second ballot in the Hall of Fame; mainly, because the unfortunate lady has waited until now to make the denunciation, that is, when Vizquel is closer than ever to be elected. The necessary question is why did she wait until now to denounce? What dark reason pushed her to do it, when she could have done it much earlier? To deprive Vizquel of an almost certain election for revenge?
     ¿Y por qué decimos casi segura? Bueno, los números están allí y la calidad de Omar no será puesta en duda por ninguno de quienes le vimos jugar. El tipo era un espectáculo y hay una sola estadística que engloba su leyenda: .985 es el porcentaje de fildeo más alto entre todos los jugadores que han pasado por esa posición en la historia de las Grandes Ligas ¿en casi tres mil partidos? ¿qué otro argumento necesita?
And why do we say almost certainly? Well, the numbers are there and Omar's quality will not be questioned by any of us who saw him play. The guy was a spectacle and there is only one statistic that encompasses his legend: .985 is the highest percentage of fielding among all the players that have gone through that position in Major League history, In almost three thousand games? What other argument him need?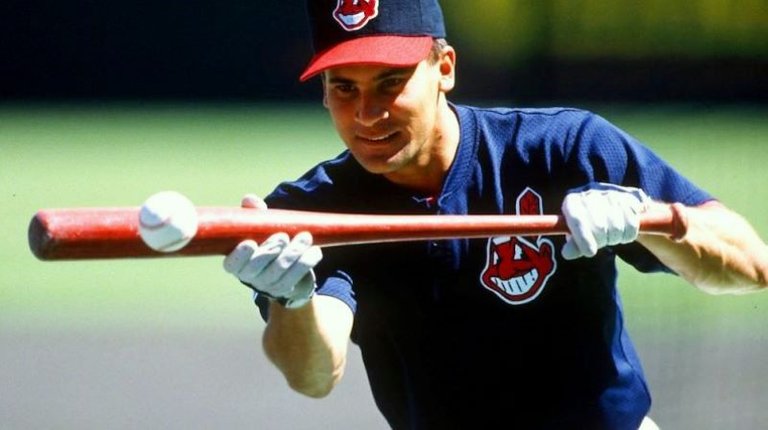 Desde su primer año de elegibilidad, Vizquel ha aumentado su porcentaje de votos entre los electores: obtuvo 37% en el 2018, 48.8% en el siguiente año y 52.6% a principios del corriente. Necesita la aprobación del 75% de votos y muchos especialistas del béisbol creen que si no lo logra para la clase 2021, difícilmente pueda conseguirlo durante un buen tiempo, en vista de los peloteros elegibles que entran a las boletas de elección a partir del año entrante.
Since its first year of eligibility, Vizquel has increased its percentage of votes among voters: it obtained 37% in 2018, 48.8% the following year and 52.6% at the beginning of the current year. He needs the approval of 75% of the vote and many baseball specialists believe that if he doesn't get it for the class of 2021, he will have a hard time getting it for a long time, in view of the eligible ballplayers who will be on the ballot starting next year.
     Vizquel usó el número 11 de Aparicio, cedido por el legendario pelotero en los dos años que pasó por los Medias Blancas de Chicago. Así sería la calidad de Vizquel que un hombre con el número retirado le permitió usarlo y olviden el detalle sobre que eran paisanos. En este tipo de situaciones se impone el respeto a la leyenda, pero era un hombre retirado reconociendo a una leyenda en el campo cuando aún no había llegado su momento de retiro. Y eso señores, dice mucho de quien será -a pesar de su ex-esposa- el nuevo salón de la fama Venezolano.
Vizquel wore Aparicio's number 11, which was loaned by the legendary ballplayer during his two years with the Chicago White Sox. This would be Vizquel's quality that a man with the retired number allowed him to wear it and forget the detail about them being countrymen. In this type of situation, respect for the legend is imposed, but he was a retired man recognizing a legend in the field when his time to retire had not yet come. And that, guys, says a lot about who will be - despite his ex-wife - the new Venezuelan hall of fame.
P.S. English is not my native language, apologize for that. I used a web translator
for english text (DeepL), the fonts are embedded in the images
     ¡Gracias por leer..! // Thanks for read..!
Las fuentes están incrustadas en las imágenes

¿Quieres tener tu propio blog y la libertad financiera que significa
el mundo cripto? ¡Haz clic en la firma!
---
My social networks