...for once in my life, I will be CUTTING EDGE! 💪👍😲😎💪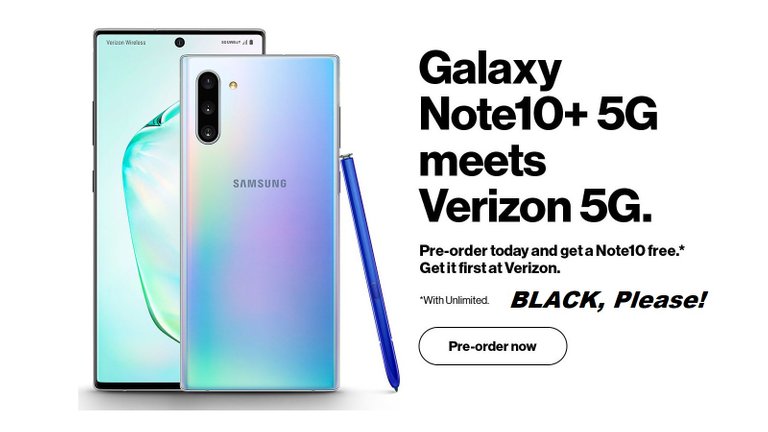 photo credit: evleaks.com
5G is special order, not available in my area! 🤣
We will have 5G sometime in 2020, but until then, at least we know we have the biggest and baddest thing going 💪😎 Sonny is adding me to his plan, it's by far the cheapest and fastest way to get service. The phones come in this week, then I will be slicin' and dicin' with the best of you all on STEEM! My STS and Steem-LEO content should improve too, I'll have a camera and all other capabilities on board the main device.
I tried to get the 512gb memory upgrade ($100) but it was sold out 😲 No biggy really, the phone has a micro-SD card port and I believe those can go up to 1 Tb!!! 512gb SD card is less than $100 with a Samsung chip, so I will prolly just get that. Should be plenty of storage, I can always data dump to the home base if I ever need more on board room in the future.
Thanks for reading, and I guess you will see that I am posting with the new phone once you see a Steem-Mobile APP sign in on the posts and replies 🤣🤣🤣 OK, for now...
UNDY 😎 OVER AND OUT! 🥇
---
---